Ohio State has nine wrestlers competing in the NCAA Championships, where two victories in Thursday's first day of competition makes a Top 8 finish and accompanying status as an All-American much easier to achieve than chasing that honor via wrestle-backs in the loser's bracket.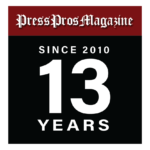 Tulsa, OK – It's not all that surprising that Ohio State wrestling coach Tom Ryan has a major issue with one seed in one of the weight classes at the NCAA Wrestling Championships.
After all, Ryan has nine wrestlers competing in the event Thursday-Saturday, so one of the Buckeyes is bound to have gotten a debatable seed from the committee that ranks every wrestler 1-33 in each of the 10 weight classes.
Except Ryan's beef isn't over one of OSU's seedings…at least, not directly.
His gripe centers on two-time defending champion Aaron Brooks of Penn State being the No. 3 seed at 185 pounds, where Ohio State senior Kaleb Romero is No. 6.
Brooks is the two-time defending NCAA champion, who has wins this season over the wrestlers seeded first and second in his weight class.
"It's a ridiculous seed," Ryan said. "It just doesn't make any sense at all. The fact that Brooks is third is a bit comical. I can't explain it, because it doesn't make any sense.
Lest you think Ryan has divided loyalties, he doesn't. His frostiness over Brooks' low seed traces to the higher mountain it forces Romero to climb to make All-American for the second time.
"It's a bizarre situation," Ryan said. "There was no representation from the Big Ten on the seeding committee. That's the explanation. The seeding committee was filled with administrators and coaches outside the Big Ten. There are six guys in the room and only a few understand what's happening. Quite frankly, the situation was manipulated. There's no other way to say it. That's what it is."
Brooks' and Romero's respective seeds at No. 3 and No. 6 will force the two wrestlers who met in the finals at 185 in the Big Ten Championships will meet in the NCAA quarterfinals on Friday if both win two matches Thursday.
If Brooks were seeded first, Romero would not see him until the championship match on Saturday night. But the way it is now, Romero will see the best wrestler in his weight class earlier in the bracket.
"It makes Kaleb's road harder," Ryan said. "There's no doubt about that. He's  likely going to get the best guy in the weight in the quarter-finals. It shouldn't have been that way. It just should not have been that way. Our season and Brooks' season was too good to warrant this, but that's how it is and so we have to be ready to roll."
Which prompts the question, is Romero ready to roll?
He suffered a right knee injury in a 3-2 loss to Brooks in OSU's dual meet against Penn State on Feb. 3. Romero didn't wrestle again until the Big Ten Championships one month later.
He competed there with his right knee heavily wrapped and grinded his way into the finals, but clearly was not close to his peak, as evidenced by a 12-2, major decision loss to Brooks.
"Kaleb is healthy as he's been," Ryan said. "He's wrestled every day since the Big Ten, so he's better prepared now than he was at the Big Ten. He's been in the room every day, wrestling. He hadn't wrestled for a couple of weeks before the Big Ten.
"That's very challenging mentally, particularly when you have a guy like Brooks who you know wrestles at a very high pace. He didn't wrestle his best match that day."
Notice, Ryan didn't say Romero is as healthy as he can be. Only that he is, "as healthy as he has been," meaning since the injury six weeks ago. That will require him to reach deep to place among the Top Eight and gain All-American status for the second time.
"Kalem has to believe in himself and make a mental jump that he's not going to be as ready as he would like to be," Ryan said. "So what? He's going to have to dig a little deeper. He's going to have to go a little bit further in the uncomfortable zone to make things happen."
Wrestlers who win their two matches Thursday advance to the quarterfinals, where another win guarantees a podium finish. A loss in the quarters forces the defeated wrestler to win once more Friday night in the blood round to gain that All-American status.
OSU could have several wrestlers in that situation from its field of seven automatic qualifiers, including Ethan Smith (No. 6 at 174), Carson Kharchla (No. 10 at 165), Jesse Mendez (No. 14 at 133), Tate Orndorff (No. 16 at heavyweight) and Dylan D'Emilio (No. 17 at 141).
Paddy Gallagher (No. 28 at 157) and Gavin Hoffman (No. 26 at 197) earned at-large berths.
Mendez could be the surprise of the group, given that his seeding dropped off a sixth-place finish at the Big Ten, where he was seeded No. 2 and lost in the semifinals after leading his match, 4-0, in the first period.
"I think Jesse is extremely focused," Ryan said. "Historically, he hasn't had too many bad weekends. He bounces back extremely well. He's had a great couple weeks of practice since the Big Ten.
"He's ready to go. He's excited. He's mad at himself for losing that semifinal match. He was up big and he shut down. Hopefully, it was a learning opportunity for him on a big stage."
OSU's best chance for an individual champion is senior Sammy Sasso at 149 pounds. A two-time All-American and the Big Ten champion, Sasso is the No. 2 seed behind Cornell's Yianni Diakomihalis, bidding to become only the fifth four-time champion in NCAA history.
Sasso and Diakomihalis were to wrestle in OSU's final dual of the season, but Diakomihalis sat out injured. He is 2-0 all-time against Sasso, whose route to the finals is made more difficult by the presence of 15th-seeded Austin Gomez of Wisconsin, who handed Diakomihalis just the second defeat of his college career earlier this season.
Gomez has since battled an array of injuries and needed an at-large bid to get into the field. If he's healthy, and the bracket proceeds according to seeds, he will pose a stiff challenge for Sasso in the quarterfinals.
"Sammy is ready to go," Ryan said. "He's in a good spot. He's in a really good spot. He's had a great season. He's wresting as well now as he ever has. His training has been really good. We feel really good about him."