The Buckeyes extend their win streak to five games and up their record to 9-5 with a 5-1 road win Wednesday over Marshall.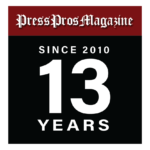 Charleston, WV – Officially, it was just a 5-1 mid-week road win over Marshall University on Wednesday, the Buckeyes' fifth in a row, to up their 2023 season record to 9-6.
Unofficially, there were points that looked like scenes from the film Back To The Future, as the game marked the first meeting between Ohio State and former head coach Greg Beals, who now is the head coach of the Thundering Herd (8-6).
Starting with the exchange of lineup cards, hardly a Buckeye player in the dugout didn't have his attention raptly fixed on the goings on at home plate – "A bit surreal," someone mentioned, watching from the stands.  And yet a bit familiar, as well.
But as soon as the pleasantries were over the suddenly ascending Buckeyes got a great starting performance on the mound from George Eisenhardt (5 innings, no runs on 2 hits).  They got a cannon-shot homer in the top of the second by left fielder Matt Graveline, to take a 1-0 lead.  And then they got enough bullpen over the final four innings to make a 5-1 advantage stand up for their ninth win of the season.
Not perfect, by any means, Bill Mosiello would later characterize, but in 2:37 minutes, there was something tidy about it, as well.
Starting with Eisenhardt, who's obviously getting a look by pitching coach Sean Allen and Mosiello to signify his ability to fill up the zone, pitch efficiently, and induce contact that turn into outs – to give them innings.  He did just that.
Twice in his five innings of work Eisenhardt retired the side on five pitches.  He left after throwing 64 pitches, allowing just 2 hits while striking out 3.  Most impressively, he didn't walk anyone!
"It was a good outing for George,"  said Mosiello.  "He had 64 pitches, we wanted to keep him under 70 and get him out of the game with a good outing like that to give him some confidence.  He did a great job."
In fact, George Eisenhardt, a sinker/slider pitcher, has done a great job every time he's taken the mound.  In three appearances, he's pitched ten innings, allowing just 1 run on 5 hits, striking 5 and walking 1.  In his two starts, he's scoreless over nine innings, counting four innings pitched in his previous start in Phoenix.
"It's amazing,"  said Eisenhardt afterwards.  "I love helping my team and giving them a chance to win.
"Obviously it was a big game for everyone, facing the former coach today.  Everyone has a lot of respect for him and what he's doing at Marshall, so I wanted to go out there and give all I had today."
Graveline's bomb in the second inning was his second for the season and and his 2 for 4 day at the play did nothing but improve his meteoric .441 batting average, while edging his slugging percentage near .600.
But overall, the Buckeyes hit a number of balls hard without benefit of a hit, while scoring a single run in the fifth, and adding two more in the sixth.
They scored in the fifth on a one-out triple by Josh McAlister, who scored two hitters later on an RBI groundout by Trey Lipsey.
In the sixth they added with a leadoff walk to catcher Cole Andrews, a double by Graveline, a sac fly by Mitchell Okuley, and an RBI single by Nick Erwin, who went 2 for 4 for the game.
Marshall came back to break up the shutout in the bottom of the sixth against reliever Wyatt Loncar, on a pair of walks and an RBI single by third baseman Daniel Carinci.
Jaylen Jones recorded the first two outs in the bottom of the seventh before leaving in favor of Nolan Clegg.  Clegg, once again, had a good day, retiring the final seven outs of the game with no runs, 1 hit, and 3 strikeouts.
"He's earning some confidence,"  said Mosiello, talking of Clegg's admirable ability to come into the game and throw strikes.  "If he wasn't he wouldn't be out there.  Every time he comes in throwing strikes like that it gives us more confidence in him, and it gives him more confidence.  He's unaffected out there.  That's his personality, and he's been awesome.  He really is a good kid."
Ohio State won it with 5 runs on 9 hits and played error-free baseball, defensively.  They were hardly error-free running the bases on a couple of occasions, which Mosiello attributes to just "being sloppy".
"I've said this a million times,"  he added.  "I've got to get over that and just concentrate on us getting better each day – just concentrate on winning."
Marshall lost the game with 1 run on just 3 hits, while hitting a number of balls hard…what Greg Beals later characterized as 'at-em' balls.
"Their situational hitting was the difference in the game,"  said Beals.  "We had runners on second and third and no one out and didn't get anything.  We had some 'at-em' balls, but that really wasn't the difference.  Like I said, the difference was their situational hitting.  We had some shots and didn't get it done."
Was it, in fact, surreal for Beals, after 12 years in the opposite dugout – to look over there and see so familiar faces in an adversarial role?
"I had players in both dugouts today that I have a lot of love for,"  he said.  "I think you've heard me say that I'm a guy who supports the student-athlete.  I recruited 80% of that team over there and it was good seeing them play. I would have liked to have beaten them and be on the winning side.  But they played well.  They took advantage of some timely hitting, and we didn't."
Game Notes:
The Buckeyes continue to hit the ball hard.  Matt Graveline and Nick Erwin both had multi-hit games, going 2 for 4, with Graveline scoring three times.
Greg Beals got a lot of work in for his bullpen, preparing for the opening of conference play this weekend when the Herd hosts Appalacian State.  He used nine different pitchers, who were for the most part impressive, and effective.
"That makes it tough,"  said Bill Mosiello.  "Their relievers have been good, and they've having a great year on the bump (mound).  With that many different looks it makes it harder when they come in throwing strikes with good stuff.  Again, we were sloppy with some things, but we've got to get over that and concentrate on getting better and winning games."
The Bucks open home play on Friday with the University of Dayton and single games on Friday (6 pm), Saturday (2 pm), and Sunday (1 pm).