Wednesday's baseball game in Charleston begs all the attention you can think of for the fact of irony.  But Marshall coach, and former Buckeyes coach, Greg Beals has but one thing on his mind…just playing baseball.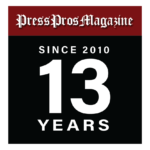 Huntington, WV – If you're looking for, or expecting, a juicy story to come out of Wednesday's non-conference baseball matchup between Ohio State and Marshall University, think again…or tune into Joy Behar and The View, where there's always controversy.
It will mark the first meeting between the two schools since Marshall coach Greg Beals was fired by Ohio State last May, and replaced by Bill Mosiello, who came from Texas Christian.  Originally scheduled as a two-game series, Tuesday's game was canceled Sunday because of the weather forecast – cold!
And Beals, who took the Marshall job just a month before the opening of the current season, has never sounded happier, or more upbeat about playing anyone, let alone his old school.
"I wish we could play both games as they were originally scheduled,"  he said Monday by phone, from his office.  "But they're saying 37 degrees Tuesday and a wind chill in the teens.  Nobody wants to play baseball in that."
Beals was dismissed at Ohio State after twelve seasons and a nearly .600 winning percentage, which no doubt would have been higher had it not been for his first two years, and last two years, as he faced rebuilding at the outset and the chaotic circumstances of Covid at the end.  But his twelve seasons included two Big Ten Tournament titles in 2016 and '19, along with three appearances in the NCAA regional tournament.
If you'd expect him to be resentful, or vengeful towards his former team and employer, think again.  Marshall, a school not known for baseball, is a new lease on life for the 53-year-old Beals, who's managing the change with a soul of optimism.
"It's a chance to build something,"  he said upon taking the job in Huntington.  "I get a new school, a new athletic director, a new conference, and a new $15 million dollar ballpark next year."
Never – not once – has he mentioned hard feelings for Ohio State, and he spoke about Wednesday's game in nearby Charleston (the state capital) with school-age enthusiasm.
"I was hoping we could play on Tuesday,"  he said Monday with a chuckle.  "I was hoping the boys would be a little tired after flying back from the west coast (Bakersfield).  But it's supposed to be 50 on Wednesday, so everyone would rather play in that over the weather we're supposed to have on Tuesday."
He's not reticent to talk about the current Ohio State team, off to an 8-6 start under Bill Mosiello.  And when he does he frequently refers to "the boys" – kids he personally recruited to the Buckeyes before leaving the position last spring.  He mentions them by name – Graveline, Kern, Lipsey, Ernst, and Coupet – genuinely pleased for the statistical success they're enjoying through four weeks of the season.
But more important, Beals has found a welcoming home along the banks of the Ohio River, where amateur baseball is a big deal, and people on both sides of the river have a love affair with all things sports, and all things Marshall University.
"I think he'll have an impact on baseball like Bob Pruett and Dan D'Antoni did with football and basketball,"  says alumnus Danny Burcham, who lives just across the river, outside Proctorville.  "I like what I see and hear.  I like his personality.  And Marshall sports always has its personalities."
Whether Beals will develop baseball to where it attracts talent like Randy Moss and Chad Pennington (football), or Hal Greer and Mike D'Antoni (basketball) remains to be seen.  But true to that 'personality', he's expectant.
"It's going to take a while,"  he admits, despite his successful debut in 2023 and the Herd's 8-5 record after thirteen games.
"It's too much to ask of the kids to turn things around all at once,"  he adds.  "But everything is going well."
Surprising, when you consider having to sell a house in Akron – where he left to take the Marshall job – buy one in Huntington, get moved, get to know the school, the community, the team…and Heiner's bread, a Huntington staple.  That's a lot to juggle in just two short months.  But he and wife Kathy have done it, and none the worse for the wear.
"The birds are chirping, and sun's out today.  But I wouldn't call it balmy,"  he laughed before hanging up.  It may be the Sun Belt Conference, but Monday was cold.
"I'll see you Wednesday,"  he promised.
No tone, no agenda, and no hint of drama.  Just Beals.  I smiled as he left, remembering the past and conversations about a blueprint for success – the process, and the baseball brotherhood that Beals talks about from his early days of playing for Tom Randall, at Kenton Ridge High School in Springfield, to the present.  It plays wherever he goes.
Currently, in Huntington…at Marshall…and Wednesday at 1 pm…against the Buckeyes.