Their offensive ways continued Sunday, as the Ohio State Buckeyes scored 28 runs in a double-header sweep of Cal State-Bakersfield and moved to 8-6 on the season.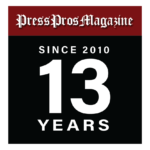 Bakersfield, CA – Statistically, Ohio State baseball sports information director Breanna Jacobs' calculator must feel like H&R Block.
The Buckeyes scored a total of 28 runs during Sunday's double-header conclusion of their three-game series with Cal State-Bakersfield, capturing the first game, 19-6, and the nightcamp, 9-5.
The sweep marks a four-game win streak by the Buckeyes, whose season record improves to two games over .500, at 8-6.
In the first game they feasted on Bakersfield's depleted pitching, scoring 19 runs on 16 hits, scoring four in the second inning, five more in the sixth, and 7 runs in the top of the ninth.
The big sticks?  Marcus Ernst went 4 for 6, catcher Cole Andrews was 5 for 5, and freshman Matt Graveline, playing left field, was 4 for 6.  The three had 13 hits in 17 at bats, an unheard of percentage of .765 in a single game.
Gavin Bruni started on the mound, pitched four innings giving up four runs on four hits;  and Wyatt Loncar was credited for the win in relief (his first), pitching two innings of 1-run, 1-hit baseball.
In the second game starter Justin Eckhardt pitched six innings to record his first win as a Buckeye, 9-5, scattering three hits while allowing one run, by far his best outing of the season.
And like in game one, Eckhardt got all the run support he needed in clumps, benefiting on a 3-run fourth and a 5-run seventh – as the Buckeyes pounded out 12 more hits…and another 4-hit game for Matt Graveline.  The Centerville catcher ended the double-header with 7 hits in 10 at bats, raising his season's batting average to .441 (15 for 34).
Eckhardt was the pitching star of the game, as the bullpen faltered a bit in the eighth inning, Blayne Robinson giving up four runs on four hits.  Freshman Landon Beidelschies relieved his to record the final two innings of scoreless, hitless baseball, striking out 4.
The Buckeyes return to the Midwest this week to play Marshall, in Charleston, West Virginia, Wednesday afternoon at 1 pm.  Originally scheduled as a two-game series, Tuesday's game has been cancelled because of forecasted cold, wet weather.
Following the Marshall game on Wednesday, they make their home debut against Dayton, on Friday (6 pm), Saturday (2 pm), and Sunday (1 pm) at Bill Davis Stadium.
With temperatures expected in the 30s…plenty of good seats, as they say, are still available.