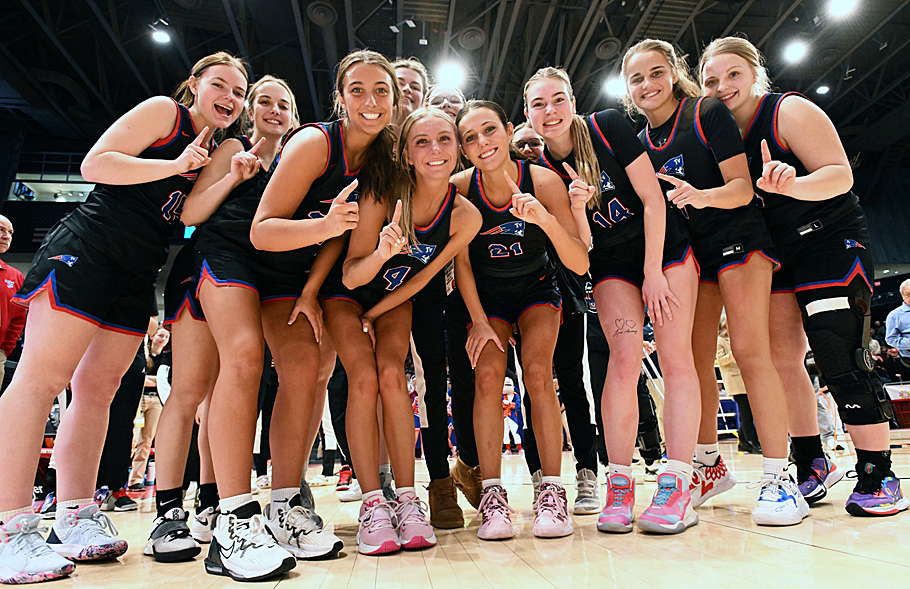 They proved that it's not just talent that ultimately wins a title, but the uniqueness of the 'collection' of talent.  The 2023 Tri-Village girls built off past experience, and disappointment, to finally break through.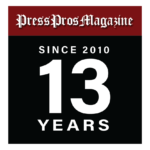 Without question their win on Saturday, March 11, 2023 was one of the most appreciated state titles, in any sport, in the history of the Ohio High School Athletic Association…and the girls state tournament, 48 of them now, if your counting.
It marked the end of years of trying, the frustration of coming a game short, that one player short (because matchups in modern basketball are so important)…of that one personality short.
And personality, aside from talent and experience, is probably what set the 2023 Tri-Village women's basketball champions apart from their predecessors, while establishing the standard for future teams to come.  After 17 years for head coach Brad Gray, their 52-50 win Saturday over Toledo Christian left little doubt about 'Who's Hot', currently, in New Madison, Ohio, and across the state in Division IV basketball.
Fighting off repeated charges by Toledo Christian, who tied them at the end of the first quarter, trailed by seven at halftime, and by as much as 13 points in the third quarter…seniors Rylee Sagester, Tori Richards, and Morgan Hunt never doubted – never wavered – in their personality and confidence to finally deliver!
"This has been a long hard journey for this group and for the Tri-Village Lady Patriots as a whole," Gray said in the post-game interview. "We've had a lot of heartbreak over the last 10-12 years."
And we'd seen that heartbreak from previous years, when physical play, a turnover, or a missed front end of a one-and one would break their focus, first…and then their hearts.  Not Saturday.
"I think it's just the experience of having been through what we've been through,"  said Sagester, the runner-up for Ms. Ohio Basketball, whose confident smile would melt a glacier.  "And I have to give credit to my teammates,"  she added, nodding to her fellow seniors Richards and Hunt, her two best friends.
"We've grown up together, we knew where we were short in the past, and we used that experience to finally get here."
Personality!  You could see it in their faces.  There was no panic when Toledo Christian wiped out that 13-point deficit to creep within two points in the fourth quarter.
Rather, Sagester, Richards, and Hunt all made plays – hit shots – and critical one-and-one free throws to build a seven-point cushion in the final minute…to ensure the long-sought win and wipe out what had always been the unexpected, the unforeseen.
Performance through experience ultimately won the day as Toledo Christian hit a couple of shots, including a half-court three-pointer at the horn, that would have devastated in the past.
But no.  The numbers don't lie.  Sagester and Richards combined to hit 6 of 11 from three-point range.  And Sagester, Hunt, Bella Black and freshman Kynnedi Hager combined to hit 10 of 12 from the foul line, including a pair of critical one-and-ones late in the fourth quarter.
"They'd be the first to tell you (Sagester, Richards, and Hunt) we've had some other teams that could be up here and we let it slip through our fingers,"  added Gray.  "That's been the focus of this group."
And when it was over…tears.  Not from winning, but for the fact that time is cruel in its evolution.  Everything, eventually, has to come to an end.
"It's bittersweet,"  admitted Tori Richards.  ""I don't want to cry. We went undefeated, but we're done playing together."
But before they leave Tri-Village basketball they will have proven beyond doubt for future teams…that personality, performance, and persistence is what set them apart.
"If I could put them in the Tri-Village Hall of Fame I'd do it right now,"  Brad Gray said with a laugh.  "But there's a ten-year wait period."
No worries. It's nothing compared to seventeen years.
Congratulations to the Tri-Village Patriots, and seniors Rylee Sagester, Tori Richards, and Morgan Hunt, this week's 'Who's Hot' honorees on Press Pros.
Peace of mind is as easy as the relationship you have with your local bank, and the St. Henry bank is small enough to know you, and big enough to serve you.  The St. Henry Bank joins Press Pros Magazine in recognizing this week's "Who's Hot" honoree…The Tri-Village Patriots girls basketball team.