After leading by 11 points early in the second half, the University of Dayton froze up and went the final 11 minutes without a field goal and lost the Atlantic 10 championship game to Virginia Commonwealth, 68-56.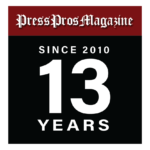 Brooklyn, N.Y. — The University of Dayton basketball team can put away their squeaky sneakers and they won't do what Nigel Olsson sang: "Put On Your Dancin' Shoes."
The Flyers won't be going to The Big Dance, the NCAA tournament, after playing the last 11 minutes against Virginia Commonwealth Sunday afternoon as if they were wearing high-heeled sneakers.
It is VCU headed for the NCAA tournament after the Rams took the Flyers apart in the sec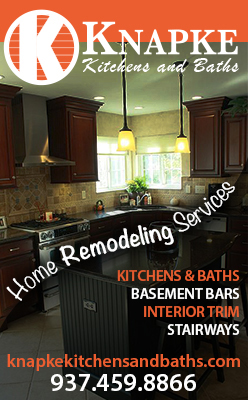 ond half of the Atlantic 10 tournament finals and won walking away, 68-56.
If the season is over, the Flyers finished 22-12. There is the possibility of an NIT bid, but with the health of oft-injured Flyers still an issue, coach Anthony Grant isn't certain that would be a wise move.
"It is too early to make that call," he said. "We have had a lot going on throughout the year. I've been asked all year, 'Are we healthy?' We haven't beren healthy all year.
"Our guys have dug deep to put us in position to get to this point and we were hopeful we could win the (A10) championship and achieve our goal of making it to the NCAA championship," he added. "We fell short today, so we have to re-evaluate now what's best moving forward."
How did the Flyers lose? Almost too many ways to count.
**They did something almost impossible to do. . .they played the last 11 minutes without scoring a field goal.
**They missed their last 15 shots and made only one of their final 20.
**They made 3 of 22 three-pointers, while VCU buried 8 of 17.
**Koby Brea, normally a pure shooter, played a second straight game without scoring a point and was 0 for 12 in those two games.
**Mustapha Amzil scored 15 in the first half, but only two in the second half.
**Toumani Camara scored 28 in the semifinals against Fordham and hit 12 of 13 shots. He encountered early foul trouble Sunday and scored only six points and was 2 for 9.
Nevertheless, Camara made the all-tournament team along with DaRon Holmes II. Holmes scored 28 Sunday and grabbed a career best 16 rebounds, eight on the offensive boards.
With Amzil scoring 15 and Holmes 14 in the first 20 minutes, the perspective for the Flyers was positive at halftime, a 36-30 lead. Grant thought his Flyers could have a bigger margin.
"I never felt like we got a rhythm offensively in the first half," he said. "We were able to build a lead with Mustapha and DaRon inside. We had a lot of success. If we could have gotten more shots to fall we could have had a larger margin."
And it looked even better when the Flyers scored five quick second half points for a 41-30 lead.
VCU, though, wouldn't let the Flyers disappear. They reacted quickly and took a 44-43 lead. And they still led, 49-47, with 11:15 to go.
Then, incredibly, came Dayton's final basket and it was a comical, off-balance three-point heave by Holmes to beat the shot clock.
Dayton led, 50-49, with 11 minutes left, but would not see another field goal whip through the nets.
That's when they missed their final 15 shots and were 1 for 20. They scored six points, all free throws by Holmes.
In that frantic finish, VCU grabbed several offensive rebounds and turned them into points while the Flyers hit the rim often enough to scrape off the orange paint.
What about the nightmarish final 11 minutes?
"They made their shots and got offensive rebounds," said Amzil. "And we couldn't make our shots."
Said Holmes, "We were struggling to rebound the ball and play defense. Those are the two biggest things that win championships. We struggled with that in the second half. And they did a good job of executing their game plan in the second half, not allowing many points in the paint.
"We were struggling to find a way to score without going from in to out," he added. "That's something we're capable of doing but we just couldn't fix it."
Holmes and Amzil had no scoring help and Holmes had no help in the second half. He had 14 of the Flyers 20 second-half points. Other than Holmes' 28 and Amzil's 17, no other UD player scored more than six.
"It just came down to we didn't make shots," said Grant. "We did a good job of getting the ball to the post in the first half, but their adjustments after the first half was to take the post away. We needed to hold them accountable on the perimeter."
The Flyers entered the game as one of the nation's best three-point defenders, but VCU knocked down 8 of 17 with four different Rams hitting from beyond the arc.
"They were able to get shots to fall and then they were able to get second shots," said Grant after watching VCU grab 11 offensive rebounds that led to 16 second-chance points.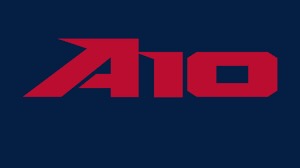 The end, of course, was painful to the Flyers, stopped short of their mission by season-long debilitating injuries and the dreadful second half Sunday.
"Adversity humbles you," said Grant. "And it teaches you perspective and it teaches you how to be grateful in the moment. My goal, every day, is just to take it one day at a time.
"To get to this point, with what our guys have had to go through, what I've personally had to go through. . .I think I've got pretty good perspective in terms of what really matters."