Ohio State pounds out 15 hits, get three-hit games from Ernst, Kern and Andrews, and evened their record in Bakersfield with a 17-run win over the Roadrunners.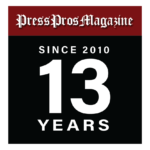 Bakersfield, CA – It took a while to get there, and when they did get to the land of Buck Owens and the Bakersfield beat the west coast weather wouldn't cooperate.
The Buckeyes finally got their final pre-conference long road trip underway Saturday afternoon with a beat of their own, despite a 90-minute lightning delay in the first inning that did nothing more than add a charge to the batting order.  They pounded out 17 runs on 15 hits, saw Marcus Ernst hit his team-leading fourth home run, Josh McAlister his first, and six pitchers made it stand for a 17-5 win…reaching the .500 mark for the first time since opening weekend and UConn.
In a totally dominating 3 hours and 14 minutes, the only negative to report was the struggle of starting pitcher Will Pfennig to follow up his dazzling debut last week in relief against Cal Berkeley.  After receiving a 3-run cushion in the top of the first, the Mason, Ohio senior allowed an unearned run in the bottom of the first.
Ohio State trumped that run with a four-run second on a pair of walks, a Josh McAlister single, and an RBI double by Cole Andrews…7-1 Buckeyes.
But Pfennig hit the wall in the bottom of the second, giving up four runs on three hits and a pair of walks that saw CSUB plate four runs and cut the cushion to 7-5.
Marcus Ernst fixed things in the top of the third following back to back walks to Mitch Okuley and McAlister, lining his fourth home run of the season to push the margin back to five runs, 10-5.
Grad reliever Jameson Campbell came on to pitch in the third and worked through the next three innings, throwing scoreless baseball on 2 hits.
Then, in succession, Jacob Gehring, Nolan Clegg, Jaylen Jones and freshman Cole Pauley combined to pitch the final four innings, allowing no runs on three hits, striking out three and walking one.  Campbell was credited with the win, his first as a Buckeye.
Game Notes:
In what is their final big swing out west before coming back home for their final pre-conference tuneups, the Buckeyes are obviously auditioning additional arms to find additional stability out of the bullpen. 
Jameson Campbell made his second appearance of the year after recording a 10-2 mark as a starter in 2022 at Washington and Jefferson College (Washington, PA).  Cole Pauley is a true freshman out of Lexington High School, in Lexington, Ohio (Ohio Cardinal Conference).
Averages are soaring for Ernst, Kern, and Andrews as the three combined to go 9 for 14 Saturday with 11 RBIs and 5 runs scored.  Ernst is now hitting .333 (16 for 48), Kern .311 (14 for 45), and Andrews .360 (9 for 25). 
In total, five Buckeyes had multi-hit games.  Second baseman Josh McAlister has raised his average to .285 (10 for 35), and Thomas sits at .250 (7 of 28) after each had two hits in Saturday's mash fest.
First baseman Marcus Ernst has already matched his 2022 total for home runs (4), and has nearly half his 2022 total of RBIs, with 10.  Ernst drove in 24 in 2022 hitting in the leadoff position.
The three-game series continues on Sunday with with a double-header scheduled for 12:05 and 3:05 pm (PST)