There was no flow all night in the third meeting between SCL co-champions Jackson Center and Russia with a Division IV regional title on the line…all of it hinging on a final shot.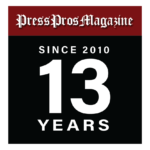 Kettering, OH – Euphoria and heartbreak loom palpably over every regional final, and never is there a bridge between.
Those emotions cannot possibly find a middle ground amid the disparity between the winning locker room and the losing one.
Not when one school advances to the state tournament's semifinals the following weekend and the other team heads home with a busload of regrets.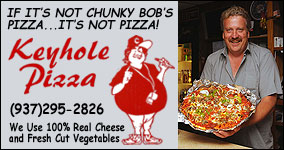 What distinguished the Division IV regional final Friday at Trent Arena was the exceedingly-rare link and shared bond between the exultation Russia experienced after its 27-25 survival and the dejection that enveloped Jackson Center in coming up short.
The two Shelby County League rivals, who'd split two regular season games to share the conference championship, knew innately that only the other could possibly understand what each felt at its core after Nolan Fark's game-winning three-point attempt in the final seconds rode off the rim.
Russia celebrated, while Jackson Center grieved…something both had already done plenty of throughout their respective seasons that led to this winner-take-all moment the Raiders survived despite scoring only one point in the fourth quarter.
"We would have gone 0-and-23 if that meant getting our dear friend back," interim Russia coach Spencer Cordonnier said of the late Dave Borchers, the Raiders' coach who died from injuries suffered in a car accident this past summer. "If it meant having Dave back, I'd be glad to be 0-and-23 and never in this position. We all miss him. Every single day yet. And we all just want to honor him."
They did, of course, with a pulsating victory that will take them to UD Arena for an 8:30 p.m. Friday semifinal against Richmond Heights, the overwhelming favorite to win a second straight Division IV title.
Two years ago, Richmond Heights held the same designation when another Shelby County League champ, Botkins, shocked them in the state semifinals and went on to win the title.
The Raiders (24-3) will be playing with the same determination to elevate the SCL's already-robust reputation, and additionally will have a gigantic emotional gale at their backs.
"We all miss him so much," senior guard Zane Shappie said through tears. "We know he's watching over us. We just want to make him proud. That's all we do every night, give everything we've got for him. Every day in practice. Every game. We know as long as we give what we've got, he'll be proud."
Over in the Jackson Center locker room, pride was among the array of emotions emanating from Scott Elchert, the Tigers' 23rd-year head coach whose final game of his final season came painstakingly close to resulting in a third trip to the state tournament.
His Tigers (25-2), who start five seniors and have two more on the bench, burned with the same drive as Russia to deliver a D-IV title trophy in tribute to the impact he's made on their lives and those of the players to come before.
One of those former Tigers, 2019 graduate T.J. Esser, collapsed on a golf course this past August and died suddenly.
A fixture at team practices ever since he figured prominently in JC's advance to the regional finals his senior year, Esser's presence has been with the team all season, right down to the socks worn by each player, which sport the words, "T.J. #4."
Heartbreak, disappointment, gratitude…it all poured out of Elchert as he tried to summarize two decades-plus with the Tigers and a storybook season that began and ended with a last-second shot loss to Russia, interrupted by 25 wins in between.
"This loss really stings for a lot of reasons," Elchert said. "Mainly, I feel for my group of seniors. They had a dream and they missed it by just one step."
The magnitude of that desire may have slowed Jackson Center early, although Russia's cumbersome defensive coverage certainly had a lot to do with the Tigers going scoreless for almost 10 minutes after jumping to a 4-0 lead.
"They made it tough for us to get clean looks in the first half," said Elchert, whose team allowed a 15-0 spurt and trailed at the break, 20-10. "We adjusted in the second half and figured out we needed to be the ones to get downhill."
The comeback Jackson Center offered was meandering, leaving it eight points down entering the fourth quarter until Jace Mullenhour hit a three 10 seconds into the final period to make it 26-21.
The Tigers would go three more minutes without scoring, but so would Russia, until Bryson Roberts' elbow jumper at 4:33 brought Jackson Center within 26-23.
Russia's Hayden Quinter had a chance to counter, but missed two free throws at 3:36, a brutal lost opportunity to gain separation forgiven only when the Tigers' Lucas Hartle missed a wide-open put-back at the other end.
Hartle atoned with two free throws at 1:21, making it a one-point game, which is where it stayed when Quinter missed one-and-one front ends at the 51- and 21-second marks.
"I was thinking, 'I can't believe they're not going in,' " said Quinter, who led Russia in scoring with eight points, yet went 0-for-7 from the line. "Coach told me I was short-arming it. That'll do it. I told him, 'I just wanted to make it interesting.' "
Hartle missed a go-ahead jumper from the elbow in between Quinter's final two misses, which forced Jackson Center to foul Felix Francis for a one-and-one at 18.8.
Francis also missed, but a Jackson Center lane violation gave him another chance, which he cashed.
He missed the back end, however, and Jackson Center sped down for a game-tying or winning look. Finding nothing, Elchert called a timeout and schemed a play for Camdyn Reese to penetrate from the point.
He did, getting a step on Francis in a drive toward the basket, which induced Benjamin York to release from the corner, leaving Fark with enough space to launch off the kick-out from Reese.
"I couldn't have been more happy with the look we got," Elchert said. "I had all the confidence in the world that Nolan would hit that shot. That's his favorite shot, a three in the left corner."
It missed, as did 11 of Jackson Center's 12 three-point attempts, and seven of Russia's eight.
"He got the open look and I thought, 'Oh, crap.' " Francis said. "I thought it was in, but it ended up short. That wasn't a very good feeling, seeing him that open in that situation."
Much better vibes accompanied the symmetry of Zeb Borchers, Dave Borchers' oldest son, snipping the final strand of net in the victory celebration.
After the district title triumph, those honors went to Doug Borchers, Dave's brother.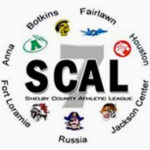 A third net-cutting ceremony lingers, yet to be earned, despite the Raiders shooting 31%.
Jackson Center, however, shot just 22% in a game that featured no double-figure scorer and saw the Tigers score only 10 points in the first half and Russia just seven in the second.
"I told you it would be a meat-grinder," Cordonnier said. "It wasn't a thing of beauty, that's for sure. It wasn't a thing of beauty at all."