Ohio State-bound Mr. Basketball finalist Devin Royal proved too much to handle with eight of his game-high 29 points down the stretch, allowing Pickerington Central to repel a barrage of three-point goals from Olentangy Orange. The Tigers will attempt to capture back-to-back titles in the state tournament next weekend at University of Dayton Arena.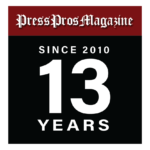 Athens, OH – All X's and O's aside, basketball can be a rather simple game.
Ohio State-bound Mr. Basketball finalist Devin Royal is a diversely-talented player who can excel on all three levels and may well spend much of his college career 15 feet or more away from the basket as a small forward. Pickerington Central coaches occasionally indulge Royal by letting him roam the three-point line.
But as a high school player, the 6-foot-6, 215-pound senior is virtually unstoppable in the high and low post and the bottom line is winning games and trophies. Royal recognized that right away.
"I was screaming at coach (Eric Krueger) to just throw me the ball inside because no one can stop me in there," Royal said.
His wish was granted.
Royal bullied his way to 29 points, including what ultimately would prove to be the game-winning shot in the paint, and Central showed the moxie of a champion late in pulling out a 57-53 win over Orange Saturday in a fantastic Division I regional championship game at Ohio University's Convocation Center.
"As things drew closer to the end, we ran some decent ball screens to get downhill with Devin because he was having his way near the basket," Krueger said.
Royal went 13-of-18 from the field and added six rebounds. He scored eight points in the final 3:32 when Central and Orange were battling tooth and nail for control of the contest that featured 10 lead changes and eight ties.
"We knew he'd be a load," Orange coach Anthony Calo said. "Sometimes we tried to guard him with five guys. The reality is we don't have an individual matchup for Royal. He took advantage of us down low, but we did what we could to neutralize that."
The Pioneers went a scorching 11-of-20 from three-point range and led the defending state champions 53-50 entering the final 81 seconds.
Royal converted a put-back to pull Central to one.
On Orange's next possession, Markell Johnson raced in behind Mikey McCollum and stripped the ball away, forcing a tie-up that was awarded to the Tigers at the 1:02 mark.
"During the timeout, coach told us we had the possession arrow and I had that consciously in my mind," Johnson said. "I saw the opportunity and went for it. We needed to make a play at that point."
Royal made a difficult twisting shot in the paint to give Central a 54-53 lead with 47.3 seconds left.
McCollum missed a three-point shot on the wing and Royal grabbed the rebound.
Down the stretch, Gavin Headings secured a clutch offensive rebound on a missed free throw with 23.1 seconds left to preserve a possession.
Andrew Hedgepeth also grabbed a big rebound off an Orange missed foul shot with 5.1 seconds to go. His ensuing free throw sealed the win.
"It's a game of inches and we had to fight hard to win those battles," Krueger said. "Those little plays add up over the course of the game and they become really noticeable when the game is back and forth like this one was."
Elias Lewis (18 points, four assists), McCollum (15 points) and Jordan Edwards (12 points, six assists) led the charge for Orange (24-4), which captured the program's first district title only a week earlier. Lewis and McCollum made nine of the Pioneers' threes.
Orange did not score in the final 2:19. In fact, Central closed the final three quarters on runs of 7-0, 6-0 and 7-0.
"We didn't need to score in the end if we don't turn it over," Calo said. "We turned it over twice within like five seconds. You just have to be better than that with the ball with the game on the line."
Central (24-5) will face the Centerville at 5:15 p.m. Saturday in a state semifinal at the University of Dayton. Central downed Centerville in the 2022 title game. This will be the Tigers' fifth trip to the final four.
"I knew this was going to be a war between the two best teams in central Ohio," Krueger said. "Both teams absolutely played their tails off. I'm really proud of how we battled and overcame the adversity they caused us. At the end, we were able to grind it out and get some stops. We slowed them down just enough to win the game.