Columbus Bishop Ready and Columbus Africentric left the Convocation Center Saturday hoisting gold trophies, but it wasn't as easy as the final scores might suggest. Ready relied on its bone-crunching half-court defense to stymie Fairfield Union and Africentic turned to its relentless full-court pressure to rattle South Point.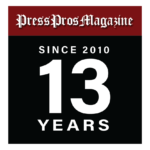 Athens, OH – Tony Bisutti laid down the law to his Bishop Ready players during the bus ride from the West Side of Columbus to the Convocation Center Saturday.
"I told them that I don't want to hear one thing tonight about the fouls or the officiating," the veteran coach said. "That's fine with us. That's the way we want to play. If there's one thing I know about this team, it's that our style of game will keep us in games against any team in Ohio."
Riding a staunch defensive effort and gaining the upper hand in a brutally physical game, Ready broke open a close game in the final nine minutes and rolled to a 48-33 win over Fairfield Union to capture a Division II regional title.
The top-ranked Silver Knights (28-0) will face Akron Buchtel in the state tournament at 2 p.m. Friday at the University of Dayton Arena. It will mark Ready's sixth trip to the final four and first since 2014.
"They were hitting a lot of shots and we knew we had to come after halftime and be a lot more aggressive on defense," senior Charlie Russell said. "The refs were letting us play tonight, so we just ramped it up and got more physical. Defense is our bread and butter, and that's what pulled us through tonight."
Trailing 24-22 at halftime, Ready pounded the ball inside on four straight possessions to send a message.
"That was by design," Bisutti said. "I think maybe we got a little cute coming out and I wanted to change the mindset that shooting threes every time down was OK."
Ready went on a 12-2 run spanning the end of the third quarter and start of the fourth. Making its first regional final appearance, Fairfield Union wilted under the siege, scoring just two points in the final period.
"I looked up at the scoreboard at the end and tried to figure out how many points they scored in the second half," senior forward Kaleb Schaffer said. "Giving up nine points in a half is pretty impressive."
Russell, who has signed to play baseball at Air Force and aspires to be an ace pitcher and ace pilot, poured in a game-high 23 points. Schaffer added nine and Luke Ruth eight.
Fairfield Union (24-4) shot just 34 percent from the field, doing most of its damage from the three-point arc with six treys.

Africentric 55, South Point 38
Leading upstart South Point by only two points at halftime, Africentric coach Michael Bates wasn't the least bit worried. He was still holding his trump card.
"Defensively, we held our ball pressuring back until after halftime on purpose," Bates said. "They've got a good coach and I don't want to give him 10 minutes to get ready for it and adjust. I'd rather it be like two minutes. At halftime, it was a point of emphasis to push the pace more. It's nice to be able to have a couple of tricks in the bag we hadn't pulled out yet."
The ploy worked like a charm. The Nubians came out like a swarm of angry bees, stealing the ball at will and getting easy layups. They got five baskets before the Pointers knew what hit them, and it was all Africentric from that point on.
"We usually start slow and turn it on at some point in the second half," senior guard Dailyn Swain said. "Our defense turned things up and got us some easy baskets."
Swain, a 6-foot-8 senior who has signed with Xavier, finished with game highs of 17 points, 11 rebounds, six steals, four assists and four blocked shots. He showed all the reasons why he's on a short list of finalists for Ohio's Mr. Basketball Award.
Swain also excelled on defense, holding South Point standout Caleb Lovely – who came in averaging 25 points per game after a 39-point regional semifinal performance – to just nine, including 4-of-17 field goal shooting.
"Dailyn wanted to guard (Lovely), so I put him on him in the second half," Bates said. "He asked for that assignment. That's what kind of teammate he is."
Africentric (23-5) will face Ottawa-Glandorf at 10:45 p.m. Saturday in a Division III state semifinal at University of Dayton Arena. The Nubians lost to Ottawa-Glandorf in the semifinals last year. This marks their sixth appearance in the Final Four, although the one in 2005 (the program's only state title) was later stricken from the record books due to an ineligible player.
Cortez Freeman, a first cousin of Swain who transferred in from Canal Winchester during the offseason, added 11 points with three three-pointers and four steals. Laron Fuller also scored 11 points.
"It got to the point today where somebody had to hit shots and get to the rim, and Cortez filled that role," Bates said. "I'm so happy for him. This is the first time for him competing at this level."
Bates said his team planned to hot-foot it to Dayton for Africentric's girls state championship game at 5:15.
Making its first regional title game appearance, South Point (22-5) showed a lot of poise early but got sloppy under Africentric's assault. The Pointers shot just 33 percent from the field and were outrebounded 33-20.