Pickerington Central's season came to an abrupt end thanks to an untimely five-minute dry spell in the fourth quarter and a game-long three-point shooting assault by guard-oriented Olmsted Falls.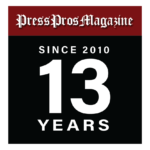 Dayton, OH – The official roster Olmsted Falls submitted to the Ohio High School Athletic Association for the 48th state girls basketball tournament listed all 12 of its players as guards. Although a few media types snickered at the notion, the Bulldogs' performance Friday made believers out of a roaring crowd of 3,859 fans at the University of Dayton Arena, not to mention the coach on the opposing bench.
"It says here we shot 56 (actually 56.8) percent from the field and we still lost," said Pickerington Central coach Chris Wallace, shaking his head. "We knew it was going to be a tough matchup for them with our size, but we've got to guard them, too. There comes a point where you just have to concede that you lost to a great team."
Olmsted Falls wiped out a five-point deficit with a paralyzing 12-0 run over a 5 minute, 13-second stretch of the fourth quarter and went on to beat Central, 58-53, in a highly entertaining Division I state semifinal.
Danielle Cameron hit two of her six three-pointers in the stunning surge as the Bulldogs – making their first final four appearance – took down the seven-time champion. All told, Olmsted Falls went 9-of-17 (52.9 percent) from beyond the arc.
Fourth-ranked in the final Associated Press poll, Olmsted Falls (25-3) gained a spot in the title game against No. 3 Cincinnati Princeton (27-2) at 8:30 p.m. Saturday. The two highly competitive semifinal matchups illustrated just how evenly-matched the four qualifiers were.  
"I'm really proud of the group sticking to the game plan, even when things got tough in the third quarter," Olmsted Falls coach Jordan Eaton said. "We were running in mud for a while, but we didn't go into hero-ball mode. We continued to play together and just took what was given us."
Olmsted Falls employs an empty-post motion offense with multiple screens designed to free perimeter shots and occasional layups on back cuts.
Wallace insisted that Central knew what was coming, but just couldn't rotate quickly enough to impede the open threes.
"We pride ourselves on defense and we gave up 58, which is way too many," he said. "We've just got to get to them quicker, plain and simple. As far as the offense, I can't recall a time all season not scoring for five minutes. You just can't let that happen."
The Bulldogs played keep away for roughly a minute-and-a-half, forcing the Tigers to foul in the final two minutes. Central couldn't pull closer than five down the stretch.
Junior standout Berry Wallace totaled 23 points and 12 rebounds to pace Central (24-5), hitting 11 of 16 from the field. Vanderbilt-bound senior Madison Greene capped her splendid career with 15 points. But the Tigers couldn't hold an eight-point lead in the final nine minutes.
"When they have three-point shooters like they do and they're on a roll, with such a big crowd behind them, it's tough," Berry Wallace said. "They got the momentum and we couldn't get it back from them."
Greene said the Tigers' full-court pressure wasn't as effective as usual because Olmsted Falls had poised ball-handlers.
"I think we let go a little bit on defense and they took advantage, like a really good team does," she said.
Mia Kalich added 16 points and five assists for Olmsted Falls, which came in on a mission after losing in the regional semifinals and finals each of the past two seasons.
"We all just had a chip on our shoulder from last year," senior Paige Kohler said.
As far as knocking off Ohio royalty in 14-time final four qualifier Central, Eaton stopped short of calling it a program-defining win, and suggested his players didn't consider themselves underdogs.
Indeed, Olmsted Falls played an ambitious schedule on a par with Central's, including two conference wins over state semifinalist Grafton Midview and games against three out-of-state powers that have combined for a 70-11 record. 
"Once you get to the final four, that (pedigree) doesn't matter much unless you've got the same group of kids returning multiple times," Eaton said. "I know our girls have worked at a championship level to get where we are."