They couldn't have started better, or finished in a more frustrating fashion.  A six-point fourth quarter costs Marion Local a shot at the Finals in a half-of-a-last-second loss to Convoy Crestview.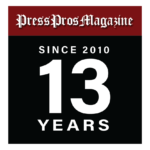 Bowling Green, OH – Sometime years from now Marion Local coach Kurt Goettemoeller might come to grips with how his team squandered the best start imaginable…a 17-4 run to start the game, then score just 23 points over the next three quarters, and lose in Friday night's Division IV regional final to Convoy Crestview, 41-40.
On the other hand, there might not be enough years.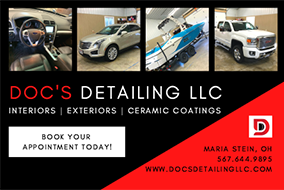 "Obviously this is a bitter pill to swallow, there's no question about it,"  said Goettemoeller in the post-game press conference.  "To get this close to the state tournament…things didn't go our way at the end…it's a very, very difficult loss.  It's going to take a long time to get over it."
Frustrating.
Inexplicable, even inconceivable…except to give credit where credit is due to the Crestview Knights, who never quit, and never wavered in their commitment to overcome adversity.  Trailing for 29 and a half minutes, Crestview found a way to make the most of the final minute and win;  while Marion Local somehow found a way to lose, 'officially' and 'unofficially'.
It couldn't have started better.  Marion's Luke Pohlman came out hotter than a highway flare to hit three consecutive three pointers, take a 9-0 lead, and spur an 11-point run before Crestview could even score.
More, Marion pushed that advantage to 17-4, and led 17-7 at the end of the first quarter.
"We got off to such a good start,"  said Goettemoeller.  "But then we got tentative in the second quarter.  But you give credit to Crestview.  They're a scary bunch when you keep 'em in the game like that.  They're competitors, we're competitors, and that's what you want in a regional final."
Well, you don't want to score 3 points in the second quarter of a regional final after a start like that, and that's what Marion did while Crestview began chipping away, the Knight's Wren Sheets and Nate Lichte negating Marion's size and inside advantage by handcuffing 6'9″ Jack Knapke and 6'8″ Austin Niekamp.  Every time either touched the ball they were double-teamed, the ball knocked loose, and the flow of Marion's offense came to a standstill.  In fact, that's the only way you can describe it – a lot of standing.
"I can't tell you why,"  added Goettemoeller.  "but for whatever reason we did stand in the second quarter.  We didn't get offensive rebounds on missed shots, and we still had the lead at halftime.  But they had the momentum.  After that it was just really tough the rest of the way."
"We kept it 13 points, didn't let it get bigger than that,"  said Crestview coach Doug Etzler of the first quarter deficit.  "And to chip it to 3 points by halftime was huge.  Our guys were gritty enough to get stops in the second quarter and keep us hanging around.  That gave us a shot in the second half."
Marion would salvage at least some of the momentum, scoring the first five points of the third quarter to take a seven-point lead;  and Luke Pohlman would hit his fourth three-pointer of the game in the process.  But it wasn't enough.
Crestview would not go away, frustrating Niekamp and Knapke inside, while sticking to the Flyer guards on the perimeter like glue.  No gimmicks, no tricks…just determined man-to-man defense and patience.  Marion still led 34-27 at quarter's end, when things began to unravel.
Crestview's defense forced Marion's guards farther from the basket, making inlet passes to the post even harder.
There were point-blank misses at the rim, on those occasions when Knapke and Niekamp did get there.
Hess, as gifted a slasher as they come, missed a wide-open layup on a drive with his left hand – Crestview claiming the rebound and scoring at the other end.
And of course…there were missed free throws, Marion missing 5 of 14 from the line, critical misses that ultimately would have sent them to Dayton next week.
The lead shrunk…to four, three, two…and at 1:36 Carson Hunter charged right through the Flyers interior defense to score and give Crestview their first lead, 37-36.
Marion would answer off an offensive rebound and stickback by Knapke…but they couldn't keep the lead, or stop Crestview on the other end as the clock continued to drain.
Marion missed free throws – Crestview missed some, too.  The score was tied at 40-40 with Crestview having possession and ten seconds left in regulation.
Mitch Temple, the Knights' most dependable scorer in the game, had the ball and was trapped in the corner, trying to dribble around Marion's Luke Pohlman for a shot attempt.  Pohlman, trying to cut him off, looked like he pushed him to the floor, drawing a foul call with no time left on the clock.  But before shooting the double bonus for the win, the officials got together and decided to put :05 seconds back on the clock.
Temple missed the first, prompting Goettemoeller to call a timeout to ice him.  It didn't work.  Temple hit the second shot to put Crestview ahead 41-40, and with just that half second left for Marion to answer.
Tate Hess stood at three-quarters court, at the top of the key, surrounded by a cluster of Crestview defenders.  The high arching pass from the baseline came to Hess as he left his feet to catch it.  But he appeared to get pushed from behind before the ball got to him, with the clock stopped.  Players, and the bench, pointed to the foul.  But there was no call as the horn sounded, the officials high-tailing it for the locker room.
For the second time in a week, it was the maddening scenario of contact and the convenient argument that the players are supposed to determine the outcome of the game.  Which of course prompts the question:  if it was necessary to correctly call the pushing foul on Pohlman with a half second on the clock, why was it not necessary to call the push in the back on Hess just a half second later…to give him the same opportunity to determine the outcome?
"I know what the right thing to do is,"  said Goettemoeller, later.  "And I know what I want to do.  But I'm going to do the right thing here and say…that we need to do a better job prior to that play, to not let it get to that situation."  But he said that without much conviction.
Crestview could have said the same thing.  The score was tied at 40-40 when the first foul was correctly called.
"All I can say is that it's a tough job, and I wouldn't want to do it (officiate),"  added Doug Etzler, who had found fault with numerous calls throughout the game.  "Maybe that got me a call there at the end.  Sometimes you get a call, sometimes you don't."
But in a regional final game should it be that arbitrary?
"I just know that last week against Fort Recovery we got a call on the final shot,"  said Goettemoeller.  "Tonight we didn't."
Luke Pohlman, with his three-point shooting, led Marion with 12 points. Tate Hess had 8, Jack Knapke had 9, Austin Niekamp had 6, and Mitch Ranly had 5.
For Crestview, Mitch Temple had 12, Wren Sheets had 8, Carson Hunter had 7, Gavin Etzler had 6, and and Nate Lichte and Jaret Harting each had 4.
Kurt Goettemoeller, a state champion in 2018 who's as good as they come, was very hard on himself, post-game.
"I could have done a better job,"  he said, taking responsibility. "We all got a little tentative in the second quarter, even Coach 'G'."
And the fact is that the officials were only a footnote, an asterisk alongside the truth, that after leading 17-4, the Flyers were outscored 37-23 the rest of the way.
Someday, weeks from now and for years to come, someone will calculate it for what it was.  Championships come hard.  Titles are not a matter of chance.
In the meantime…yipes, stripes!