The Fordham Rams tried a public mugging defense on the University of Dayton in the semifinals of the Atlantic 10 conference tournament, but it didn't work. The Flyers muscled their way to a 78-68 victory, placing them in the championship game Sunday against VCU, with an NCAA bid at stake for the winner.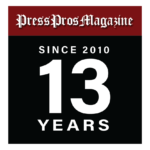 Brooklyn, N.Y. — If the University of Dayton thought it was going to play a basketball game Saturday afternoon, it was badly mistaken.
Fordham resorted to near-thuggery, a Mixed Martial Arts mentality, in an attempt to put DaRon Holmes II and Toumani Camara on their backs on the floor.
It didn't work. Camara and Holmes took Fordham apart and the Flyers won, 78-68, to advance to the finals of the Atlantic 10 tournament.
Camara was other-worldly — 28 points on 12 of 13 shooting and seven rebounds. Holmes was, well, Holmes. After spending more time on his back than a plumber working under a sink, Holmes scored 20.
Despite his glittery numbers, Camara's work on defense was above and beyond. With the game in question midway through the second half, the Flyers employed a 1-3-1 defense.
Coach Anthony Grant placed the 6-foot-8 Camara at the top of the zone, the '1' in the 1-3-1. He was all over the front court, harassing Fordham's guards, preventing 3's from out front and stopping the Rams from getting into their offense.
"It's my length and being able to move my feet," he said. "I'm able to guard most guard and defense multiple positions. It's something I've been doing since high school. It is all about effort, I believe. You gotta play with mental toughness."
And fittingly, Camara put the exclamation point on the game with a thunder dunk at the game's conclusion.
"When we played them at their place, I was in foul trouble the whole first half," he said. "The second half, they told me to attack and play basketball. I did and I was successful and I wanted to keep doing that. And it worked. Me and Deuce (Holmes) were strong with the ball and that was one of the big emphasis today."
The victory sends the Flyers into a championship game Sunday at 1:30 against Virginia Commonweath. The teams split games during the regular season, each winning at the other team's arena.

With 6 1/2 minutes left, the game belonged to either team as the Flyers led by just 59-58.
Holmes slammed his 88th dunk of the season, igniting a 9-0 run that gave UD a 10-point lead, 68-58, with 3 1/2 minutes remaining.
After the Holmes dunk, he was fouled twice and connected on four straight free throws. He and Camara not only scored 48 of UD's 78 points, they combined to hit 10 of 12 free throws.
That made it 65-58 and Mustapha Amzil hit a three to push it to 68-58. Amzil launched three three-pointers and hit all three.
From there, Camara took over again, preserving Dayton's 22nd win of the season by scoring nine of his team's final 10 points.
The Flyers were forewarned before the game on what was about to happen. Fordham's Keith Urgo, the Atlantic 10's Coach of the Year in his first season, told the media shortly after the Rams won their quarterfinal game against La Salle.
The Flyers crushed, annihilated and emasculated the Rams on their own gym in early January, 82-58, so Urgo knew things had to be done differently.
And the Rams did everything defensively but use sledge hammers on the Flyers' feet.
"We've just got to be a lot more physical," Urgo said before the game. "We've got to do our work early. Holmes and Camara, they're so talented. I think both of them are two of the best players in the country, let alone in the Atlantic 10.
"I think Camara right now is playing as well as anybody in the nation. The kid is so versatile. He's phenomenal, both off the ball and on the ball."
The mugging, nearly assault and battery at times, did not work. And Camara and Holmes proved him correct with his assessment of their talents.
As has been the case most of the season, the Flyers played short-handed. Kobe Elvis was not available due to a knee injury, forcing point guard Malachi Smith to play most of the way. He handled Fordham's trapping, back alley defense and scored 11 points and dished four assists.
The Fordham plan was to wear Smith out and harassed him the entire 94 feet. That didn't work, either. Grant was able to give him a brief rest early in the second half.
"They kept rotating men guarding him and kept changing defenses, so I thought he needed a rest. He came back in and finished the game really well for us," said Grant.
That nearly backfired. With Smith resting, the Flyers had no ball handler and Fordham surged to its first lead, 44-41, with 16:47 left. Smith quickly re-entered the game and played 32 of the 40 minutes. The other four starters played even more — Holmes 38 minutes, Amzil 35, Koby Brea 35 (and he didn't score) and Camara 33.
The Flyers, as usual, owned a mammoth height and length advantage and both Camara and Holmes utilized it.
"Our guys showed unbelievable toughness, a level of grit you have to have in March." said Grant. Especially Camara and Holmes. "Those guys have done it all year. We needed it today. The last 12 minutes or so, our defense went to another level.
"Our guys understood we had an advantage (height) and we always talk about taking advantage of our advantages. It was a great job of those guys being able to finish. Their teammates got them the ball in a position for them to be successful. They understood where we had an advantage."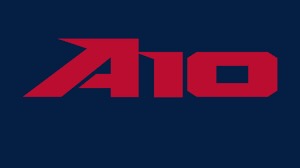 Defensively, the Flyers once again shut down Wayne High School product Darius Quisenberry. He is Fordham's leading scorer (17.2 game). He scored zero during the regular season loss, shooting 0 for 7. On Saturday, he scored only eight on 3 for 12 shooting, 1 for 9 from three and 1 for 3 from the foul line.
For the game, Fordham was 25 for 56 (44.6%) and 9 for 28 from three (32.1%) The Flyers were 29 for 48 (60.4%) and 6 for 20 (30%) from three.