Tri-Village seemingly had the Division IV state championship won a few times Saturday, then had to win it again with some late clutch scores from its core of three seniors, who finally realized a career quest with a 52-50 triumph over Toledo Christian.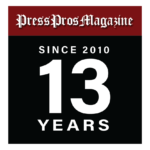 Dayton, OH – They'd done all the typical things to celebrate the culmination of a four-year dream, but now the net-cutting was over, and so were the selfies with friends and the hugs with teammates.
The euphoric emotions that accompanied Tri-Village's 52-50 triumph over Toledo Christian in the Division IV state championship game had subsided just a little, just enough for some perspective to intrude as senior Torie Richards discussed the journey she and the Patriots completed Saturday at UD Arena.
"It's just really bittersweet," said Richards, whose three-point field goal from the left corner with 1:58 left fought off the last Toledo Christian charge. "I don't want to cry. We went undefeated, but we're done playing together.
"It's just really emotional, because even though it's the ultimate goal and what we've been planning, we're never going to get to play together again."
Tears typically don't accompany a title, not one that's taken a career to arrive. Not just for Richards and senior teammates Morgan Hunt and Rylee Sagester – who by now were crying, along with Richards – but also for head coach Brad Gray.
Gray's wait has been longer…much longer. In 17 seasons at Tri-Village, Gray had teams that brought him to the brink repeatedly, only to never quite climb the mountain his three seniors helped him scale Saturday in front of everyone from New Madison and the surrounding countryside.
This group also got close before, painstakingly so, losing twice in regional finals and once in the regional semis before going unbeaten to reach the regional finals again a week ago.
"This has been a long hard journey for this group and for the Tri-Village Lady Patriots as a whole," Gray said. "We've had a lot of heartbreak over the last 10-12 years.
"They'd be the first to tell you we've had some other teams that could be up here and we let it slip through our fingers. That's been the focus of this group. They really led us to this. It took three years of heartbreak, but it built for this moment."
And what a moment, for Tri-Village (30-0) not only won its first girls title, but in so doing slayed the biggest dragons of its nightmares.
First, Fort Loramie – an opponent that defeated the Patriots' seniors in a 2021 regional final and Gray five times over his career in that same game.
And then in the state semis, Berlin Hiland, the six-time state champion and gold standard of girls hoops in Ohio, and the team that beat Gray and Tri-Village on its only previous trip to the state tournament in 2012.
All that remained was Toledo Christian (23-5), a team Tri-Village had already played and beaten by a comfortable 15-point margin earlier this season.
But if there's one thing Sagester, Richards and Hunt learned from their three previous empty trips to the regionals, nothing would be given them…they'd have to take it.
And so, they did.
Sagester, scoreless in the first quarter, got seven points in the second to go with her six assists by halftime that carried Tri-Village to a 26-19 margin.
She opened the third period with a driving layup and her first two three-pointers, which Richards followed with a triple of her own that sent the lead to 37-24 at 4:44.
Toledo Christian wouldn't wilt, tossing in a pair of triples before Hunt steadied the Patriots with her third layup via beating everyone down court after an Eagles' make.
Sagester added another trey by quarter's end to rebuild a 42-32 lead, but Mackenzie Royal-Davis' three-point play gave Toledo Christian hope entering the final eight minutes.
"Their response when we got up 13 was outstanding," Gray said. "It was a championship response, which you expect in a game like this. But our kids have been really resilient all year. Their response when things have not gone our way has been really good. There was never a moment where doubt seeped into our minds."
Still, it got tense when Toledo Christian used a 7-0 rally after Kynnedi Hager's two free throws to pull within 44-42 with 6:08 left.
Hager also came up big nearly four minutes later, tracking a rebound that bounced free from the lane to midcourt, finding Sagester, who then found Hunt in the low post for a three-point play.
"I know that I can use my advantage in the post," Hunt said. "If I'm open, I'm going to take it to the hole. It went in and then I made the free throw, which was exciting."
And much needed, for now the Patriots led by five with a chance for more after a Toledo Christian misfire.
Richards didn't waste the chance, finding space in the left corner and draining a triple to build a 50-42 margin.
"I thought it was good when I let it go," said Richards, who went 3-for-3 from deep. "I don't say that often, because I'm not that confident of a shooter. I just felt good this game."
Afterward, it felt even better, the culmination of a four-year quest realized.
Sure, the finality of it stung a little amid the celebration, but having known the agony of falling short three previous times in their careers, Sagester, Richards and Hunt got to live the reality of what had only previously been a dream.
Their fingerprints were all over the championship trophy, with Richards nine points and Hunt's 11 combining to match Sagester's game-high 20.
Hunt also had six rebounds, four blocks and four assists.
Junior Bella Black grabbed all 10 of her boards at the defensive end, while Hager contributed eight huge points in the first half, 10 for the game and four rebounds.
But for the perfect ending within the perfect ending, the spotlight fell on Sagester, the four-year starter, the coach's kid, since her father, Josh, guides the Patriots' boys team and had the only state title in the family until Saturday.
Because he's Tri-Village Schools' superintendent, Josh Sagester had the honor of presenting the championship awards to the Patriots' players, and the first one's named announced was his daughter's.
"I told him, he might have to scoot his trophy over at the school now to make room for my trophy," Rylee said.
Her two one-and-one free throws with 54.2 seconds left proved to be the winning points, and they also put her over the 2,000-point mark for her career.
Besides that, Sagester's three three-pointers brought her Ohio career girls record total to an even 400 as she heads for a career in Division I hoops.
All that is nice, of course, but her overwhelming takeaway was of what she, Richards and Hunt finally finished in Hollywood fashion.
"It's indescribable, the things we've been able to accomplish," Sagester said. "Individually, all three of us have had amazing careers. To be able to share some of these accomplishments with two of my best friends, I couldn't have written the story better."