Ohio State-bound Mr. Basketball finalist Devin Royal scored 28 points to surpass Jae'Sean Tate as Pickerington Central's all-time leading scorer, but the Tigers' half-court defense also played a big role in advancing to the regional title game.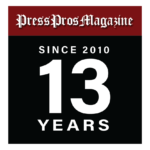 Columbus, OH – Except for one glaring issue that certainly will be addressed at practice over the next two days, Pickerington Central had the look of a basketball team Thursday that has been there and done that many times before.
One would expect that type of composure, court smarts, savvy and coachability from a unit coming off a state championship.
"For the most part, I'm getting a good vibe about this team," Tigers coach Eric Krueger said. "The guys are focused and locked in and doing the things we ask of them. I'd say collectively, we played a solid game but toward the end we had to grind it out, grit it out.
"It was a survive-and-advance type of game and we know how to do that. That's why we play such a tough schedule."
While Ohio State-bound senior forward Devin Royal stole the show with a performance befitting a Mr. Basketball finalist, it was Central's tenacity and discipline on the defensive end that ultimately paved the way for a 59-51 victory over Westerville South in a Division I regional semifinal at Ohio Dominican. A crowd of 1,874 watched the contest.
Seventh-ranked in the final Associated Press media poll, Central (23-5) will face No. 4 Olentangy Orange (24-3) for the regional title at 3 p.m. Saturday at Ohio University's Convocation Center. The tipoff was switched late Thursday night to accommodate Central fans who may want to travel to Dayton to watch the girls team potentially play in a state title game at 8:30.
In stark contrast to Saturday's district title game when the Tigers pressed and trapped Hilliard Bradley into submission, Central played good, hard, old-fashioned half-court defense in keeping South's deadly perimeter shooters at bay.
"I thought we did a really good job defensively, making it difficult on them to get into a rhythm," Krueger said. "We really like their guards. We were trying to get them off the three-point line and not let them get into their comfort zone.
"They did start playing better during their comeback, but I'll tell you, it takes a lot of energy to play defensive like that for 32 minutes."
Rarely getting open clean looks, South shot just 32 percent from the field and 20 percent (5-of-20) from three-point range.
"We came in wanting to make them drive more than shoot," Royal said. "We knew they could hit threes in bunches."
Westerville South veteran coach Ed Calo conceded that his team was never really in its normal flow against Central.
"They did a nice job early in the game," Calo said. "We didn't have a real good flow. We may have been a little shellshocked. Maybe (the Tigers) did things they deserve credit for. We could have made more shots, but we couldn't have played any harder. We've got a tough group of kids that always fight to the end."
Central came out like gangbusters, jumping to an 11-3 lead and pushing the pad to 16 in the second quarter. An 8-0 closing run by South cut the halftime deficit to 26-18.
The Tigers answered with a 10-0 run of their own and led by as many as 18 twice in the third quarter.
Little by little, South fought back to make a game of it. Successive three-point plays on acrobatic scoop shots by Jadi Cunningham whittled the margin to 53-50 with 1:10 remaining.
Three Wildcats fouled out during the late surge and Central made just enough defensive stops and rebounds to hang on for the win.
Royal finished with 28 points, eight rebounds and two blocked shots. He went 9 of 15 from the field and 8 of 10 at the free throw line. His teammates, however, combined to go 7 for 18 at the stripe, giving South ample opportunity to come back.
Along the way, Royal passed Jae'Sean Tate to become the program's all-time leading scorer. Tate, who plays for the Houston Rockets, came in with 1,461 points. Royal now sits at 1,475. He posed in the parking lot afterwards with friends and family and holding a sign commemorating the feat.
"He and I have been texting each other the past few days," Royal said. "I let him know I got the record. I don't want to say the word he responded with. At the end of the day, It's all about winning championships, though, and he's one of our biggest supporters."
Juwan Turner added 10 points, three assists and some outstanding defense for Central, which shot 57.1 percent from the field and owned a 33-25 rebounding advantage. All seven players made significant contributions in some form.
Cunningham scored 16 points and JuJuan Ray 14 to pace South (21-6), which surpassed expectations after taking third place in its conference and being seeded ninth entering the district tournament.