Coming off an impressive showing in Texas, the Buckeyes are in Bakersfield this weekend hoping to build on the confidence earned from wins over Mississippi State and Oklahoma.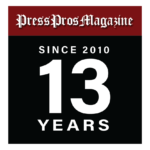 From an email received after wins over Mississippi State and Oklahoma in Frisco, Texas last weekend, a reader asked, "Were the Buckeyes that good, or was it just a good day?"
Great question. Tremendous question, because it lends itself to all kinds of consideration as to the talent and makeup of this college baseball team.
Another question received: "Are those two wins the most impressive by any Big Ten team this spring, so far?"
Another great question, because it allows for imagination, something this program has lacked in the past. And the realistic answer is…that no other Big Ten team has a pair of wins over teams this spring that have either won the NCAA title or finished second in the past three seasons. And part two of that answer must be…that few programs have a better record of consistency than Mississippi State and Oklahoma, what Bill Mosiello calls "sustainability".
But realistically,  the Buckeyes 'did' have a good day – a pair of them – with that 8-3 Friday win over Mississippi state, followed up by their Sunday 12-9 thriller over Oklahoma. But don't lose sight. They packed a stinker in between when they got run-ruled on Saturday (16-1) by California, a reminder of what can happen when you don't pitch.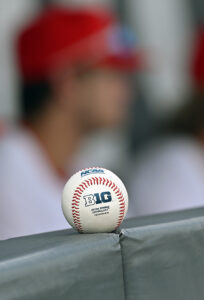 But when they boarded the plane for Bakersfield yesterday they had to be mindful of this. What they showed in those two Frisco wins is what it is – the ability to pitch, hit, catch and throw, and persevere through some adversity.
Pitch? You can't do it better than junior Isaiah Coupet did it on Friday, despite a rough first inning where Mississippi State had him on the ropes. Perseverance? The way he came back to pitch over the next five innings earned him the win and All-Tournament recognition.
More important, he's given the Buckeyes what they so desperately needed…a chance to beat anyone with their Friday starter.
Hit? You can't do more than what Kade Kern, Matt Graveline, Tyler Pettorini, Nick Erwin, Marcus Ernst, and Mitch Okuley did in the Sunday finale – all with multiple hit games, and hits when they were needed after Oklahoma came back from a six-run deficit.
Catch and throw? The defense isn't perfect, admittedly. Mosiello would like for it to be, but admitted Sunday, "I'm going to have to accept it, and get on to the next pitch.  I've got to get over things not going perfect."
The point is, they're making enough good plays to give themselves a chance to win. And then having that chance, they've done enough in other areas to put the pressure on the other team to match. Sometimes it's enough, and sometimes it isn't. Hence, the 5-6 record.
All that said, you can't discount those two weekend wins, or even question. Nor, can you rest on them.
Against a schedule of Bakersfield, Marshall, Dayton, Wright State, and Toledo over the next two weeks, they have a chance to build on that short sample of confidence against a pair of recent champions and get themselves in a winning frame of mind come March 24, and the Big Ten opener with Indiana.
The Mosiello 'whatever it is' has been just that. Whatever it is.
In truth, I think it's just a matter of expectation. The man's been where baseball matters more and he's brought that attitude to Columbus. If you want to be a Buckeye, and if you want to play, these are my expectations – the expectations of the NCAA elite if you want to be one of them. Nothing wrong with that.
What does have to change, however, is someone to throw strikes dependably out of the bullpen. And good strikes, at that, at the back end.  Veteran Noah Jenkins has been lights out, while freshman Landon Beidelschies has flickered from time to time. That's expected when so much is asked from someone that young. But the talent 'is' there. The desire 'is' there to succeed. And the work 'is' there. So it's just a matter of time.
In the meantime, if they can win 8 of 12 over the next twelve games it puts them at 13-10 going into Indiana. But that's only record. A 13-10 (.600 baseball) state of mind is more important. To borrow on Mosiello's words, there's little perfection in baseball to begin with, so there are going to be losses.
The trick is…having the confidence to put the pressure of not losing on the other team. That's the beauty of Mississippi State and Oklahoma. They really thought they were going to come back and win those two games;  and couldn't believe it when they didn't.
The beauty of the Buckeyes was that they were good enough to prove…they believed they would.
Can they keep doing it?  Keep reading.