Tri-Village settled an old score, defeating Berlin Hiland in the Division IV state semifinals to avenge a loss to the Hawks from the 2012 state tournament and climb within a victory of the first girls state basketball championship in school history.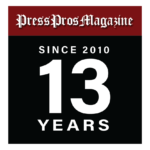 Dayton, OH – Berlin Hiland's plan for the Division IV girls state tournament semifinals made perfect sense, but then all plans do when first devised.
By now, though, everyone with that same plan should perhaps glean something from a quick glance at Tri-Village's resume.
Notice that zero over on the right side of their ledger?
It's there because the strategy of focusing solely on senior Rylee Sagester, the runner-up for Ms. Basketball, just doesn't work.
Or hasn't yet.
Perhaps it will Saturday at 2 p.m. when Toledo Christian (23-4) takes on Tri-Village (29-0) for the Division IV championship, but the Patriots' 51-34 victory on Thursday night testifies to the risk Hiland ran without reward.
Sure, Sagester led the way with 22 points, 16 of which came in the first half when Tri-Village sped to a 33-22 lead, but she scored only six thereafter and the Patriots expanded their margin with a robust supporting cast doing what it's done all season.
"I've been watching these kids play together for years and I've seen that regularly," Tri-Village coach Brad Gray said. "It makes me laugh when teams play a box-and-one. I chuckle about it.
"We'll be up 30 and and teams are still in it because they want to take (Sagester) away. We have so many other players who are really good players."
That balance was on full display in the third quarter when Tri-Village (29-0) iced its advance to the first girls state championship game in school history.
Senior Tori Richards countered a Hiland basket to start the second half with her second three-point field goal of the night.
Sagester's layup sent the lead to 14, and then junior Bella Black took her turn, scoring twice to beat back a mini Hawks' rally that closed the defict to eight points.
Senior Morgan Hunt's steal near the midcourt line, and subsequent assist to Richards on a runout layup, rebuilt a 12-point margin, which freshman  Sydnee DeLong increased with a shot in close before the quarter ended.
"We felt like their other players were good players, but we didn't want to lose to Rylee," Hiland coach Brady Schlabach said. "That was definitely our focus. We were going to go down aboard that ship, but their role players stepped up and made some big-time shots."
Hunt had seven points, five rebounds, seven assists, two rebounds and two steals.
Richards had eight points, two blocks and only one turnover, seamlessly taking over much of the ballhandling with Hiland hounding Sagester everywhere she went.
Black scored seven points to go with eight rebounds, while DeLong – just a freshman and the Patriots' fifth starter – scored five points and contributed three steals.
Another freshman, 6-3 Kynnedi Hager, came off the bench to score once, while breathing new life into four possessions with offensive rebounds, grabbing seven boards overall.
"When Rylee gets face-guarded, Brad harps on us other kids to step up and take shots," Richards said. "I just took the shots when I was open and I guess I got lucky."
It's not luck, because Richards and the others around Sagester have been doing it all season, finding a way when opponents have mined every junk coverage imaginable to try to slow down the Patriots' sharpshooter.
We've seen a lot of box-and-one," Gray said. "We've seen a lot of faceguarding. We've seen some triangle-and-two with both on her. So we've seen some interesting things this year.
"Our kids do a great job, and the great thing is, Rylee is extremely unselfish. As a player over the last four years. She's really grown in how she's handled that. She would tell you it used to frustrate her. She's become very trusting of her teammates and she should be.
"She has really good teammates around her that can make plays, and when teams guard her like that, we need them to make some plays. So they can eventually loosen up on her and allow her to do what she does."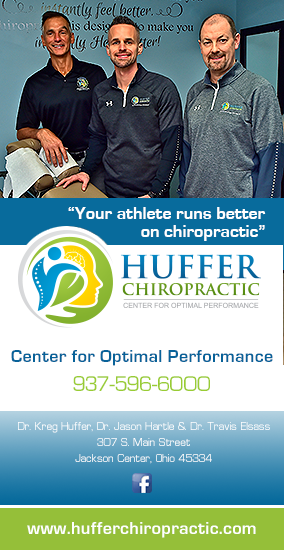 It was clear early that Hiland intended to shadow Sagester to all corners of UD Arena, so she cut down the lane and got her team on the board with an opening layup.
Even with Hiland's determined Kate Kaufman in Sagester's jersey, she found enough freedom to step back and fire an on-target three-point attempt at 3:19 of the first quarter.
Richards followed with a triple of her own, and the Patriots were off and running.
Hunt scored twice before the quarter ended, after which Sagester continued the momentum with another step-back triple at 6:32 of the second.
DeLong bagged a corner trey at 4:25, then Hunt got three points the old-fashioned way off a low-post score and accompanying free throw.
Now in front 27-17, and with other Patriots finally commanding some of Hiland's attention, Sagester got two more looks before the quarter ended and dropped both to the delight of a robust Tri-Village rooting section.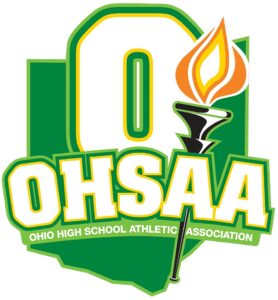 "It definitely felt a little different than shooting at home," said Sagester, who made 4-of-5 threes in the first half and shot 9-of-13 overall. "I guess they just decided to go in today."
Now Tri-Village gets Toledo Christian, a 57-29 winner over New Middletown Springfield in the other semifinal, and an opponent the Patriots handled, 50-35, earlier in the season, ironically at the Classic in the Country on Hiland's home floor.
"That was a long time ago," Gray said. "That was two months ago. We probably didn't get their best performance that day. They're going to come in spirited. We have to throw that game out and not come in overconfident, and we won't. Our kids are going to be really focused on the task at hand."