The University of Dayton Flyers seemingly had a secure victory in hand, an eight-point lead over Saint Joseph's with 61 seconds to play in the Atlantic 10 Conference tournament. But the Hawks scored five quick points and drew to within three  with 39.4 seconds left before the Flyers held them off for a 60-54 victory to send them into Saturday's semifinals.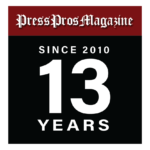 Brooklyn, N.Y. —That large gust of wind emanating from Brooklyn at 7:05 Thursday was a collective gasp of relief from the University of Dayton Flyer Faithful seated in Barclays Center.
It was Survival of the Fittest for Dayton in the quarterfinals of the Atlantic 10 conference tournament against Saint Joseph's.
The Flyers survived, 60-54, but nearly gift-wrapped the victory and sent it to the Saint Joseph's bench.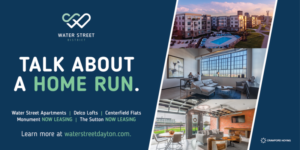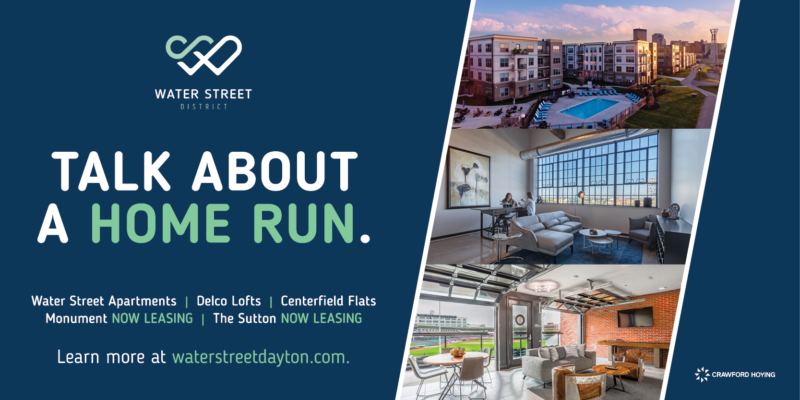 As UD radio broadcaster Larry Hansgen put it, "It wasn't pretty, but it was gritty." And most of the grit was provided by Toumani Camara with 17 points, a career-best 18 rebounds and some lock jaw defense.
And while he was at it, he hit 3 of 4 three-point shots, had four steals and three assists.
Why the gasps?
Koby Brea hit a base-line shot with 1:02 left to provide the Flyers with a 57-49 lead. . .just 62 seconds from victory.
Then Helter-Skelter broke out and in the flick of the wrist Saint Joseph's was within three, 57-54.
After back-to-back timeouts called by Saint Joseph's coach Billy Lange, Erik Reynolds splashed a three. The Hawks employed a full-court press and stole the inbounds pass and Reynolds scored again.
It was 57-54, just like that, with 39.4 seconds left. It was UD coach Anthony Grant's turn to call back-to-back timeouts.
With :15.3 seconds left, a wild skirmish erupted near mid-court and a held ball was called. Fortunately for the Flyers, the possession arrow was in their favor and they kept the ball.
But there was the matter of getting the ball inbounds. Saint Joseph's deflected the first inbounds pass out of bounds. Still UD's ball.
UD finally succeeded passing the ball into play and Mustapha Amzil was fouled with 12.3 seconds left. He drilled both for a 59-54 lead.
Reynolds missed a three and Camara grabbed his 18th rebound and was fouled. He made one of two with 5.4 seconds left, clinching the 60-54 win against a team the Flyers beat by 20 in UD Arena in January.
Reynolds scored 34 Wednesday in his team's win over George Washington. Against Dayton he was the Hawks' only double-figure scorer with 19, but he was 7 for 19, 4 of 15 from three.
It was the usual one-two punch of Camara and DeRon Holmes II that saved the day. Holmes also scored 17 and contributed nine rebounds and four blocked shots.
Holmes was playing with an edge, with a chip on his shoulder the size of Noah's Ark after VCU's Ace Baldwin was named the A-10's Player of the Year instead of him.
Camara believes the A-10 coaches blundered when they named Baldwin over Holmes. He believes Holmes is head and shoulders above Baldwin, and not because Holmes is 6-10 and Baldwin is 6-1.
"In my opinion, Deuce (Holmes) is the best player in the league," said Camara. "And knowing him, he's going to take this personally and he's going to bring all his energy to the tournament. I think it actually benefits us."
Holmes responded admirably, but on this night it was Camara who played like the Player of the Year. . .or at least Player of the Night.
Of Camara, Grant said, "That's what he does. He has done it for us all year. I've said it all year that he is one of the most versatile defenders in the country. For him to do what he did defensively, guard the point guard, the two guard, the power forward, the center. . .and dominated the glass the way he did was just outstanding."
Grant neglected to mention that Camara was at the top when the Flyers utilized a 1-3-1 zone defense.

As it is forever true, defense won this one for the Flyers because offensively it appeared both teams were playing with a square basketball.
UD shot only 35.7% (20-56) and 29.2% on three-pointers (7-24). Saint Joseph's, though, was worse — 33.3% (19-57) and 22.6% on three-pointers (10-36).
"We made it interesting," said Grant. "Defensively, our team really turned it up in the second half. Offensively, we were able to make enough plays down the stretch. But we left a lot of things on the table that made it a lot closer than it should have been."
The Flyers kept constructing sizable leads, but the 16-17 Hawks wouldn't go away until UD finally sent them back home to Hawk Hill.
The Flyers trailed, 16-11 with nine minutes left in the first half and were 0 for 9 from three. Then the most unlikeliest face on the roster turned on the team's ignition switch.
With both Kobe Elvis and Mike Sharavjamts out with injuries, the Flyers were short on guards. Grant inserted walk-on Brady Uhl midway through the half.
He immediately hit a three and it was like getting the first olive out of the jar. The rest came tumbling out.
Uhl's three unleashed a 14-0 run. Camara hit a three, Azmil hit a three, Camara hit another three and suddenly the Flyers were on top 27-18.
Point guard Malachi Smith, who scored 11 points, recognized what Uhl did.
"Throughout the year, we knew Brady, we trusted him. That three he hit kinda started us going," said Smith. "That was the first three we hit. That was big for us, got us going, set the tone. I told him after the game that was a big shot, that kinda saved us."
Saint Joseph's went seven minutes without a field goal, but scored the last five points of the half, including a three shot from the base of the Brooklyn Bridge by Cameron Brown to cut UD's halftime lead to 28-23.
UD open the second half on a 7-0 run, including a dunk by Holmes as the Flyers sprinted to a 34-23 lead.
Saint Joseph's was like an all-day rain. . .it just wouldn't go away. They crept to within 53-49 with 2 1/2 minutes left. Holmes dunked again with 1:41 left to give him 84 dunks this season, clinching the NCAA Division I dunk title.
And it gave the Flyers a 55-49 lead with 1:41 left. When Brea hit his mid-range jumper to make it 57-49 with 1:02 left, it appeared the Flyerw had tied the string atop the victory bag.
That's when Helter-Skelter began and the Flyers won, with their tongues hanging out. UD gets a day of rest before meeting Fordham Saturday afternoon in the semifinals. Fordham disposed of La Salle in the quarterfinals.