Their best season in years came to an end Wednesday night as the rims shrunk, and the considerable size and pressure from the best Preble Shawnee team in three decades sent Miami East packing from the tournament.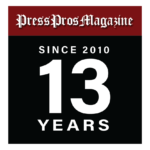 Kettering, OH – If your idea of fun is reading about two teams shooting 25% in a high stakes basketball game…read on.
If your interest is piqued as to why, we'll list them in no particular order.
When you get tired of all the excuses for why modern basketball is fast becoming devoid of skill and as interesting to watch as a bull crashing through a china shop…feel free to click out of the page.
But, there has to be some reason as to why two marvelous teams like the Preble Shawnee Arrows (23-3) and the Miami East Vikings (24-3) shot a combined 24 for 88 Wednesday…and oh yes, the Arrows were the ones who advanced to the Division III regional final on Saturday with a 50-40 win.
"We didn't shoot the ball well,"  said Miami East coach Justin Roeth, afterwards.  An understatement.
"We didn't make plays when we needed to.  We had a great scouting report and we felt like we were really well prepared……and before we left the locker room we talked about the need to make plays and high percentage shots.  But we just didn't do that tonight."
Early on, on the Vikings first possession, senior guard Wes Enis proved that there's no such thing as an omen in basketball;  because he pulled up in transition and jammed down a three-pointer from the corner to give the Vikings a 3-0 lead on the game's first shot.  Some omen!   They would end up shooting 2 of 10 from behind the arc for the half – 5 of 21 for the game.
But in a game that was so physically rough as to negate any kind of flow, whatsoever, neither team shot well, the irony being that these were two teams with shooters…principally Enis (22.2 pts) and Jacob Roeth (18.2 pts) for East, and Mason Shrout for Preble, who led the WOAC this season averaging 23.5 points per game.
It was rough, and the officials let 'em play.  Preble had the size advantage, with 6'5″ Shrout and 6'8″ post man Logan Hawley.  And any time that East got to the paint Hawley was there to protect the rim.  Hence, it became a game of jump shots and transition baskets off turnovers.  And, combined there were only 20 turnovers for the game.  So it was jump shots or nothing for East, while Preble Shawnee banged away inside with the Vikings having no physical answer for Shrout and Hawley.
But there were other factors that contributed to the Vikings demise.
Preble was the more physical of the two teams, size and attitude.
Shots, of course, just didn't fall.  Wes Enis was just 3 of 16 from the floor.  Jacob Roeth was 2 for 8.
Help defense was late, or not at all too often in the first half, when Shawnee got the ball inside to Hawley or Shrout.  By halftime they had crept out to a 24-15 lead.
Frustration set in.  East lost its composure in the first half – Enis assessed a technical when he apparently got tired of being knocked down on three-point attempts without benefit of a call.
"We got into some foul issues,"  said Roeth.  "And I thought that swayed the game a little bit…we had to play different than we wanted to.  And at halftime we talked about not reacting to calls, and I think that helped us calm down and play better in the second half."
And indeed they did.  East jumped out to go on an 8-1 run to start the third quarter – running the floor, getting easier looks at the rim in transition, and converting 6 of 8 free throws in the second half.  When East's Bryce Haught scored at 5:40 of the quarter they cut the Shawnee lead to 31-30, but never got over the hump.
"I thought we were right there,"  said Roeth.  "Not necessarily that we were going to get it, but that we were where we needed to be to have a chance."
They outscored Shawnee 11-7 in the third quarter, but still trailed 31-26 by the end of the quarter.
But the fouls began to add up as they started the fourth quarter;  and Preble Shawnee turned to its size inside, Logan Hawley scoring over whoever East sent to challenge.  And Shrout, who had just 4 points for the entire first half, began to find the range, hitting a critical three-pointer to further frustrate East's attempt to tie and go ahead.
"That three-pointer was huge,"  added Roeth.  "But again…we didn't make shots tonight, and you can't win if you don't make shots.  And, we didn't shoot enough free throws to offset that."
The Vikings ended up shooting 11 of 17 from the line, for 64.7%.
The game crept to its conclusion with East still chasing that 8, 9, and 10-point deficit.  Shrout would eventually finish with 15 points;  while Hawley led all scorers for the game with 18.  No one else for Shawnee would score more than 6 – Isaac Blankenship and Case Roell each had 6, as the Arrows as a team shot 27.8%.
For East, their magical season ended with that empty feeling in basketball that comes when you know you didn't play like you wanted to play, let alone playing your best.  Wes Enis and Jacob Roeth, who averaged 22 and 18 points, respectively, for the year, finished with 12 and 8.  Connor Apple had 6, Bryce Haught finished with 5, Devon Abshire had 4, and Camren Monnin had 3.  But as a team, they managed just 26.7% from the floor.
Frustrating, disappointing…for a team that at one point in January held the #1 ranking in Ohio Division III basketball.
"They were a good team,"  said Shawnee's Shrout, outside his locker room after the game.  "If we played them ten times we might win six or seven, but they were well-coached and they played hard."
Shawnee, which is enjoying its best basketball in three decades, will now advance to Saturday's championship game at Trent to face Harvest Prep, who blew out Tri-Village in the evening's first semi-final matchup.
Roeth and the Vikings spent a long time in the locker room, afterwards, and when he finally did emerge he smiled and apologized for the inconvenience.  There is no one classier, or more respectful of the other obligatory duties that come with coaching.
"We survived some moments this season when we didn't put enough points on the board,"  said Roeth, as he prepared to leave the building for home.  "But we didn't survive tonight.  We just didn't get to the foul line enough to offset our inability to make shots."
But did they get there enough, given the physical nature – roughness – of the game?
"I'm not one to complain about officials,"  he said, choosing his words carefully.  "But it was extremely physical, and physical from the get-go.  We knew that it would be, and maybe a little chippy.  The game is definitely different now, in a lot of ways, and I like the physical play.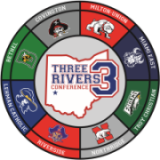 "But the problem is the officiating in your league is predictable, and when you start tournament play with officials from other parts of the state, who work Division I and II where it's more physical, then it becomes inconsistent with what you're used to.  And that's the problem I have…when you're used to playing Division III and IV."
They've always loved their basketball at Miami East, through all those years with Dale Garman, Allen Mack, and Dave Zeller – one state title (1996) and one runner-up (2001).  And they were still loving it as their team left the arena Wednesday to board the bus for home.  They've lived through disappointing nights and poor shooting before, always anticipating another season, another team……
Another year with Wes Enis and Jacob Roeth.
They'll be back, you know.