It wasn't easy, nor did Russia expect its regional semifinal vs. Troy Christian to be, but the Raiders hung tough down the stretch to creep within one game of advancing to the state semifinals.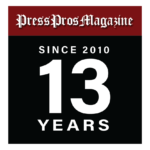 Kettering, OH – Spencer Cordonnier knew what was coming, but he wasn't sure his Russia Raiders did, so he put it bluntly enough this week that none of them could miss the message.
Matched in the Division IV regional semifinals Tuesday at Trent Arena, against Troy Christian, an opponent it throttled by a 72-46 margin in mid-December, Cordonnier advised his players to store the remnants of that walkover in a very specific place.
"I told our guys they might as well take that 26-point win on Dec. 17 and throw it in the trash," Cordonnier said after surviving the rematch, 41-33. "I guaranteed them that. I knew it wasn't going to be that easy."
And it wasn't, even though Russia jumped to a 10-point lead after one quarter and still owned that margin two minutes into the third quarter before Troy Christian made a prophet of the Raiders' interim head coach.
Only some stalwart defensive work down the stretch and clutch baskets from Hayden Quinter and Braylon Cordonnier in the final minutes allowed Russia (24-3) to advance to a 7 p.m. regional final vs. Jackson Center (25-1) on Friday.
Russia and Jackson Center split their season series, with each winning at home, to share the Shelby County League title.
Troy Christian finishes 23-4 following its first loss after 18 consecutive victories.
"I'm very pleased with the way our kids played," Troy Christian coach Ray Zawadzki said. "They were very committed to making it a better, more competitive game."
Had a three-point attempt from Parker Penrod fallen with 2:49 left in the third, the Eagles would have forged a 27-27 tie and put even more pressure on Russia than the already-bothersome burdened they'd applied.
But Penrod's shot rode long off the rim, back to teammate Christian Brusman, and after another Penrod miss and Troy Christian rebound, Cordonnier pulled his defense back, content to let the status quo prevail entering the final eight minutes.
"We were up three, and we weren't playing very well," Cordonnier said. "We were leading. I told my coaches, 'What's the difference if we're up three or if we're up five."
The other possibility, of course, is that Troy Christian could have tied things. But when Kyle Sebor's three-pointer from the left corner missed at the third-quarter buzzer, Russia still had control it would flirt with surrendering, without ever doing so.
Alex Free scored inside to get Troy Christian within one on the Eagles' first possession of the final quarter, but they then broke down defensively and allowed Quinter's put-back of his own miss at the other end.
The Raiders had done the same blue-collar work on the offensive glass at the end of the half, getting Braylon Cordonnier's 15-footer as the buzzer sounded after missing in the lane and having the ball squirt to the right corner.
This time, Quinter's basket built the lead to three, enough to offset another Free conversion that drew Troy Christian within 29-28.
The Eagles wouldn't score again until Quinter nudged Russia's lead to 33-28 with a pair of hoops in the lane, the second of which came off a creative inbounds pass that set him up for a five-footer.
Braylon Cordonnier's two free throws at 1:46 and conversion of the one-and-one at the minute mark moved the margin to 37-30, all but clinching the outcome on a night Russia made it very hard for Troy Christian to score.
That traced to the defensive job the Raiders did on Eagles leading scorer Parker Penrod, shadowed all night by a rotation of Brayden Monnin, Zane Shappie and Benjamin York.
"We like to put length on those kinds of players," Spencer Cordonnier said. "The reason we do that is because it makes it hard to shoot over the top."
Penrod seldom found space, other than on the one key triple he had on line, but just a bit long, and finished with just four points on 2-of-10 shooting.
"That's a tremendous job," a surprised Quinter said of the defensive coverage on Penrod. "I didn't know he had only four points."
Quinter had 17 and Braylon Cordonnier 15 for Russia, which now gets the rubber match with Jackson Center, a 54-45 winner over Patriot Prep in the first semifinal.
"Sometimes you have to grind one out," Spencer Cordonnier said of the close win over Troy Christian. "I told our guys after, 'You had to grind one out tonight. You're going to get the meat-grinder on Friday night."