Senior point guard Jordan Edwards amassed game-high total of 18 points, 10 rebounds and five assists for Olentangy Orange, which shot out to a 16-2 lead and was never threatened in an impressive win over Newark.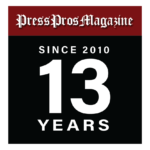 Columbus, OH – It would be arrogant, foolish and maybe even a little superstitious for a coach to declare that his team played a perfect basketball game, and Anthony Calo wasn't about to bite on that chum.
But finding fault with Olentangy Orange's performance Wednesday in a 64-38 smackdown of Newark in a Division I regional semifinal at Ohio Dominican University's Alumni Hall would require a high-powered microscope and some serious nit-picking.
"I could never give (the performance) a 10 but it was pretty darned good for a regional semifinal against a well-coached opponent we played tonight," Calo said. "We knew defensively we had an advantage with our size, length and athleticism. But, still, you have to execute, and in a high-pressure game like this, things can turn in any direction."
Orange came out blazing, jumping to an 8-0 lead midway through the period and expanding it to 16-2 just 90 seconds later. Tightly defended in the halfcourt all night long, Newark started with four empty possessions and fell into a hole too deep to climb from. Wildcats coach Jeff Quackenbush called two timeouts in the first 5:13 in hopes of withstanding the onslaught.
"Our goal before the game was to get stops and run … get stops and run," senior point guard Jordan Edwards said. "We had tons of respect for Newark but, honestly, I thought we might be a little more physical than them. Newark usually is a team that punches back, but tonight we just had too much for them to deal with."
Edwards, a 6-foot-3, 215-pound senior point guard, was a handful to defend, using his strong lower body, court vision and open-floor ability to get to the rim with ease. And it helps to have four starting teammates with diverse skill sets between 6-3 and 6-5 flanking him.
Newark opened the second half strong, drawing three offensive fouls in four possessions and cut the deficit to 31-22. But the Pioneers answered with a 12-2 run and coasted to an unexpectedly easy win. Orange won at Newark earlier in the season 50-45.
"I rolled up my (play) sheet and put it in my pocket in the third quarter, and that doesn't happen very often," Calo said with a smile. "We were really in a flow. I'm thinking that I don't need to micromanage this. I've got really good players with a lot of experience on the floor, and they know exactly what they need to do."
Edwards racked up game-high totals of 18 points, 10 rebounds and five assists to pace fourth-ranked Orange (24-3), which will face the winner of Thursday's semifinal between defending state champion Pickerington Central (22-5) and Westerville South (21-5) for the regional title at 7 p.m. Saturday at Ohio University's Convocation Center.
As even the most casual fan in Central Ohio knows, Westerville South is coached by Calo's coaching mentor and father, legendary Ed Calo. Father leads son, 5-3, in the series.
"Everyone's asking me who I want to play and who I don't want to play," Anthony Calo said. "I'm just happy to play anyone."
Elias Lewis contributed 14 points and Devin Brown added 11 points and six rebounds in a sixth-man role.
Orange went 26-of-40 (65 percent) from the field and outrebounded Newark, 26-10. The Pioneers scored an astounding 48 points in the paint.
"Our goal is always to get everybody involved and we accomplished that today," said Edwards, an Ashland signee.
Lewis, who is still pondering college offers, said the Pioneers players studied Newark closely during its upset of second-seeded Olentangy Liberty in a district championship game Saturday.
"They made a lot of second-chance baskets, so we really thought they key for us was limiting them to one shot and being as physical as we can with them on both ends of the floor," he said. "We tried to get some of their better defensive players in foul trouble. Our defense can be really, really good when we want to be. Our guys are willing and commit to playing defense."
Senior point guard Grant Burkholder capped a brilliant career by scoring 20 points to lead Newark (20-8), which – given its physical limitations – was never expected to win a 27th district title and advance this far.
"We knew if we got down a bunch, it would be difficult for us to come back," Quackenbush said. "We like to change defenses a lot, but when we get down that much, we have to chase and they're extremely hard to guard. We really struggle around the basket, and they've got big, strong, athletic kids who can get to the hole.
"Give Orange a whole lot of credit. They played really, really well. They've got seven seniors and we're playing a freshman, three sophomores and two seniors. It showed out there tonight."