Tri-Village started well, but the burden of bearing up under Harvest Prep's oppressive pressure proved too difficult in the Division III regional semifinals.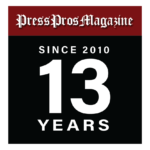 Kettering, OH – The phenomenon that doomed Tri-Village to a frustrating exit from the Division III regional semifinals is one best reserved for vacation trips or life-changing experiences.
When those you-have-to-experience-it-to-fully-grasp-it moments come, say, gazing into the expansive beauty of the Grand Canyon or marveling at the miracle of life upon the birth of a child, it's one thing.
When it's the unrelenting weight of stifling defensive pressure no scouting report or film session can adequately simulate, it's another.
Harvest Prep's fast hands and constant intrusion in Tri-Village's passing lanes caused 28 Patriot turnovers, feeding a 28-12 edge in points off turnovers to fuel a 54-45 final. 
"We knew they were going to pressure us," Tri-Village guard Wilson Suggs said. "We had a lot of stuff we felt would work against them. We just couldn't get into it."
Turns out, nothing could have prepared the Patriots (21-6) for how fast, how unforgiving and how impactful Harvest Prep's coverage would be.
"We tried to do a good job in our program preparing our guys with our schedule," Tri-Village coach Josh Sagester said. "We played Dunbar, Belmont, Parkersburg South, Preble Shawnee. Our schedule was pretty daunting, I thought, to put us in position to handle that."
Instead, Harvest Prep showed its hand early, forcing seven turnovers in the first quarter, and kept doing so.
Four of those early errors came on Tri-Village's first seven possessions, something it would get away with in that moment, but not much longer.
After jumping to leads of 7-0 and 12-5, Tri-Village failed to score over the final 1:41 and Harvest Prep got even by the end of the period.
"We just didn't deal with it well," Patriots center Justin Finkbine said. "We couldn't get it inside because we got going too fast. If we could have taken care of the ball better, maybe things would have been different."
Tri-Village's mistakes were the worst kind, too often committed in the backcourt or out front as Harvest Prep slapped possession away or outright stole it off the dribble.
Three times in the second quarter, such giveaways fed breakaway layups from the Warriors.
Each of those came after Tanner Printz scored only the second basket of the period for the Patriots at 3:29, keeping them within range at 21-16.
But after that, guards Brandon Roddy and Jamarcus Jones converted steals into layups that helped forge a 30-16 halftime advantage.
Harvest Prep finished the half forcing 17 turnovers that led to more than half its points, 16 in all.
"We like to play man-to-man and pressure the ball," Harvest Prep coach David Dennis said. "We feel like we have the talent to do that. If we can keep the other team from running their sets and get some turnovers, that usually puts us in a good position."
It surely did, and the pace clearly took a toll on Tri-Village, which started the fourth quarter with four of its starters on the bench.
"We were just trying to find a rotation," Sagester said. "We were trying to find something that clicked."
Fortunately enough, he did, for with Printz directing things out front and four subs with fresh air in their lungs, the Patriots began getting some transition opportunities that paid dividends.
They closed within 43-30 with seven minutes left, then brought the starters back and used two Suggs' drives to cut Harvest Prep's lead to 50-41 with 2:20 left.
Poor foul shooting would have to help the Patriots further their comeback, and Harvest Prep obliged by missing the front end of three consecutive one-and-ones.
All three times, however, Harvest Prep grabbed the rebound to maintain possession.
"We knew we would have to dribble, pass and defensive rebound," Sagester said. "I thought we did a pretty good job on the boards, but we struggled to dribble and pass.
"…We got a little fatigued, and sometimes when your mind goes, your brain goes. But our kids played really hard, and in the fourth quarter they gave us a little bit of hope. We just needed to defensive rebound some of those missed free throws."
Suggs finished with 15 points and Finkbine had eight, both among a group of Tri-Village seniors that were part of a Division IV state runner-up team last year and a regional semifinalist in Division III this season.
"It was a great season," Sagester said. "Twenty-one wins, a district championship…I don't know if people would say, coming off what we did last year, that we would be able to turn around and do this in a different division. I thought we had the makings to do it because we had seven seniors that were really good leaders for us."