At four weeks and the stiffest non-conference competition in their history, the glass is half full on the baseball Buckeyes at the first check point of the season. They check a lot of boxes. There's just some issues of growth and personal 'essays' that make you hope for more.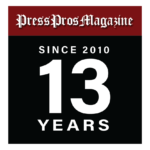 Frisco, TX – Regardless of what they took home with them from Texas, record-wise, the Buckeyes (5-6) will be forced to look at the first three weeks of the season just like anyone else taking classes on campus.
It's mid-term time, the first month, where you cannot escape your ability to answer questions, or the challenges of the test.  With biology, there's going to be some times where you check A, B, or C and hope to get lucky.
The problem with baseball is the personal essay, where you're out there on your own – bases loaded, 3-2 count, and you have to throw a strike…make a statement. The early numbers give us some clarity prior to this weekend's trip to Bakersfield.
Of course, everyone with a personal stake in this 2023 season tends to grade on the curve, for degree of difficulty. But baseball doesn't allow for that. If the game rests on that 3-2 pitch, you have to make it, and you have to execute it such that you win, irregardless; and that's where this baseball team, through three weeks, has at times failed the curve.
At 5-6 you do allow for the fact that those six losses have come against teams who've made a habit of winning.
The maddening part is the consistency with which they've been on the doorstep in five of those six losses…and didn't get the hit, make the play, or the pitch it takes to win.
"We have guys who haven't won a lot in the past," Bill Mosiello reminds frequently. "It's hard to keep confidence in guys who've struggled before. That's always the biggest fight for a coach. You want them to get off to a great start so they won't have memories of what they've done in the past. We're trying to change some things, but they get nervous and revert back to their non-winning ways."
It's also interesting to note that following Sunday's win over Oklahoma in the finale of the Frisco Classic, Mosiello softened his stance on expecting too much, too soon.  "I guess it's not going to be perfect, and I've got to learn to handle that better,"  he said.
That's true, Mo.  But you can't be good – really good – until you learn to do these little things.  You know it, I know it…everyone who knows baseball knows it.
For this much of the test, you can see improvement for the fact of the contribution from new blood – Henry Kaczmar, Josh McAlister and Matt Graveline, who don't have any past memories.
Or talented vets like Kade Kern, Nick Erwin, Cole Andrews and Marcus Ernst, whose talent and experience has begun to emerge through the constant cross-country travel.  Playing constantly on the road is hard. So much for the overture. Give us the opera.
Remember, too, that Trey Lipsey, as talented as anyone in the Big Ten, has not played at all!
Counting the above, there are names in this lineup who've produced enough to win more than five games – to be as much as 7-4 instead of 5-6.
Kaczmar can play shortstop, despite a few errors in eleven games.
McAlister is an athletic upgrade at second base.
Graveline can catch, throw, and is hitting .300 with a limited sample size.
Kern, Erwin, Ernst, and Andrews have all hit .300, with a combined slugging percentage of .500.
Isaiah Coupet has been brilliant as the Friday starter – no one in America has been better, or a more consistent competitor through three weeks.
Gavin Bruni has shown that he's going to be everything they thought he would be when they brought him here…once, you know, he gets over that hump.
We've yet to see enough of Josh Timmerman and George Eisenhardt to draw any conclusion.
But now, the glaring issue of finishing games and flipping past script. If this was a spelling test there's no hesitation: B-U-L-L-P-E-N ! And the reality is cruel. There's only one Jonah Jenkins.
Out of the six principals we've seen so far, Jenkins, a transfer from the University of San Francisco, is the only one you write about without the 'necessity' of grading on the curve. At 2-0, and 2.38 (ERA), Jenkins has simply executed the pitches when there is no alternative – 11 strikeouts and 4 walks in 11.1 innings.
Behind him is Nolan Clegg, who gets good marks for his sample size, but Clegg is a work in progress, being a converted outfielder. He's learning this through on-the-job training, and while his best days are still ahead, his worst days, inevitably, are, too.
Blayne Robinson's recent outings have brought his stat line down to respectability – 2.45 ERA, 5 strikeouts and only 2 walks, but in just 3.2 innings.
Beyond those two the combined efforts of Jake Johnson, Landon Beidelschies, Wyatt Loncar, Jaylen Jones, Jacob Gehring and Tim Baird are inescapable – 28 runs in 18 innings, and an ERA north of 10.00, considering all.  An important note:  Beidelschies is a freshman, and has pitched under much duress as the closer, to which Mosiello admits.  He's shown brilliance, and he's shown some inconsistency.  Like Clegg, he's learning through 'OTJ' training.
Yes, it's early; and the curve of inexperience is not limited to one position. But this is the reality of how we've achieved 5-6 instead of 7-4.
The personality of this team seems to be wonderful – that they believe in their talent – that they believe in the doctrines of Mosiello, his experience and track record of developing players that eventually get all A's.
This is, I emphasize, the FIRST mid-term. And I emphasize, too, the test scores of other Big Ten teams – Michigan, Michigan State, Indiana, Maryland, Nebraska…all hovering around .500. They're taking the same classes.
Iowa is 8-1, but with just a couple of notable wins (LSU and Kansas State). Penn State is 6-3, but their schedule could hardly be compared to the '76 Big Red Machine.
The bottom of the league – Northwestern, Rutgers, and Minnesota – is in free-fall.  Once mighty Minnesota is winless, at 0-10.
Final assessment: The Buckeyes have as many notable losses than most of the Big Ten has notable wins.  And they did split with UConn and they beat Mississippi State and Oklahoma.
That said, you can't grade them better than average, a solid B-, with 45 games to go, and some confusing personal essays.
Weekend Notes:
The Buckeyes go to California this week to play Cal State Bakersfield with this knowledge about the 7-5 Roadrunners.
They've hit .253 as a team, with veteran infielder Riley Kasper leading them in batting average at .289;  and they haven't hit for much power.  They have just 2 homes runs over 12 games and a slugging percentage of .342% (25 extra base hits in 363 at bats).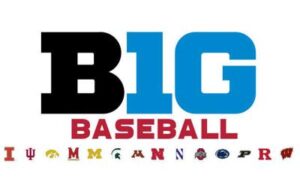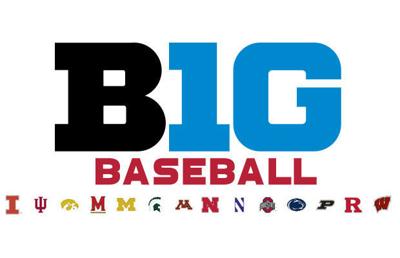 They've pitched respectfully.  Their team earned run average is 4.09, and their three principal starters, Ryan Verdugo (2-1), Matt Comnos (2-1), and Jeter Schuerman (1-), are all sub 4.00 in ERA.
Where the Roadrunners have struggled is with the gloves.  They own 25 errors in 12 games (.940%), compared to the Buckeyes defensive percentage of .960 (12 errors in 11 games).
The Roadrunners are coming off a weekend sweep by Stanford, where they were outscored 39-13.  Their seven wins have some against St. Thomas (Minnesota), St. Marys (California), and Manhattan (New York)