It wasn't clean, or classic.  But for pure guts and grit to persevere the Buckeyes more than proved they belong alongside the best with a 12-9 win over 2022 national runner-up Oklahoma in Sunday's finale of the Frisco Classic.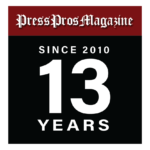 Frisco, TX – Before any of the details of the ups and the downs, and the drama, this quote from Buckeyes coach Bill Mosiello in Sunday's post-game press conference:
"I've got to get my ego out of the way, and who cares how sloppy it is.  I've always been about throwing strikes, and playing defense, and running the bases…and we probably did everything but that today.
"But if the goal is to win games you've got to take every win you can get, and learn from it.  So it's a lot better to learn from wins than it is from losses.  It's not always perfect, and I've got to learn to handle that."
He couldn't have summed up better Sunday's 12-9 win over Oklahoma in the finale of the 2023 Frisco Classic, one of the nation's premier invitational college baseball tournaments.  It was a day where the Buckeyes went from the lowest of lows, to the highest of highs, to the predictable unpredictability of the bullpen, to a freshman who had struggled just 48 hours prior…stepping in to put the past in the past to save the day.
It started out as an anticipated follow-up by starting pitcher Gavin Bruni from his outstanding performance last weekend against Grand Canyon.
It was anything but that.  Bruni struggled with his command from the first pitch of the game, walking the leadoff man, ultimately three in the inning, he hit a man, had a wild pitch, gave up a base hit, and by the time he retired the final out he trailed 3-0 and had thrown 34 pitches.
Coming out for the second, he quickly retired the first two outs on a strikeout and a fly ball, but then walked the next two hitters…and that was the end of his day.  Pitching coach Sean Allen had seen enough and replaced Bruni with the most dependable reliever for the first three weeks, Jonah Jenkins.  Jenkins struck out cleanup man Dakota Harris, who would be voted tournament MVP, for the final out.
"You feel bad for Bruni,"  said Mosiello later.  "We wanted to see him pitch like we saw him pitch last week, and I don't know…maybe the moment was just too big for him today.  He just didn't throw strikes.  But we know what he can be, and we're not giving up on him being that same pitcher."
Jonah Jenkins was superb, pitching 3.2 innings of 2-run, 2-hit baseball, striking out 3 before being taken down with two outs in the sixth, for Blayne Robinson.  In the meantime he became the pitcher of record when the Buckeyes rebounded from the three-run deficit to take the lead in the third.
Against Oklahoma starter Braxton Douthit, Henry Kaczmar led off with a walk, Kern got on with a ground ball error, Hank Thomas walked, and catcher Matt Graveline hammered an RBI single to left.  Tyler Pettorini followed with a double high off the right field wall, Nick Erwin singled, and by the time Douthit could retire Josh McAlister for the final out they had scored five times, on three hits, and led 5-3.
That lead was short-lived as Oklahoma scored a pair off Jenkins in the bottom of the fourth to tie things, 5-5.
But the Buckeyes broke the tie in the top of the fifth with Pettorini's second double, a double by Erwin, a single by McAlister, and a double by Marcus Ernst.  They led 8-5, Douthit was out of the game, and in a play of irony it was Oklahoma's bullpen that ultimately spelled the difference in the game's outcome.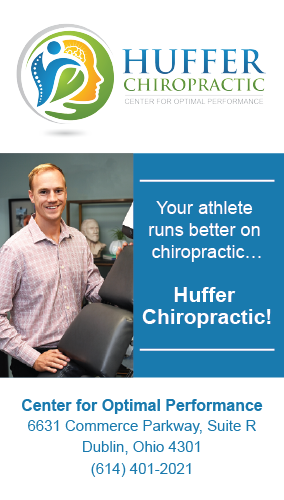 The Buckeyes struck again in the top of the seventh when Mitch Okuley led off with a single, Kaczmar walked, and with two out Oklahoma coach Skip Johnson brought in hard-throwing freshman lefthander Julien Hachem to face Kade Kern.  Kern hit the first fastball strike he saw 430 feet to left center for his second homer of the year, drove in Kaczmar and Okuley, and the Buckeyes suddenly enjoyed a six-run margin, 11-5.  But not for long.
Nolan Clegg, who has been so dependable, quickly gave up two runs in the bottom of the seventh on a pair of singles and a double, and Oklahoma was suddenly within four runs, at 11-7.
The Buckeyes went quietly in the top of the eighth, and Wyatt Loncar came out in the bottom of the inning, hoping to capitalize on his perfect inning against California on Saturday.  He, according to theme, was anything but perfect.
He walked the leadoff man, and you could sense a collective groan from the anticipatory Ohio State following in the stands.  Designated hitter Anthony MacKenzie then singled, and Loncar walked second baseman Jackson Nicklaus to load the bases before striking out Dakota Harris.
Sean Allen made yet another trip to the mound to bring in freshman Landon Beidelschies, who had struggled with command in Friday's win over Mississippi State.
Beidelschies responded by striking out second baseman Jackson Nicklaus…but then gave up an infield single and a hit batsman to allow two of the inherited runners to score, and Oklahoma had closed the margin to 11-9.
Bill Mosiello has continually lauded this group for their competitiveness, and to that end Mitch Okuley led off the top of the ninth inning with a line single to right.  McAlister sacrificed him to second, where he scored on a single by Kaczmar to get one of those runs back…12-9.  Marcus Ernst followed with a line drive to first, which was caught, and Kaczmar was doubled off first for the final out.
To the climactic bottom of the ninth, Mosiello sat on the top of the dugout bench with his arms folded and his legs crossed, in the best tradition of former Orioles manager Earl Weaver.  He might have been roiling on the inside, but refused to show it outwardly, a sign of confidence in freshman Landon Beidelschies.
"We've thrown him in so many tough situations," 'Mo' would admit later.  "But he's the best guy we have for that, and he's going to have to grow through it."
Oklahoma leadoff man Kendall Pettis led off with a base hit to center.  Centerfield John Spikerman then drew a walk to put runners at first and second.  Sean Allen popped out of the dugout to make his final allowed trip to the mound for the game – another show of confidence.
Beidelschies responded again, striking out MacKenzie, and then right fielder Bryce Madron to bring the final out to the plate, tourney MVP Dakota Harris.  Beidelschies could smell the end, it seemed, as he blew a 95 mph fastball past Harris.  He followed that with another swinging strike on the same fastball.  Down two strikes, Harris swung defensively at another fastball and lifted it high over Okuley in right, who caught it for the final out.
A freshman no more, Beidelschies was mobbed by teammates rushing out on the field – from outhouse to the penthouse in a mere 48 hours, he was again as big as the moment required.
"That took a lot of guts,"  said pitching coach Sean Allen.  "But to be in that situation you have to have a short memory and he was able to put Friday behind him.  We believe in him, and he did the job."
Beidelschies earned the save with 1.2 innings of work, allowing no runs on 2 hits, striking out 3 and walking 1.
The Buckeyes won it with 12 runs on 16 hits and committed 3 errors.  Jonah Jenkins was the winning pitcher, now 2-0.
Oklahoma lost it with 9 runs on 9 hits and committed 1 error.  Reliever Carson Atwood took the loss.
'Obviously it's not always going to be pretty,"  Mosiello reiterated in his post-game statements.  "And I'm one of those guys who says the standard is the standard, so I refuse to give in to not becoming really good.
"But I'm going to have to accept it, and get on to the next pitch.  I've got to get over things not going perfect for me, and acting like a baby because I'm so hung up on things being perfect…perfect!  The players handle it better than I do."
The Buckeyes improve to 5-6 for the season before coming home on Monday, practicing Tuesday and Wednesday, and going back on the road Thursday for next weekend's three-game series with Cal State-Bakersfield, who's 7-5 and lost three straight this weekend to Stanford.
They have five days to appreciate what they learned from winning the Frisco Classic, hoisting the champion's belt in a post-game ceremony, and improving from that experience this weekend in Bakersfield.
What they're all learning together…it doesn't have to be perfect.
Game Notes:
The Buckeyes placed three players on the all-tournament team.  Isaiah Coupet was voted the tournament's outstanding starting pitcher.  Kade Kern was voted the tournament's top centerfielder.  And Tyler Pettorini, who had 3 doubles, scored twice, and drove in 2 runs in Sunday's finale, was voted top designated hitter.
As we've predicted since the first of the year, the Buckeyes bats would keep them in a lot of games.  Sunday they collected 16 hits with six players having multi-hit games:  Marcus Ernst (single, double), Kade Kern (single, home run), Matt Graveline (two singles and a double), Tyler Pettorini (three doubles), Nick Erwin (single, double), and Mitchell Okuley (two singles).
Based on his three-hit day in Sunday's win, freshman catcher Matt Graveline is now the team's leading hitter, at .333 (8 for 24).
Marcus Ernst boosted his average back over the .300 mark with a double and single, and stands at .302.
Nick Erwin continues his consistent play at the plate, hitting .308 (12 for 39) after Sunday's two-hit performance.
The Buckeyes set a Frisco Classic record Sunday with six doubles in a single game.  The previous record was 5, set three times, the last being Oklahoma vs. Missouri, in 2021.  Tyler Pettorini tied the doubles record for a single game, with three.