Opponents would be wise to remember that when they think they have Sammy Sasso in trouble, he might have them right where he wants them…something the Buckeyes' 149-pounder proved again in Sudden Victory on Sunday at the Big Ten Championships.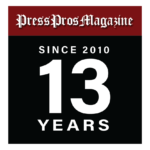 Ann Arbor, MI – Nobody will ever confuse Ohio State senior Sammy Sasso with legendary NBA 7-footer Wilt Chamberlain, but something Wilt said of himself certainly applied to Sasso on Sunday at the Big Ten wrestling championships.
Seeded No. 1 at 149 pounds, Sasso took the mat for his championship match against the lowest-seeded opponent to reach a final in any of the 10 weight classes, sixth-seeded Michael Blockhus of Minnesota.
As Wilt once said: "Nobody loves Goliath."
Sasso, 24-2 on the season and ranked No. 2 nationally, was definitely Goliath in this pairing because of his decided favorite's status, while wrestling on the mats of rival Michigan, with Crisler Arena full of Penn State and Iowa fans rooting hard against him because of his Ohio State singlet.
The building was already rocking when Blockhus extended Sasso to overtime with their match tied, 5-5, and the noise level jumped when Blockhus shot in on Sasso and grabbed his leg for what appeared an impending, decisive takedown immediately as the two-minute Sudden Victory period began.
Ten seconds later, Sasso had wiggled away, so Blockhus shot in again at the 1:37 mark and again had Sasso's right leg in a compromised position.
Thirty-seconds later, the match was over, with the official lifting Sasso's arm to acknowledge the second Big Ten title of his career in his fourth championship match in as many seasons.
"I've been in that spot a lot of times," said Sasso, who somehow pulled his knee from danger and counter spun on Blockhus to score the winning points. "I just had to stay calm and keep my cool and find a way to get the takedown. That position isn't anything new to me. You can't let the atmosphere get to you."
Sasso's victory, a second-place finish by Kaleb Romero at 184 pounds and some strong performances by four teammates who salvaged points on the final day helped sixth-ranked OSU hold off Minnesota for fourth in the final standings.
Penn State claimed the title with 147 points. Iowa placed second at 134.5, with Nebraska third at 104.5, just in front of the Buckeyes at 99.
A measure of the Big Ten's wrestling depth is reflected in Penn State's championship being its first since 2019, even though the Nittany Lions have won NCAA titles each of the past two years.
"We were very close to third, but one of the issues this weekend is that we had three weight classes where we scored one point," OSU coach Tom Ryan said. "It makes it very challenging to be an elite team that's fighting for a championship. We have to get more production out of more weight classes."
The Buckeyes were dealt an unexpected blow in the week leading up to the Big Ten when Malik Heinselman's career ended due to injury. That left OSU short at 125.
A recurrence of Gavin Hoffman's late-season injury denied expected points at 197, although Hoffman may get an at-large bid to the NCAA championships in two weeks if he is medically cleared.
Paddy Gallagher, OSU's 157-pounder, may also receive an at-large bid after struggling this weekend and failing to crack the top eight in his class.
"There are some weight classes and some people I feel better about," Ryan said. "And there are some things there is some concern about."
Sasso was easily the bright spot for the Buckeyes, gaining the only top seed from among their lineup and cashing it in, to the shock of those rooting for him to lose.
"He's just a relentless competitor," Ryan said. "Sammy is a Type A, elite-level competitor. And he finds a way to make something out of something that looks like it's nothing.
"He takes what you do and he beats you over the head with it. You're in the other corner saying, 'We got him. We got him. We got him…What just happened?' That happens a lot.
"The opposing fan base is on its feet, all excited because it looks like you're going to get the win. The next thing you know, they're sitting down, saying, 'What the heck just happened? What was that?' "It's Sammy's will to win. He has a really strong will to win."
Sasso shook off adversity twice even before dodging trouble again in Sudden Victory.
Blockhas took him down early in the first period for a 2-0 lead, then registered his second takedown to retake the lead late in the second period after Sasso had gotten the match even, 3-3.
Sasso had just 17 seconds to escape from the down position as the second period was ending to get a point closer. He did that, then started down in period three and escaped again to make it 5-5, which is where it stayed heading to overtime.
"The Minnesota kid was explosive all weekend," Ryan said. "He didn't allow Sammy early in the match to get into some of his stuff. As the match wore on, Sammy was able to adjust and get the win. I'm very proud of him.
"He's created a style for himself. The beauty about wrestling is you have short guys that win. You have tall guys that win. You have guys with great speed that win. You have guys with great flexibility that win. He's taken the gifts that God has given him and he's made the most of them."
Sasso will likely be the No. 2 seed at the NCAA's behind Cornell's Yianni Diakomihalis, a three-time NCAA champion. He and Sasso were scheduled to wrestle in the Buckeyes' final dual meet of the season, but Diakomihalis did not wrestle, presumably because of an injury.
"I'm feeling good," Sasso said after his win over Blockhus. "I'm just going to enjoy this moment for the rest of the day and then I'm going to worry about tomorrow.
"I'm going to get better at wrestling tomorrow, and then when the time comes for the tournament, I'll be ready."
Sasso is a three-time All-American, while Romero is hoping he recovers sufficiently from a right knee injury in time to get his third such accolade.
In Romero's title match Sunday, he was clearly not as explosive as he's been throughout the season in compiling a 21-4 record and No. 5 national ranking.
He lost his match to Penn State's Aaron Brooks, the reigning two-time NCAA champion, by a 12-2 margin. A month ago, when the two wrestled in Columbus, Romero dropped a 3-2 decision to Brooks.
"The injury definitely took a toll on him physically and mentally," Ryan said of Romero. "He did a tremendous job to make it to the finals. He had to find a way to get wins in some really tough matches and he did.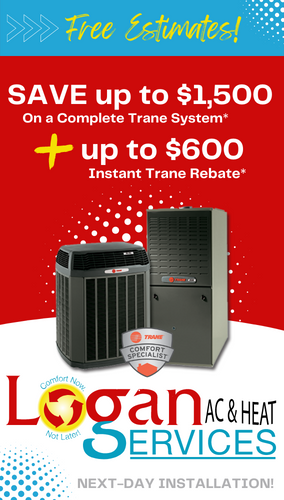 "He was just overmatched today. His body really isn't ready to wrestle at that pace. He lost a lot of time. But we have 10 days of really hard work to get him back to close to where he was."
OSU's Carson Kharchla and Ethan Smith both won twice Sunday to salvage third-place finishes at 165 and 174 pounds, respectively.
Dylan D'Emilio split his matches at 141 to finish fourth, as did heavyweight Tate Orndorff.
Freshman Jesse Mendez followed his frustrating Saturday night loss in the semifinals with two more close losses Sunday to finish sixth at 133 pounds.
"Carson, Ethan, Dylan, Tate…they all battled back and wrestled well," Ryan said. "So did Jesse. He just made some mistakes we haven't seen him make this year.
"Saturday night was hard on him….You have to be at your best and he wasn't. We'll come back and be ready in two weeks."