Throw it out and start fresh tomorrow, said Bill Mosiello as the Buckeyes had nothing going in a 16-1 loss Saturday to Cal Berkeley.  Hopefully, it's that easy.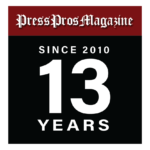 Frisco, TX – As fortifying as Friday's 8-3 win over Mississippi State was for the Ohio State Buckeyes – encouraging, actually – twenty four hours later the latest moment of good feeling was fleeting…short-lived.
Starting with a five-run first inning in which Cal touched up Buckeye starter Justin Eckhardt for five runs on five hits, game two of the weekend three-game series turned out to be an exact polar opposite of fortifying and encouraging.
Cal took advantage of every opening available, eventually rolling up 11 hits, 8 walks, and the ongoing saga of bullpen roulette to score 16 runs and hand the Buckeyes their most lopsided loss in, at least, recent memory…16-1!
In fact, according to the NCAA rule that states that non-conference games in tournament settings can end after seven innings if one team is ahead by ten runs or more…Cal was awarded the win by virtue of a 'mercy rule'.  It marked the second time in Ohio State baseball history, the other being in 2018 when the OSU lost to UC, in Cincinnati, by a 14-4 score.
So much for history and the record books.
The here and now is that the 4-6 Buckeyes could not maintain momentum from the night before, and could not check the box regarding Justin Eckhardt's ascension to one of the three weekend starting spots with any surety.
But when asked post-game about Eckhardt's status, both his physical and rotation consideration, Bill Mosiello spoke about his Saturday struggles without much concern.
"Physically he was OK,"  said Mosiello.  "But he got off to a bad start with a blooper hit, he had the one walk, someone beat the shift with a hit, and then it became a throw-away game for him.  I'm sure not down on him.  We know he's a limited-innings guys because he's coming back from injury, and he's an important guy for us.
"He was disappointed that we didn't bring him back out for the second inning."
In fact, senior Will Pfennig came out for the second inning, making his first appearance of the year, and for the next three innings was simply dazzling…in the tradition of when Will Pfennig is good, he's really good.  Willy P recorded the next nine outs while allowing just one hit while striking out four.
Marcus Ernst gave him a lift with a leadoff home run to right in the bottom of the fourth, cutting the deficit to 5-1.
But in the fifth Pfennig ran out of gas, giving up a bloop single, a pair of walks, he hit a batter…and with the bases loaded and a run in he was out of the game in favor of Jake Johnson.
Johnson promptly got two strikes on Cal first baseman Peyton Schulze, and on the fourth pitch he threw Schulze yanked it out to left field for a grand slam home run.  That was all for Johnson, as Jaylen Jones came on.
But Jones couldn't get out of the inning, walking three, giving up 4 earned runs, and he exited in favor of Jameson Campbell, making his first appearance as a Buckeye.
Long story short, Campbell worked 1.1 innings, gave up 2 runs on 3 hits and left in favor of Wyatt Loncar to start the seventh.  Loncar was good, striking out 2 in a hitless, runless inning.
The Buckeyes lost for the sixth time (4-6) with 1 run on 4 hits and committed 2 errors.
Cal won the game (7-2) with 16 runs on 11 hits, committed no errors, and left five on base.
"Will Pfennig did a great job,"  added 'Mo'.  "He came in and threw strikes, he mixed, and he got ahead.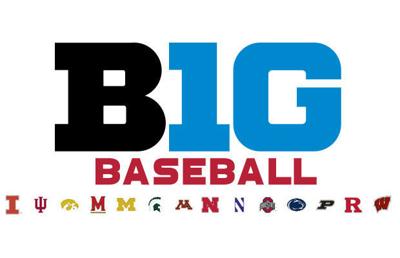 "Marcus showed his power with the home run.  I just wish it hadn't been a solo home run.  I wish we could have had some men on base at the time."
They come back on Sunday at 3 pm for their finale game with Oklahoma, with Gavin Bruni taking the ball seeking his first win of the season, and a winning weekend for the team.
"Of our five losses coming into today they were all good ballgames.  Today was just one of those days,"  said Mosiello.
"You just throw this game away.  I guess it's better than losing a heart-breaker.  You don't want to be embarrassed, but that was an embarrassment, obviously.  We have to keep our heads up, stick with the process, and tomorrow becomes a big game for us."