Ohio State advanced only two of the five wrestlers that reached the Big Ten semifinals on Saturday night and thus has a lot of work ahead if it's to emerge no lower than fourth place.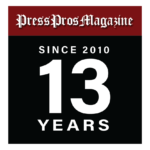 Ann Arbor, MI – Kaleb Romero has been wrestling too long to admit to being rusty in his return to the mat for the first time in a month Saturday at the Big Ten wrestling championships.
But the drama that ensued in his first match before a late winning really enabled Romero to stay on course and deliver on his No. 2 seed at 184 pounds tells a different story.
"I gave the crowd a little entertainment there early," said Romero, who rallied in the late stages of the third period to defeat seventh-seeded Lenny Pinto of Nebraska in his first match Saturday morning. "That was my first time going live in awhile.
"I haven't wrestled a whole lot. My conditioning is really good, but competition is a completely different feel from anything you can simulate in practice. You just can't recreate that feeling of an actual match, with the nerves and the flow and everything about it."
Trailing 3-1 after two periods, Romero escaped from the down position to start the third period and then registered a go-ahead takedown in the final minute, then rode out the 4-3 victory over the final 40 seconds.
He then defeated Minnesota's Isaiah Salazar, 3-2, in Saturday night's semifinals to reach his first Big Ten title match in his career.
"Kaleb had two tough matches, but he found a way to win both," OSU coach Tom Ryan said. "He's had 10 minutes of wrestling since the Penn State match (on Feb. 3). He's winning on sheer will and his abilities."
Romero and three-time All-American Sammy Sasso at 149 pounds are OSU's only two finalists on Sunday night.
The Buckeyes had chances for a stronger presence, but suffered semifinal losses Saturday night by Jesse Mendez at 133, Carson Kharchla at 165 and Ethan Smith at 174.
All three must win twice on Sunday to claim third place and help OSU hold off Minnesota for fourth place in the conference.
The Buckeyes, ranked sixth nationally entering the weekend, have just a four-point cushion on the Gophers entering the final day.
"We got very little production out of too many weights to be third, which is where I felt we could be," Ryan said. "If we wrestled well, we could fight for second, but we should be third. But we're not. We fighting hard to stay in fourth.
No. 1 Penn State (120), No. 2 Iowa (105) and No. 4 Nebraska (98.5) lived up to their respective national rankings going in.
The two-time defending national champion Lions advanced six wrestlers to the finals, with Nebraska getting all five of its semifinalists to the finals.
Mendez and Smith were in position to advance, but couldn't get the points they needed late to reach their respective championship matches at 133 and 174.
Mendez, seeded No. 2, had a 4-1 lead on Minnesota redshirt freshman Aaron Nagao after one period, with a 2:36 advantage in riding time.
Nagao escaped to make it 4-2 in the second, then took Mendez down to even the match. Mendez needed only to preserve one minute of his riding time advantage, but he couldn't do it, and he lost in Sudden Victory when Nagao took him down again with 17 seconds left in that two-minute period.
Asked if Mendez relaxed after taking his 4-0 lead, Ryan said, "He did. He shut down. I don't know why he did that…We were up 4-0 with 2:36 riding time with one of our most fit wrestlers and we shut down. He wrestled very conservatively."
Smith had a tougher task at 174, taking on No. 2 seed Mikey Labriola. Their regular-season match in the season finale at OSU, Smith suffered a 4-3 loss to the second-ranked Labriola even though Smith appeared to register a winning takedown in the final seconds.
Instead, officials gave the two points to Labriola, allowing him to stay unbeaten.
Saturday night, Labriola again beat Smith, 4-3, getting a questionable takedown in the last 30 seconds.
OSU's other semifinal loss wasn't close, with Wisconsin's top-seeded Dean Hamiti registering a major decision over Carson Kharchla at 165, 14-2.
Kharchla advanced to the semis via a technical fall in his first match and by avenging a regular-season loss to Penn State's fourth-seeded Alex Facundo.
"Jesse's lost and Ethan's loss in the last few seconds, those are tough," Ryan said. "Carson got cradled right away and it took him out of the match."
Sasso didn't disappoint in reaching his fourth straight Big Ten final, putting himself in position to win his second conference championship.
Sasso's wizardry turning potential trouble into points for himself was on full display in an 8-2 win over Iowa's Max Murin in the semifinals, raising his career record against Murin to 4-0.
"Sammy is fit," Ryan said. "He's really fit, really strong and he's always technical. He's wrestling as well as he's ever wrestled. The amount of time this guy put in this summer…he's what you'd call a professional. He's an extremely-committed person."
Sasso will wrestle sixth-seeded Michael Blockhus of Minnesota in the finals, while Romero will get reigning two-time NCAA champion Aaron Brooks, who claimed their regular-season match, 3-2.
"All I can control is my effort," Romero said. "It'll be same as usual. I'm going to go out and wrestle as hard as I can for seven minutes and hopefully good things happen."