Tri-Village eventually found the go-to guy it planned to rely on for a trip to the Division III regionals; it just took the Patriots a bit longer than expected to find him.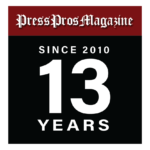 Dayton, OH – It took Justin Finkbine awhile this season to grow comfortable with his larger offensive role in Tri-Village's pursuit of a state championship.
Friday night at UD Arena, it took Finkbine 16 minutes longer to grasp that concept than head coach Josh Sagester would have preferred.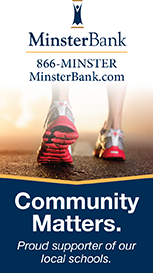 After scoring only four points in the first half, Finkbine exploded for 15 of the Patriots' 17 points in the third quarter to trigger a 60-50 victory over Greenview in the Division III district championship game.
A four-year starter, Finkbine and everyone else in red, white and blue played a supporting role to 2,000-point scorer Layne Sarver, who powered Tri-Village to a No. 1 finish atop the polls in 2021 and the 2022 Division IV state title game, the past three seasons.
This year, the Patriots rode the three-point shooting of veteran guards Dalton Delong and Wilson Suggs to another strong season as the 6-5 Finkbine grew gradually more assertive in the lane.
Friday, it was more gradual than Sagester anticipated.
"Man, I'll tell you what," he said. "Some of our game plan was to go to him early. For whatever reason, we didn't get it to him. And a couple of times I'm not sure if it looked like he really wanted it."
Trailing by one, 22-21, at the break, Tri-Village recommitted to its original plan at the half.
"We came in and had a better conversation about it at halftime and our guys did a really good job of getting it to him," Sagester said. "He got a good matchup and he did a good job finishing. He's a senior leader for us. If you're going to win these games, you have to have seniors."
Finkbine scored two of the first three times he touched it in the third quarter, then got fouled and hit both free throws. That burst pushed the Patriots out to a 27-22 margin, which teammate Camden Cook increased with a put-back near the five-minute mark.
Greenview responded and closed the seven-point deficit to four, which Finkbine repelled with a three-point play off an expert shot fake that  tricked his defender into contact.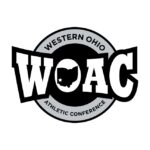 The next time down, Finkbine spun right for the lay-in – another time, he spun left and scored – and he ended the quarter with a nifty move along the left baseline to beat the buzzer and provide a 38-32 edge.
"Being more of a scorer is a new role," Finkbine said. "It's a role that I've taken on as the season has gotten longer and it's a role I enjoy.
"I didn't do a very good job of posting up in the first half. We decided to go straight to me in the second half. They didn't stop it, so we just kept going to it because it was working."
Working for 15 points in eight minutes on 7-of-9 shooting, which begs the question…what was said in that "better conversation" with his head coach at halftime?
"It was kind of one-sided," Finkbine said. "He asked me, " 'If I go to you, are you going to be OK?' I said, 'Yeah. I can score.' Once I knew we were going to keep coming to me, I tried to score every time instead of passing it out."
His success in the lane certainly turned the momentum, but it didn't deter Greenview (22-5).
The Rams drew back within 40-36 early in the fourth quarter, only to see their original fear about Tri-Village's talented backcourt show up down the stretch.
Suggs broke free for nine points in the fourth quarter Junior Braden Keating scored twice and point guard Tanner Printz's late free throws completed a 19-of-21 night for the Patriots at the line.
"Wilson made some big plays for us and made some free throws," Sagester said. "Other guys filled their roles and we got a little momentum and were able to finish it off."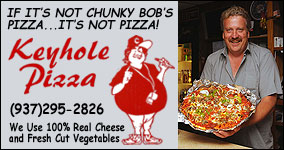 Finkbine finished with 22 points and Suggs wound up with 16.
"They shot close to 500 threes coming into this game," Greenview coach Kyle Fulk said. "They rely on that a lot. I thought we did a good job taking that away, but that game plan they came up with in the second half worked and they executed it to perfection. He shot the ball really well inside."
Now Tri-Village heads for the regional semifinals and a matchup with Columbus Harvest Prep at 5:30 p.m. Wednesday at Trent Arena in Kettering.
The Patriots defeated Harvest Prep in the state championship game in 2015.