Luke Kuhlman's open three-point shot rimmed out at the buzzer, giving ninth-seeded South 62-60 win over Jerome in the nightcap of four Division I Central District championship games at Ohio Dominican. Other winners were Olentangy Orange, Newark and defending state champion Pickerington Central.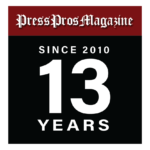 Columbus, OH – Kruz McClure's heart skipped a beat when Dublin Jerome apparently executed an inbounds play to perfection in the waning seconds.
"Coach told us in the huddle, 'Whatever you do, don't give them a clean look,' and, of course, then they got it," the Westerville South sophomore guard said afterwards. "That got a little scary at the end, but we found a way."
The ninth-seeded Wildcats nearly squandered a 13-point lead in the final five minutes, but managed to hang on to edge fifth-seeded Jerome, 62-60, in the nightcap of a four-game card of Division I district championship games Saturday at Ohio Dominican University's Alumni Hall.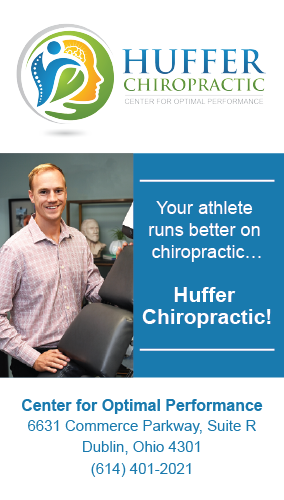 Just like 2022's late game when South beat Jerome, 71-64, in two overtimes, the rematch was a delight for the fans.
South (21-5) appeared to have this one in the bag several times, but Jerome (21-5) pulled to 61-60 on a three-point shot by Lachlan MacDonald with 18 seconds left.
After a quick foul, McClure made one of two free throws at the 8.6-second mark. Jerome raced downcourt and called timeout with 5.2 seconds left to plan a final shot.
From the sideline, Sasha Stavroff threw a cross-court pass to Marshall-bound point guard Ryan Nutter, who drove a few steps toward the basket with South defenders collapsing on him, then pitched it out to Luke Kuhlman for a three-point shot that looked on line but rimmed out as time expired.
"We did everything right, but the shot didn't go in," Jerome coach Richie Beard said. "I stole this play from (Boston Celtics coach) Brad Stevens in the 2019 playoffs. We worked on this in practice a lot just for a scenario like this. We were going to walk it off (with a three-pointer) regardless. If it goes in, we're celebrating a district title. It didn't, so we're not feeling too good right now. That's just the way basketball is."
Veteran Westerville South coach Ed Calo rolled his eyes and heaved a sigh of relief when reliving the final shot.
"When you're only up two, it poses a little problem because you can't overplay the three or give up the easy basket," he said. "There were certain guys we didn't want to get the ball in that situation. They executed the play perfectly and got a good look at it, but fortunately it bounced our way this time."
McClure had 18 points and Jalen Wheeler 17 for South, which captured its seventh district title, all under Calo, who retired on April 29, but reconsidered about two months later and returned for his 36th season.
Not many observers expected much from South, which graduated eight seniors. But the Wildcats upset crosstown rival and Ohio Capital Conference Capital champion Westerville North in a district semifinal before upsetting Jerome, the OCC Cardinal champ. Next up is the OCC Buckeye and defending state champion in Pickerington Central.
"I think the fact that we've got real good guards helped us pull this one out tonight," Calo said. "You can do a lot of things with good guards. It allowed us to run off about a minute-and-a-half there when they were making their run at us. We should have put it away earlier, but we didn't. Give Jerome a ton of credit. They played really, really hard and did everything they could top get back in the game."
Pickerington Central 55, Hilliard Bradley 43
Although this game featured eight lead changes and three ties heading to the fourth quarter, there was just this feeling that top-seed and defending state champion Pickerington Central was swooping in for the kill.
"We were grinding it out just waiting for that breakthrough," Central coach Eric Krueger said. "We wanted to be the aggressor … make them uncomfortable. Picking them up full-court and sending guys at guys with the ball obviously was the difference down the stretch."
After Bradley standout Cade Norris picked up his third and fourth fouls within 12 seconds early in the fourth quarter, the Tigers amped up their pressure, trapping every Jaguar in sight. The ploy yielded an 11-0 run. Bradley didn't make a field goal in the first 4:33 of the period.
"We couldn't handle the pressure. That was obvious," Bradley coach Brett Norris said. "With their tradition and recent success, I don't know, maybe there's an intimidation factor when you play them. Honestly, I thought we were tentative … on our heels all night. Even when we were ahead at halftime and tied going to the fourth quarter, I just didn't feel like we were playing the way we have lately."
Ohio State-bound Central District player of the year Devin Royal scored 14 of his team-high 16 points after halftime. Amare Spiva added 12, Juwan Turner 11 and Gavin Headings 10 for the Tigers (22-5).
"Our game plan mainly was to keep the ball out of Norris' hands because he can make such great plays," Turner said. "Coach E suggested we start sending two at them and that really turned the momentum our way."
Norris topped Bradley (19-6) with 16 points, but wasn't much of a factor in the later stages of the game.
It marked the ninth district title since 2012 and 12th overall for Central.
Newark 57, Olentangy Liberty 48
To some, this might not have seemed the most likely team in Newark's storied basketball history to capture the program's 27th title, and do so by upsetting the No. 5-ranked team in the state. The Wildcats entered the tournament as the No. 10 seed and needed to rally in overtime to edge 36th-seeded Olentangy in its first-round game.
"Honestly, we think we can do it every year we get here whether we have five college players or none," senior guard Grant Burkholder said. "We know what we're made of. We've got grit and intensity, and a great coach and we find ways in the end to win."
The Wildcats (20-7) used a 19-2 run spanning the end of the third quarter to the middle of the fourth to run away from the second-seeded Patriots (21-4). There were seven lead changes and three ties before the surge. Liberty was leading 29-22 at the time.
Newark coach Jeff Quackenbush said the tide turned when his team started hitting shots and getting multiple stops on defense.
"We tried to switch up defenses on them," Quackenbush said. "They've got a lot of versatile players and they're hard to guard."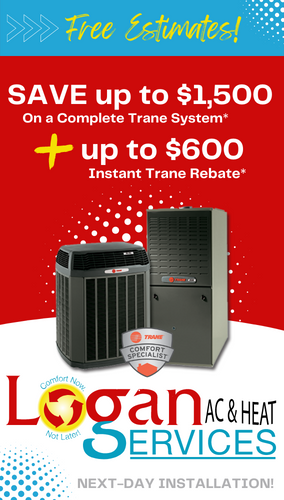 Burkholder scored 25 points to pace Newark. Braylon Norris scored all eight of his points, with two deep threes, during the Wildcats' decisive run. Newark went 23 of 28 at the free throw line.
Liberty suffered its second consecutive poor shooting night. After escaping Dublin Coffman 35-33 on Wednesday, the Patriots shot just 17 of 49 from the field (8 of 26 from beyond the arc) against Newark.
Olentangy Orange 54, Delaware 39
Like it has all season, third-seeded Orange relied on stingy defense to stymie 10th-seeded Delaware for its first district title.
"Delaware is a very good offensive team, and to hold them under 40 today was just phenomenal," Orange coach Anthony Calo said. "We made things very hard for them."
Jordan Edwards scored 14 points and grabbed nine rebounds, Elias Lewis 13 points and five rebounds and Mikey McCollum 12 points and four assists for the always-balanced Pioneers (23-3), who broke open a close game in the third quarter and pulled away.
"We started hitting shots and getting stops," Edwards said. "The difference was on defense. We made them take a lot of hard shots."
Jesse Burris had 21 points and 14 rebounds for the Pacers (20-5), who were held under 40 points for only the second time all season. 
"They took us out of what we wanted to do," Delaware coach Adam Vincenzo said. "They're big, long, physical, everything. They dictated the tempo physically on the defensive end of the floor. Our shot selection and movement wasn't great today, and that's mostly because of them."
Newark will face Olentangy Orange at 7 p.m. Wednesday, and Pickerington Central meets Westerville South at 7 Thursday. Both semifinals will be at Ohio Dominican. The final is slated for Saturday at Ohio University's Convocation Center.