With 6-foot-1 Berry Wallace and Olivia Cooper patrolling the paint and standout guard Madison Greene returning from foul trouble to spark the offense, Pickerington Central used two sizeable runs to dispose of Marysville and capture its 14th regional crown.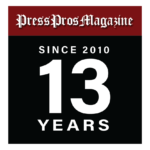 Westerville, OH – When Pickerington Central and Marysville took the floor for a Division I regional championship game, one thing about the matchup stuck out like a sore thumb.
With 6-foot-1 college-bound bookends Berry Wallace and Olivia Cooper holding down the middle, Central had a significant advantage in size and athleticism over Marysville, which features five guards who work superbly in unison for perimeter shots and backdoor layups, while harassing opponents for 92 feet on the defensive end with a variety of traps and pressure.
On this night, the Tigers' length, poise and big-game experience yielded a convincing 54-39 victory before a sellout crowd at Otterbein University's Rike Center. The win culminated a year-long quest – and expectation – among Central's players, coaches and fans of returning to the state tournament for a big-school record 14th time. The Tigers own seven titles and three runner-ups.
"Absolutely, that was one of our goals at the beginning of the season," Central coach Chris Wallace said. "That's why we put together such an ambitious schedule, so that we know we how to react and respond to every situation in a game of this magnitude. We don't fluster easy. When opponents make a run, like Marysville did tonight, we keep our composure. That's the way our kids are built. I mean, we've put up a banner or two before."
Indeed, Central's schedule has been incredibly competitive. Included were games with three out-of-state opponents that already have qualified for state tournaments, three additional Ohio teams still alive in regional play, and a who's-who of central Ohio's finest. All told, the Tigers have faced 11 teams with 20 wins or more and five others with 15-plus.
Central (24-4) will face the winner of Saturday's 1 p.m. regional title game at Sandusky between Olmsted Falls and Holland Springfield at 8 p.m. Friday at University of Dayton Arena. The current players were all in middle school when the Tigers last played in the final four, winning it all in 2018 and taking runner-up in 2019 with current assistant Johnathan Hedgepeth at the helm.
"We thought we had a chance last year," said Vanderbilt-bound senior guard Madison Greene, "but we got knocked out in the regional (by Dublin Coffman). The good thing was we had just about everybody back, with a year more of experience, and our chemistry stayed exactly the same."
In contrast, Marysville (25-3) was making its first foray into such deep waters, just winning its first district title in program history last week. Whether the discrepancy in experience played a major factor in the outcome, or if Central simply had too much talent, remains to be seen.
The Monarchs came out ice cold, shooting 2-for-19 from the field nine minutes into the game. Even so, the score was tied at that juncture and the Tigers took a tenuous 20-17 lead to halftime.
One key factor was that Greene, a Ms. Basketball finalist averaging 15 points, four steals and three assists a game, sat out the entire second quarter with two fouls and did not even attempt a shot in a scoreless first half.
"I'm sure some people saw that as a gamble, but we believe in winning games in the fourth quarter and we wanted to finish it with Madison," Chris Wallace said.
Greene jump-started an 11-3 run with a steal and assist to Cooper to give Central a 10-point lead. Marysville answered with a 7-0 flurry of its own, but Greene converted a three-point play in the final second to quell that momentum. That began a 12-0 run that effectively put away the Monarchs.
Cooper, a Columbia signee, had 16 points, Greene 12 and Wallace 12. Wallace's 6-1 freshman sister, Blossom, also made big contributions off the bench.
"We knew they had a smaller team and our game plan was to take them inside," said Cooper, who made three putbacks. "Defensively, we wanted to take them off the (three-point) line and make them drive and beat us to the rim.
"We knew JoJo (Eberhart) was the player who made them go and we wanted to take away her drive because she's so good at that."
Greene said the Tigers focused heavily in two days of practice between the semifinal and final of taking away the Monarchs' disciplined drive-and-dish, back-cutting attack and goad them into settling for three-pointers.
Marysville finished 12 of 48 (25 percent) from the field, with an inordinate number of shots coming from beyond the men's college three-point arc. Eberhart had 11 points to lead the Monarchs.
"We didn't shoot it very well and while I felt like we missed a lot of shots we normally make, I want to give some credit to Pickerington Central for that," Marysville coach Klarke Ransome said. "They're long and athletic and disciplined on defense. They took stuff away from us in terms of our back-cuts and interior passes that we wanted to do."