DaRon Holmes II hurt himself on the first play of the game and didn't return until midway through the first half and Toumani Camara was foul-happy and sat for 26 of the game's 40 minutes, but Dayton's Flyers still nearly pulled out a win against Saint Louis Friday night before falling, 65-61 in Chaifetz Arena.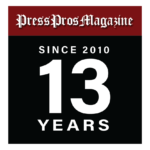 St. Louis, MO. — The University of Dayton basketball team discovered what it's like to have two spark plugs missing for long periods of time Friday night.
And it didn't end well for the Flyers in Chaifetz Arena against Saint Louis.
Nevertheless, the Flyers were within two points with 75 seconds left before falling, 65-61.
DaRon Holmes II injured his leg on the first play of the game and didn't return until midway through the half and played 30 minutes. Toumani Camara picked up two quick fouls and sat most of the first half.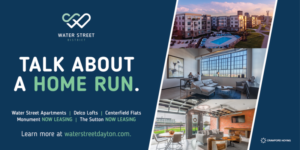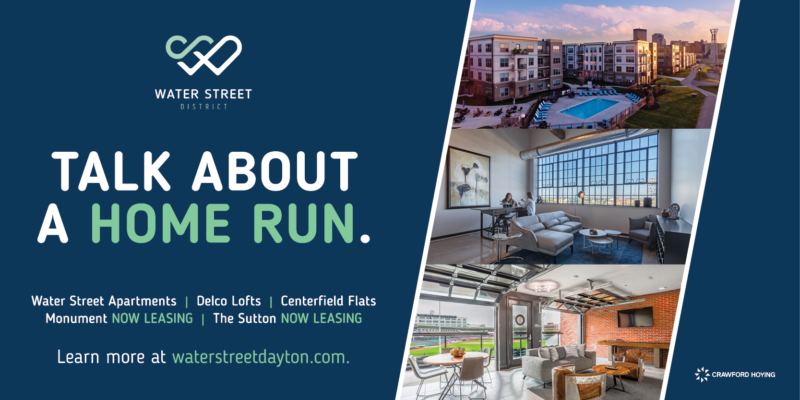 And with four seconds left in the half he was whistled for his third. He didn't start the second half and when he entered he immediately picked up his fourth and sat most of the second half. He ended up playing only 14 minutes and hardly broke a sweat.
In addition, Mike Sharavjamts injured a leg and didn't play in the second half.
And yet. . .the Flyers played with heart and soul and nearly pulled it out.
Camara drove for a basket with 1:15 remaining drawing the Flyers to within 63-61. Saint Louis star/point guard Yuli Collins threw away a pass, giving the Flyers an opportunity to tie or take the lead.
But Mustapha Amzil was caught traveling with 38 seconds left. The Flyers put on a full-court press and Saint Louis couldn't get the ball in and drew a five-second violation.
Once again the Flyers had an opportunity to tie or take the lead, but Camara jammed an easy lay-up against the front of the rim with 24 seconds left.
The rebound was a scramble that ended up bouncing off Malachi Smith's shoulder and out of bounds, giving Saint Louis the ball. That forced the Flyers to foul and Javonte Perkins buried both free throws with 16.7 seconds left to affix the victory.
Both the Flyers and Billikens finished the regular season 20-11 overall and both finished Atlantic 10 play with 12-6 records.
UD, though, gets the second seed for the A10 tournament with the tiebreaker. . .a win over league champion VCU while Saint Louis lost twice to VCU.
Dayton and Saint Louis both won double byes for the tournament, advancement to the quarterfinals. The Flyers play an opponent-to-be-determined Thursday at 5 p.m. in the Barclay Center in Brooklyn.
The Flyers committed a season-low four turnovers and compiled 16 assists on their 24 field goals. But they shot only 37% (24-65) and only 33% from three-point territory (8-24).
Dayton entered the game with the eighth-best defensive efficiency in the country, but Saint Louis was rock solid offensively, making 25 of 59 (42%) and 6 of 19 from three (31%).
The Billikens took the Flyers apart on the offensive backboards with 12 that were turned into 20 of their 65 points.
"It was a good game and our guys battled," said UD coach Anthony Grant on his post-game show with Larry Hansgen. "We dug a little bit of a hole in the first half, that wasn't great."
The Flyers led, 25-24, after Amzil drained a three. He came off the bench when Holmes went down in the first minute and scored 10 first-half points en route to 13 for the game.
But after Amzil's three, Saint Louis went on a 9-2 run to grab a 33-27 lead and extended that lead to 41-32 at the half, completing a 17-7 run.
"We battled and gave ourselves a chance," said Grant after the Flyers began the second half with a 7-0 run to draw within 41-39.
Saint Louis broke away again with a 10-point breakaway for a 51-39 lead. The Flyers could have called it a game, packed the gear and headed home.
But they didn't and clawed their way back to within two points in the final 75 seconds.
"A one-possession game down the stretch," said Grant. "We had a couple of opportunities where we didn't finish the plays, but it wasn't for a lack of effort.
"They made a few more plays than we did and they were able to win the game," he added. "In the second half, our guys played more to the identity that we want to play with. I thought they did a really good job at the start of the second half to cut that nine-point deficit to two. They built the lead back up and our guys fought back and put ourselves in position where it came down to the last few minutes.
"I thought we got some good looks and good opportunities but were unable to close it out."
Holmes tied Amzil for team points leader with 13, but missed several easy shots around the rim, coming up short most of the time. He was 5-for-10 and most of the misses were from point blank.
There were no sharp-shooting patches passed out to the Flyers. Kobe Elvis was 3 for 13, Malachi Smith was 2 for 7, Camara and Koby Brea were both 3 for 8 and Brea was 2 for 6 from three.
The 16 assists and only four turnovers provided some salvation for Grant, but he added, "I would certainly have liked to see us get to the free throw line a little more than we did. But that's hard to do when you are on the road."
While Saint Louis was 9 for 9 at the line, the Flyers were 5 for 8 and missed two front ends of one-and-ones.
In addition to Sharavjamts missing the second half, Kobe Elvis limped off the floor after the game, probably the product of a late-game scrum under the UD basket.
Malachi Smith drew a foul trying to tie up Perkins. A push-and-shove engagement between Perkins and R.J. Blakney ended up with Elvis and Blakney on the floor. Blakney and Perkins drew a double technical.
Saint Louis finished with four players in double figures, led by Perkins with 17. Yuri Collins, the national assists leader at 10 a game, scored 12 and dished his assists average with 10.
Gibson Jimerson, the team's leading scorer on the season, only scored 10, four below his average, and 6-foot-9 Francis Okoro scored 10 and snagged nine rebounds, beating out Camara for the A10 rebounding title.