With points hard to come by and defensive intensity ruling the day, No. 1 Tri-Village survived long-time rival rival Loramie to edge the No. 2 Redskins and move into the Division IV state semifinals.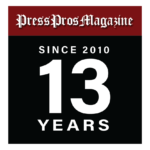 Vandalia, OH – It wasn't as if coach Brad Gray's entire life passed before his eyes Saturday afternoon.
Only the bad parts.
Only the ones in this building, the Butler Student Activity Center, where Gray stood frozen on the sideline in front of his Tri-Village bench as the last 2.9 seconds in the girls Division IV regional championship game played out before him.
Gray could see vestiges of five regional final losses to Fort Loramie as his team's final free throw attempt danced off the rim and into the hands of the Redskins for a quick pass just across midcourt to Carissa Meyer.
Leading, 32-30, Gray watched as Meyer launched, the buzzer blared and her game-winning attempt arched toward the basket at the other end in perfect alignment with his vantage point.
"I thought that sucker was in," Gray said. "Gosh, I thought that sucker was in. I was in direct line with it the whole way. My assistant yelled when it was halfway there, 'No! NOOOO!' We all thought it was in."
And they were right…but only for half a second, as Meyer's shot went in, went halfway down, and then buckled out. That's how close this battle of the unbeaten, top-ranked Patriots (28-0) and second-ranked Fort Loramie (25-3) was for a spot in the state semifinals Thursday night at UD Arena.
That's how close this battle of the unbeaten, top-ranked Patriots (28-0) and second-ranked Fort Loramie (25-3) was for a spot in the state semifinals Thursday night at UD Arena.
Of course, that's how close it's been between these two programs for the better part of a decade, with Tri-Village chasing Loramie's annual excellence that's brought three state championships and five regional titles at the Patriots' expense before Saturday's latest installment of their rivalry.
"Fortunately, we got the bounce we needed," Gray said. "My goodness, that would have been a devastating outcome if that shot had gone in."

H.A. Dorsten proudly sponsors coverage of area sports on Press Pros Magazine.com.
Of course, it was every bit as devastating for Loramie that Myers' shot refused to complete its downward descent through the cylinder.
"We got the shot we wanted," Fort Loramie coach Carla Siegel said. "That was a beautiful shot by Carissa Meyer. When she let it go, I was like, 'Please go in.' I just told the girls, they need to be proud. I know they are hurting, but what an effort by all of them."
Someone was bound to suffer mightily over falling short in a showdown like this one, where frustrating misses and forced turnovers easily outnumbered made field goals.
Tri-Village survived a scoreless final six minutes of the second quarter and a near nine-minute stretch without a point that reached into the third period.
Loramie lost leading scorer and rebounder Avery Brandewie to a left knee injury at the 3:24 mark of the first quarter, and scored only four points over a span of 11 minutes and 50 seconds.
So it wasn't as much a display of beautiful basketball as it was a battle of survival that entered the fourth quarter with Loramie in front, 25-24.
A Rylee Sagester free throw tied it and Loramie couldn't answer, coming up empty on its first four possessions of the period as the four-minute mark approached.
Sagester, the state's career leader in three-point field goals, then showed why, striking from six feet behind the line at the top of the key and following that with another triple a good four feet back of the stripe on the Patriots' next possession.
"She hit two big ones." Gray said. "No one is going to guard anyone out there. She finally just decided, 'You know what? I'm going to pull it.' The place erupted on our side when she hit the second one."
Loramie, however, sniffed at the resultant six-point deficit and used consecutive jumpers from Ava Turner to draw within 31-29 at 2:14.
The Redskins then turned up the pressure and forced consecutive turnovers after Tri-Village timeouts, which ironically were taken specifically to rescue ballhandlers in peril of turning it over.
The second giveaway led to a tying free throw opportunity with 43.8 seconds left, but Loramie's Victoria Mescher could get only the latter of two attempts to fall.
Now leading by one, Tri-Village struggled again to navigate Loramie's pressure, with a 10-second call in the backcourt handing possession back to the Redskins with 21.5 seconds left.
But officials then reversed their decision, giving Gray a timeout he was trying to call as his team struggled to cross midcourt.
Denied possession, Loramie had to quickly increase its team foul total from four to seven to put Tri-Village on the line, which it did by the 14.5 second mark.
Freshman Kynnedi Hager then missed the front end of a one-and-one, which Loramie grabbed and roared to the other end.
Skyler Albers 15-footer rode off the rim to teammate Jaden Rose, who couldn't get her follow-up to fall with the 6-3 Hager harassing her and eventually grabbing the rebound.
Loramie fouled Hager again, and this time she hit the first to bump Tri-Village's lead to 32-30.
The second, though, didn't fall, and Meyer took the outlet pass and gathered herself with a quick dribble and jump off one foot that allowed her to get the shot all the way to the rim.
"When she let it go, I thought it was perfect," Patriots' senior Tori Richards said. "I thought she got it. I thought it was good. If it had gone in, I'd be like, 'Well, they deserve it if you're going to make that lucky of a shot. Thank God it bounced out. I don't know what I would have done."
The Patriots know regional frustration well, of course. Not as well as Gray, who in 17 seasons as their coach had 11 trips to the regionals, seven to the finals, with a 2012 championship the only previous time to claim the top trophy.
"We finally made it out," said Sagester, like Richards and Morgan Hunt, a starter for four seasons on teams that twice lost previously in the regional finals and once in the semifinals. "What can I say? We made it out. I can't even describe what we've been through. The work we've put in and the bonds that we've made, just to get to this point."
She led the Patriots with 17 points, more than half their total. Richards had eight and Hunt added 6.
That adds up to 31 points, all but the last one scored by Hager on the late free throw, which Gray found fitting.
"Their response when Loramie grabbed the lead – some of our teams in the past, that could have been a problematic thing for us," Gray said. "But this is a very calm group of kids. I never felt there was any panic, even when Loramie took the lead."
Fittingly, Sagester, Richards and Hunt scored in succession after Loramie scored the first four points of the third quarter to go in front, 17-16.
The game was far from over at that juncture, but the response in the face of adversity is something Gray said previous Tri-Village teams struggled to pull off.
"There were times when we were missing easy shots and I was thinking, 'Please don't let it end here again.' " Sagester said. "But we found a way. This year, our big thing has been fighting adversity, and we sure fought it today."
Loramie did, too, of course, using eight points from Turner and seven from Albers to fill the void left by Bradewie's absence and stay in contention all the way to the end.
"I have a bunch of broken-hearted girls in there, Siegel said, wiping tears from her eyes. "It's just, to play that hard without Avery Brandewie, I have to give so much credit to my team. This game should have been 15 points without her.
"I'm just so proud of my team. I know we lost, but I'm so happy for them. We weren't supposed to be here this year, so great effort defensively to keep them to 32 points. If you would have told me this morning that we would hold them to 32, I would have thought we'd win the game and would be heading to UD."