It had its wild and woolly moments, but another quality start by Isaiah Coupet, a huge hit in the sixth by Tyler Pettorini, and the issues of someone else's bullpen (for a change) helped the Buckeyes to an 8-3 win over Mississippi State.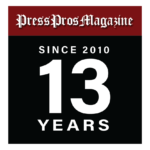 Frisco, TX – First things first, the Buckeyes debuted in Texas Friday night impressively, beating a talented Mississippi State team 8-3 behind a third consecutive quality start by junior lefthander Isaiah Coupet.
More impressive is the manner in which they did it, and against starting pitching the likes of which you just don't see…..as well as obstacles against any kind of pitching that makes it hard to win.  The Buckeyes struck out 15 times Friday against four different Bulldog pitchers, had just 5 hits, and still won.
And then Coupet…who struggled in the first, throwing 30 pitches, and had men on second and third with two outs before retiring the final out.  Righting himself between innings, he came out for the second and struck out the side.
The starting pitching you just don't see was Mississippi State starter, Jurrangelo Cijntje, who's ambidextrous, you see…throwing equally effective with either hand.
And more impressively, he threw well, and threw hard – both hands – hitting as high as 90 mph lefthanded, and 95 mph righthanded.  That combination, and its uniqueness, perhaps, stymied the Buckeye batting order for the first five innings…or approximately 2 1/2 times through the batting order.
"I haven't had many firsts in this game, but I can honestly say that's the first time in my career that I had to prepare for something like that,"  said Bill Mosiello.  "And we didn't have much of a sample size.  I thought he was better lefthanded, and that's why we put so many lefthanded hitters in the lineup.  But to make good pitches with both hands like he did was a tall task.  I thought he was good, and it was interesting."
Isaiah Coupet was probably better, though he wasn't as sharp as he was in Florida, or last weekend in a losing effort against Grand Canyon.  Impressively, he struck out 9, but he also walked 6.  A revert back to his freshman and sophomore days?
"No, I just think he threw a lot of good pitches tonight, a lot of pitches that were close, and they did a good job of laying off those pitches,"  said Mosiello.  "That wasn't as pretty tonight, but I'll never apologize for winning a game.  Isaiah had a bunch of quality pitches, and they do a good job of controlling the strike zone."
"Early in the game I was probably a little excited, needed to calm myself down,"  said the Buckeyes' junior.  "I think that's where those walks came from.  Then the later walks were them putting up good at bats and I was just trying to make good pitches."
The Buckeyes drew first blood with a single run in the fourth when shortstop Henry Kaczmar singled in the infield, stole second, went to third on an errant pickoff attempt by Cijntje (pronounced Sen-jay), and then scored on another wild pitch to go ahead, 1-0.
Likewise, Mississippi State tied the game in the fifth when Coupet walked the bases loaded with one out, then gave up the tying run on a fielder's choice to Kaczmar with two out on a play that second baseman Tyler Pettorini dropped at second for an error.
The Buckeyes and Pettorini came right back in the top of the sixth.  Josh McAlister walked to lead off, Kaczmar drove a line drive to deep center for a double, and Kade Kern walked to load the bases.  After Hank Thomas struck out for the second out in the inning, Cole Andrews walked to drive in McAlister…and Pettorini picked on a fastball from reliever Evan Siary and drove it 365 feet and off the top of the right center field wall.
First thought to be a grand slam home run, the umpires went to replay and ruled it a double, but it cleared the bases to put the Buckeyes in front, 5-1.
They came back in the seventh to take advantage of Siary again, this time on a walk to McAlister, a stolen base, and three subsequent errors by Mississippi State to set the table for an runner scoring double by Thomas to left center.  They suddenly led, 8-1.
Coupet was done after five innings and 106 pitches.  His line:  5 innings, 9 strikeouts, 6 walks, and 1 run, unearned.  Remarkably, his already-low earned run average (0.69) dropped a bit further.
The bullpen came on to keep Mississippi State at bay.
First, Blayne Robinson, with a scoreless sixth.
Nolan Clegg came out for the seventh and pitched two outs deep into the eighth…1.2 innings of 1-hit, 1-run baseball.
Clegg was relieved by Landon Beidelschies in the eighth, who gave up an infield single before retiring the final out with a strikeout.
But in the ninth the Canfield High School product was not so fortunate, or accurate.  He walked four, hit one, and benefited greatly from a line drive double play to shortstop to effectively put a would-be rally to sleep.  With two outs, pitching coach Sean Allen brought in Jonah Jenkins to face Amani Larry, who lined out to left field for the final out.
Ohio State won it with 8 runs on 5 hits, committed 2 errors, and 6 men on base.  Coupet was the pitcher of record, his second win of the year against one loss.
Mississippi State lost it with 3 runs on just 3 hits, committed four errors…and left a whopping 16 men on base, thanks in large part by 12 Ohio State walks – 6 by Coupet, 1 by Robinson, 1 by Clegg, and 4 by Beidelschies.
"I tip my hat to Mississippi State for getting his pitch count up (Coupet's), but he made pitches when he had to to keep them off the board,"  said Mosiello.
"It's a tribute to him that he stayed with it the way he did…to get us to the sixth when we got the big hit by Pettorini.  That was a huge hit. We're learning as a team and a staff, every single day, to create a culture of competing and finding a way to win games."
Game Notes:
There weren't a lot of hits, but freshman Henry Kaczmar continues to get his share.  Kaczmar was 2 for 5 Friday, the only multi-hit Buckeye, and scored a pair of runs.
The defensive gem of the game came from Kade Kern, who made a head-on diving catch of a line drive off the bat of Mississppi State's Slate Alford.
The Buckeyes continue their series on Saturday with a 4 pm game against Cal Berkeley (who lost on Friday).  Transfer Justin Eckhardt (0-1) is due to start.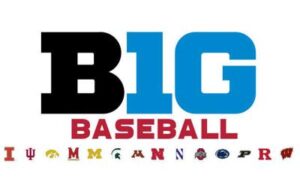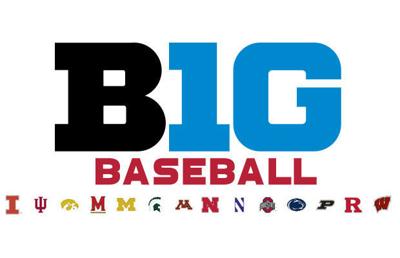 The Buckeyes ended up striking out 15 times, along with drawing ten walks against MSU pitching.  "I guess it's becoming a fact of life in baseball (the strikeouts),"  said Mosiello.  "I'm never going to give into it being what it is, but pitchers are making more quality pitches than before,which creates more strikeouts, and also more walks..because they're going to miss more, too."
Opening night of the Frisco Classic drew 5,175 people, largely from Mississippi State, who's coached by former Indiana coach, Greg Lemonis.