No conference in any sport can match the Big Ten';s domiance in wrestling, with Ohio State entering the conference championships No. 6 in the nation behind No. 1 Penn State, No. 2 Iowa and No. 4 Nebraska, with seven other league schools behing the Buckeyes in the Top 25.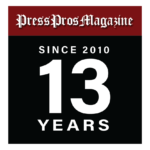 Ann Arbor, MI – The task is tough enough and the field deep enough that Ohio State wrestling coach Tom Ryan didn't need an additional speed bump thrown in to complicate things in advance of this weekend's Big Ten wrestling championships.
But wrestling is about adjusting to the unforeseen on the fly, and so that's what Ryan and the sixth-ranked Buckeyes will do Saturday and Sunday at Crisler Arena in probably the toughest conference championships in any sport in the country.
OSU is one of four Big Ten teams in the National Wrestling Coaches Association Top 10.
It's one of seven Big Ten teams in the Top 15 and one of 11 in the Top 25, assuming you remember that the Big Ten has 14 member schools.
"The conference is brutal," Ryan said. "Conceivably, we could be one, two, three, four in the country with Penn State, Iowa, Nebraska and us. There are some other top teams out there, but it's just a brutal conference."
OSU's hopes at the B1G suffered a surprising blow earlier this week when 125-pounder Malik Heinselman had to scratch because of an injury he's wrestled through most of the season.
An MRI revealed greater clarity about the injury, which OSU was not certain would heal in time to allow Heinselman to compete next weekend at the NCAA championships in Tulsa.
That removes a potential high-finisher and point-getter from the the Buckeyes' lineup, unless Heinselman's backup, Andre Gonzales, can fill the void and exceed expectations that accompany his seeding at No. 14, necessitated by rule for replacement wrestlers.
Heinselman went 20-4 this season and highlighted OSU's dual meet loss to No. 1 Penn State with a pin in the opening match.
He was a four-time NCAA qualifier, had already qualified again and was capable of finishing much higher than the No. 7 seeding he received in the league before his injury.
"We really felt like he could have been in the finals," Ryan said. "Malik is good enough to be in the finals. He was on the opposite side of (Iowa's) Spencer Lee, who is a wrecking force in the weight class. One side of the bracket isn't nearly as much of a mystery as the other. We trust Andre. The door is open for him."
Gonzales, a redshirt sophomore, went 14-9 this season with six bonus-point wins. If he finishes eighth or higher in Ann Arbor, he will give OSU a full compliment of 10 wrestlers at nationals.
Sammy Sasso is the Buckeyes' top seed in his weight class, entering the weekend No. 1 at 149 pounds.
Teammates Jesse Mendez at 133 and Kaleb Romero at 184 are No. 2 seeds, meaning they're favored to reach the finals, where presumably both would meet defending NCAA champions from Penn State.
Mendez lost to two-time NCAA champion Roman Bravo-Young in OSU's dual loss to the Nittany Lions, 7-2.
Romero also lost that night to two-time defending NCAA champion Aaron Brooks, 3-2. Romero had single-leg shot opportunities twice in the match, suffering the only takedown with 1:14 left.
Romero suffered a lower-body injury after that and hasn't been on the mat competitively since then.
"There are a lot of good guys at the weight," Ryan said of the field at 184. "Brooks is obviously the standard, but Kaleb is as good as anybody. He feels as good as he's ever felt.
"He's as strong as he's ever been. He's in a really good spot. He's ready to go. I think the match against Brooks taught him a lot. He has a lot of confidence right now."
Mendez has been everything anticipated despite extremely lofty expectations that accompanied his arrival on campus from a high school career in Indiana that saw him win four state championships.
"It's a big weight cut for him; it's a long season and you have to be more than really good at wrestling to be put in there as a freshman," Ryan said. "Jesse has all the things that go above and beyond.
"He's a really good wrestler, but he's a really tough person who loves the sport. We thought he could handle all of that, and he's proven it."
Ethan Smith is OSU's next-highest seed at No. 3 at 174 pounds, where Penn State's Carter Starocci is another of the Nittany Lions' two-time defending NCAA champions and one of five reigning champs on their roster.
"They're the heavy front-runner," Ryan said. "By the way this season has gone this year, they're the heavy favorite. We're really focused on putting a bunch of guys in the championship. We can do that. The score will take care of itself."
OSU's best chance for a dark-horse contender to score unexpected points may be 157-pounder Paddy Gallagher, who is seeded 12th despite his penchant for wrestling higher-ranked opponents extremely tough.
Gallagher defeated No. 8 seed Trevor Chumbley of Northwestern in overtime and had No. 1 Peyton Robb of Nebraska lined up for a winning takedown in the final seconds of a one-point loss in their match. Officials denied the call on replay.
"Paddy is angry right now," Ryan said. "Look, he's had a bunch of matches where he ran out of time. He knows he has to be better early in matches.
"If he wins the Big Ten, it doesn't surprise me. He can win it, even though he's ranked 12th. A lot of guys ranked higher, he has beaten."