There's plenty in the archives that lends texture to the upcoming Division IV girls basketball regional championship game, but only what happens Saturday when No. 1 Tri-Village meets No. 2 Fort Loramie will impact the quest for a 2023 state championship.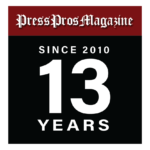 Vandalia, OH – The game that will decide the Division IV girls basketball regional championship features robust traditions, dueling conference players-of-the-year, deep rosters, accomplished coaches and a long history of previous high-stakes matchups between the competing schools.
What it won't have is any element of surprise.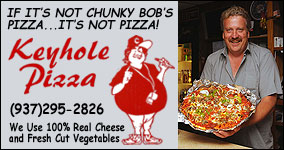 While not official until both Tri-Village and Fort Loramie survived their respective regional semifinals on Thursday, their 1 p.m. Saturday tipoff at the Butler Student Events Center has been hovering on everyone's radar like a Chinese spy balloon.
Tri-Village (27-0) has been No. 1 since the first state-wide poll came out in mid-January and Fort Loramie (24-2) has been right behind them in the No. 2 spot all the way to the final poll released two weeks ago.
Only one can advance to the state semifinals at UD Arena next weekend, a scenario that's played out quite often over the past decade-plus.
"We've met on this floor a lot," Fort Loramie coach Carla Siegel said after a 57-42 win over Russia in the second semifinal Thursday night. "We played them four years in a row, in 2010, '11, '12 and '13. We beat them three of the four times. They beat us in 2012 when they went to state.
"Just think about that…for four years you had the same two teams in the regional final. That's unheard of."
Siegel's 2021 team throttled Tri-Village, 61-37, for the regional title en route to her third state championship, but that was a veteran Loramie team and Tri-Village was sophomore-laden.
Now, Patriots coach Brad Gray's team has grown up, with Rylee Sagester the state's career three-point field goal leader and a Ms. Basketball finalist, along with fellow seniors Morgan Hunt and Torie Richards leading the way.
"We're playing three seniors that have a lot of experience and also have a lot of confidence in themselves and each other right now," said Gray, whose team pulled away in the final 1:34 to defeat Marion Local, 50-38, in the other semifinal. "That's the biggest difference."

Sagester, Hunt and Richards have known plenty of heartbreak over their careers, losing to Cincinnati Country Day in the 2020 regional semis, to Loramie in the finals the following year and to CCD again in the title game last year.
"If you ask me the biggest difference between this team and some of the teams we've had in the past, it's been our response mechanism," Gray said. "This team really handles things a lot differently. That's not a knock on our past teams. It's just a fact. We've faced a lot of adversity this year."
Tri-Village 50, Marion Local 38
Although its final margin seemed comfortable, Tri-Village couldn't breathe easily against Marion Local until it proved Gray's point about handling adversity.
Despite shooting 26 percent from the field, the Flyers doggedly hung around and climbed within 39-38 when Lindsey Koenig scored inside with 3:13 to play.
Being that close that late seemed miraculous, given that Marion had been within 34-30 at the 3:13 mark of the third quarter when it went the next eight possessions and scored only a free throw from Koenig over that span.
"We were still right there," Marion Local coach Beth Streib said. "I can't fault our effort, but they hit shots and we didn't."
The biggest shot came from Sagester at 1:34, following teammate Kynnedi Hager's shot in close on the previous possession with a quick-trigger, step-back three-pointer from the left wing for a 44-38 margin.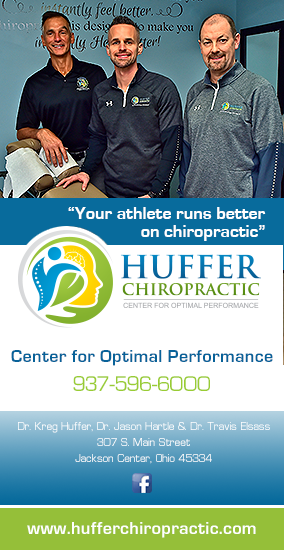 Asked if her father, Josh, the coach of Tri-Village's 2022 state-runner-up boys team would approve of a step-back three when leading by three late in a game, Rylee said:
"Probably not. I don't know what was going through my head. Probably that we needed to get some points on the board. Yeah, I don't think he would approve of that shot, but when he sees me he's probably going to tell me, 'Great shot. You made it.' "
Sagester finished with 22 points, 11 in each half, and Hunt had 14.
Koenig led Marion Local (22-5) with 14 and Chloe Ronnebaum had 10.
Fort Loramie 57, Russia 42
Like the first game of the night, Loramie's advance over Shelby County League rival Russia (20-5) was much closer than it finished.
The Raiders recovered from a slow start that put them in a 15-6 hole after one quarter, riding its tandem of Cece Borchers and Roni Poling back into contention by the half, trailing only 27-22.
Loramie's defense, however, wasn't done with the Raiders, forcing turnovers on the first three possessions of the second half.
Ava Turner scored off both those giveaways to send the Redskins' lead to 31-22, and Summer Hoying's basket inside and a pair of driving layups from Skyler Albers after a Russia free throw extended the margin to 37-23.
Albers finished with 16 points, twice her average, to lead a balanced Loramie attack that gained 10 points from Shelby County League player of the year Ava Turner and nine from Avery Brandewie.
"It's everyone," Albers said of the key to Loramie's advance to another regional final. "We just play really hard and we play as a team. Our bench helps us out a lot. We all get along and we focus a lot on defense. We communicated really well at that tonight."
Poling led Russia with 15 and Borchers had 13.
They led a comeback that reduced Loramie's 37-23 lead to 39-33 with three minutes left in the third quarter, but the Redskins' active hands in passing lanes and pressure on the ball keyed an 8-2 spurt that put the game away.
"I think it's a calling card of ours, our defense," Siegel said. "Offense isn't really a calling card. Sometimes you can get easy baskets off transition, but I felt the way the girls played tonight – being aggressive at the rim – that was a change. I don't think Russia was ready for that, to see that side of us."
Of course, given the history between Tri-Village and Loramie, there will be few secrets on Saturday, albeit a bit of a twist from season when top-ranked Loramie got upset in the regional semis and No. 2 Tri-Village moved on, only to fall in the finals.
"They're No. 1 this time, so we're going to be the hunters instead of the hunted," Siegel said. "It's going to be an exciting game. They're explosive. They have a lot of seniors who have a lot of experience. We need to be sure we're ready to match that."