Versailles' shots would not fall for more than three quarters of its Division III regional semifinal, but the Tigers stuck with it until the frustration melted away in a decisive stretch that rewarded them for their failure to yield to adversity.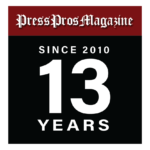 Springfield, OH – In the hard-working communities that comprise the Midwest Athletic Conference, there's a mindset you better embrace or it will bite down on your aspirations in life and in athletics.
It goes something like this: "Anything worth having is worth working hard to achieve."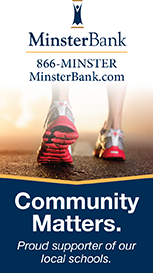 Many a state championship has been won hanging doggedly to that approach and there's a chance for another after Versailles' followed that adage expertly in a 45-41 survival of East Clinton on Wednesday in the Division III girls basketball regional semifinals.
The Tigers (18-10) moved on to play Africentric (17-4) at 1 p.m. Saturday thanks to a refusal to fold in the face of missed shot after missed shot through the first 25 minutes.
"We didn't shoot well tonight," Versailles coach Tracy White said. "The defensive intensity gives you a little more freedom to not have to shoot as well. Man, hopefully, we can get that lid off the basket and knock some shots down this next game."
The Tigers converted only 15-of-48 attempts from the field and missed all nine of their three-point attempts, yet rallied from a 34-28 deficit over the final seven minutes because of an adjustment that finally opened the floodgates.
Well, cracked open the floodgates, is more like it.
After scoring only five times all night on their first attempt of a possession, the Tigers found 6-1 sophomore Taylor Wagner inside for points on five straight possessions, including four times without a miss to precede it.
That took Versailles from six points down to a 37-36 lead it would surrender only once thereafter, eventually taking control and gaining enough separation to advance when Wagner again scored back-to-back inside at 3:22 and 2:36.
"The gym was crazy loud and I think we were consumed with that," senior guard Lexi Magoto said, explaining the Tigers' 31% field goal shooting. "We just relied on our posts this game. They got it done down in the paint."
With Wagner and 6-0 junior Allison Schwartz, Versailles enjoyed a decided advantage in the lane. That worked for 11 offensive rebounds and 19 second-chance points, but not much initial offensive success until Wagner broke free to score all 12 of her points in a span of 3:50 down the stretch.
"We went post-to-post, high-low," Wagner said. "I don't think they could guard both me and Allison at the same time. That action really helped us out there."
East Clinton (23-3) rode the three-point shooting of guards Jordan Collum and Jayden Murphy to a 13-6 lead after one quarter, but Versailles' dominance on the offensive glass kept them in range.
The Tigers fell farthest off the pace at 28-21 with 3:42 left in the third quarter, only to have Cassie Leach and Sarah Stammen hit jumpers on consecutive trips to get them back in touch.
East Clinton helped with a pair of two-shot free throw misses in succession and also wasted a chance when Murphy stole a Versailles' pass at midcourt as the quarter ended and missed the layup at the buzzer.
Libby Evanshire, a 5-10 senior and East Clinton's top scorer, fought gamely to keep her team in front in the fourth quarter, but the ankle she sprained in the Astros' district final began to become an issue.
"The biggest thing we talked about was No. 10 was playing injured," White said. "She was fighting. She was tired. We talked about just pushing in transition and getting our bigs the ball. We really didn't do it the whole game."
Schwartz scored the Tigers' first basket of the night, then scored their first and second hoops of the second quarter, but then went silent.
East Clinton earned some credit for that, doubling Schwartz and Wagner whenever they touched it early.
"We weren't getting it to our post, so they quit doubling," White said. "We made the adjustment to go right in to our post. Three possessions straight, we were able to get layups. Those are high-percentage shots when you're not shooting well."
Wagner's close shot at 3:22 forged a 39-39 tie, after which she gave Versailles the lead at 2:36.
It stayed there until East Clinton's Jozie Jones hit one of two from the line at the 46-second mark. Evanshire fouled out when the Astros pressed Versailles in the backcourt, putting Jenna Dirksen on the line for a pair.
Having scored 10 points to that juncture, Dirksen surprisingly missed both, but Versailles outfought East Clinton for the rebound and Leach got fouled with 24.6 seconds left.
She made both for a 43-40 lead, which shrank a bit when Lauren Stonewall made one of two for East Clinton with 4.5 seconds to play.
Versailles called a timeout and White inserted sophomore Grace Osborne for the first time all night, getting her free for the inbounds pass and a quick foul.
Osborne, sidelined by an ankle injury recently, calmly drained both attempts to account for the final four-point margin.
"Any time the shots aren't going in, it's like, "Dang it,' " Magoto said. "But you just have to keep shooting. We always are taught to have a next-play mentality and I think we did that tremendously tonight.
"I think the defensive intensity has been driving us. Our offense stems from that."
The regional final appearance is Versailles' first since 2020, when it lost to Anna in advance of the state tournament's cancellation because of COVID.
The Tigers last won a regional and reached the state semifinals 2018, when they lost to Africentric in the title game, 53-47.
"They're opposite of what we saw tonight," White said of the Nubians. "They like to push the tempo. They like to speed it up and they really get up in your grill on defense. But on offense, they like to get it into their post players. And their bigs are big. They're strong. They're a force to be reckoned with."
The Tigers aren't to be underestimated, either, having rallied from an 0-4 start to win 11 of their last 13 games.
"We're a young group that have hung together as a team," White said of a roster on which Magoto is the only senior. "They flat-out work. They want it and they accept challenges.
"Every day we try to get better at two or three things. And whatever those two or three things are, they're laser-focused. I can't say enough about our girls."