Both the Russia Raiders and Troy Christian Eagles cut down the nets after winning Division IV district titles at the University of Dayton Arena on Wednesday. The Raiders and Eagles meet in the regional semifinals Tuesday at Kettering's Trent Arena.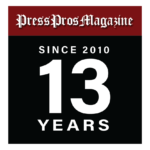 DAYTON, Ohio – Four years ago the Russia Raiders endured an uncharacteristic basketball season, finishing 7-16 overall. The Raiders' program is accustomed to seeing double digits on the left side of the record … so much so that you have to go back to the 1997-98 season to find their last losing season.
The message to the Raiders at the time – especially the freshmen — was simple: Keep fighting.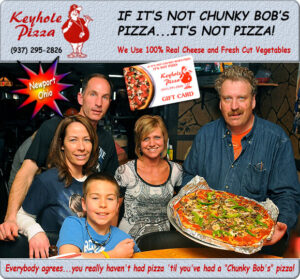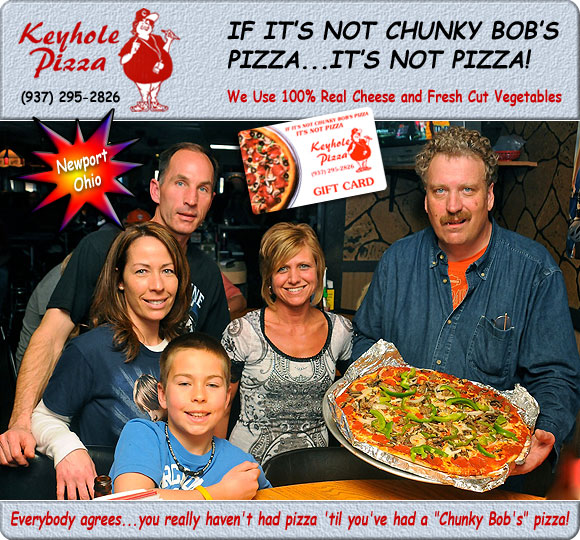 "They had to endure some not very fun nights," Russia basketball coach Spencer Cordonnier said. "Dave (Borchers) and I continued to talk to them and say, 'We're going to get there. We're going to come together it's just going to take time.' "
On Wednesday the Raiders arrived.
Smothering defense. Balanced offense. And free throws … lots of free throws. It all amounted to a tougher-than-it-sounds 70-58 victory against Springfield Catholic Central for a Division IV district championship at the University of Dayton Arena. It was a team effort for sure – just like the other 22 wins before this one. But when it came time to cut down the net one person stood out – and appropriately so.
Doug Borchers, Dave's brother, climbed the ladder on the UD Arena floor and gave the net the final snip … a moment traditionally reserved for the head coach. Doug Borchers held it high to the cheering Raider Nation. Dave, announced as the Raiders head coach before every game this season, died Oct. 14 after suffering injuries in a two-car accident a week earlier.
"There's been a lot of emotions at a lot of different times," Cordonnier said. "(The Borchers family) is very supportive of us even though he's supposed to be here doing this. We just want to continue to honor him. He's looking down on us. He's probably up there wearing his blue and gold cheering away with a vein popping out of his head.
"It's still a very sad situation. We want to remember him any way we can because we lost a dear friend."
Dave Borchers, who would have been in his fifth season coaching the Raiders, no doubt would have been proud of the Raiders' turnaround from that season four years ago. And make no mistake … the Raiders aren't done yet.
Russia (23-3) plays Troy Christian (23-3) in the regional semifinals 8 p.m. Tuesday at Trent Arena in Kettering. In the second game on Wednesday at UD, Troy Christian sprinted to an 11-0 lead and pushed the tempo to wear down Riverview East Academy for a 58-32 district championship.
Troy Christian shot 24-of-39 from the field overall (61.5 percent) and held a Riverview East team (24-2) averaging 59 points to 13-of-37 shooting (35.1 percent).
"It's a great feeling. We set out a goal this year to make it to UD Arena," said Parker Penrod, who finished with 16 points. "We all said we weren't coming to UD just to make it to UD. We were coming to win. It means so much to our whole team."
Alex Free led Troy Christian with 17 points, nine rebounds and seven assists. Frank Rupnik added 10 points, six rebounds and four blocks.
Free punctuated the Eagles' victory when he sprinted past his defender down the left side of the lane, took Rupnik's pass and dunked it early in the fourth quarter. Troy Christian dominated in the paint with a 36-8 scoring advantage.
"When coach called the play I looked at Parker and I said I was going to dunk it. And I did it," Free said. "It's sweet (to win a district title) in UD Arena in front of all these people."
The Raiders' players won't soon forget their district championship, either. The bruises they got from the Irish (17-9) – and vice versa – will remind them for the next few days. Physical tussles are common in the SCAL. This one might have topped any of those games. There were 38 fouls called … 22 on Catholic Central and 16 on Russia. A good number of Irish fouls came in the fourth quarter in an attempt to stop the clock.
The Raiders responded by hitting 15-of-19 free throws in the fourth quarter. They were 25-of-37 overall as seven different Raiders scored from the line.
Neither the big game nor the big-time arena intimidated the Raiders. Well, at least they didn't show it. About an hour before the game as players were mingling on the court, one Irish player took in the arena's historic atmosphere.
"It's a lot bigger than it looks on TV, isn't it?" said an Irish coach.
"Our team came here to watch a Dayton game not too long ago," Russia's Benjamin York said. "We walked in and were like, 'Wow it's going to be cool playing a game here.' When we walked out here it was like nothing we expected."
Russia led 36-33 with 5:10 left in the third quarter. They stretched it to 45-38 with scores from Braylon Cordonnier's three-pointer, Brayden Monnin's basket plus two free throws and Hayden Quinter's steal and score.
York put the lead in double digits, 49-38, on a basket off Zane Shappie's great pass inside. The lead dipped to five with 4:05 to play…but a Borchers' drive, a Cordonnier score off a York bounce pass inside and another Cordonnier basket off an inbounds play restored the margin to 56-46 with 2:35 remaining.
"It feels great knowing we've worked hard every day at practice leaving it all on the floor," said Braylon Cordonnier, who finished with a game-high 22 points. "We're happy that's the result we got."
York finished with 17 points and Brayden Monnin added 10. Hayden Quinter scored seven, grabbed a team-high eight rebounds had four steals. Shappie had seven points and six assists.
"Coach told me in practice, 'You have to be confident with your shot.' I went out there and tried to do what I could for the team," York said. "We've got a lot of scorers on this team and that's what makes us special. We pride ourselves on the defensive end to create points on the offensive end."
That swarming Russia defense forced 16 turnovers and converted them into 18 points. The Raiders committed nine turnovers.
Catholic Central's Tyler Galluch, who would fit right in with the SCAL's physical play, scored a game-high 20 points with the ability to move defenders out of his way inside. He added seven rebounds. He also found himself on the bench in the first quarter with two fouls and finished with five points in the first half.
"It was each way. Physical on their end and physical on our end," Braylon Cordonnier said. "… He's big, built, strong and did what he wanted to basically. Our goal was if we held him to a limited amount we had a good shot to move on."
Russia sits two wins away from a regional championship and trip to the state semifinals. Four years ago that thought would have been swatted away at the rim. Now – led by seniors Shappie, Colby Monnin, Ross Fiessinger and Xavier Phlipot – it's within reach.
"Dave and I talked about it last summer," Spencer Cordonnier said. "These kids are buying into the dog mentality. I think we were anticipating a very special year. That's the way it's worked out. Not the way we wanted this to be. But we saw this coming.
"I wouldn't be able to do this without (assistant coach Brad Francis) this year. After the season we'll talk about it and see how we move forward. For now Dave is still our head coach and I'm the interim coach. We're not ready to go home yet."