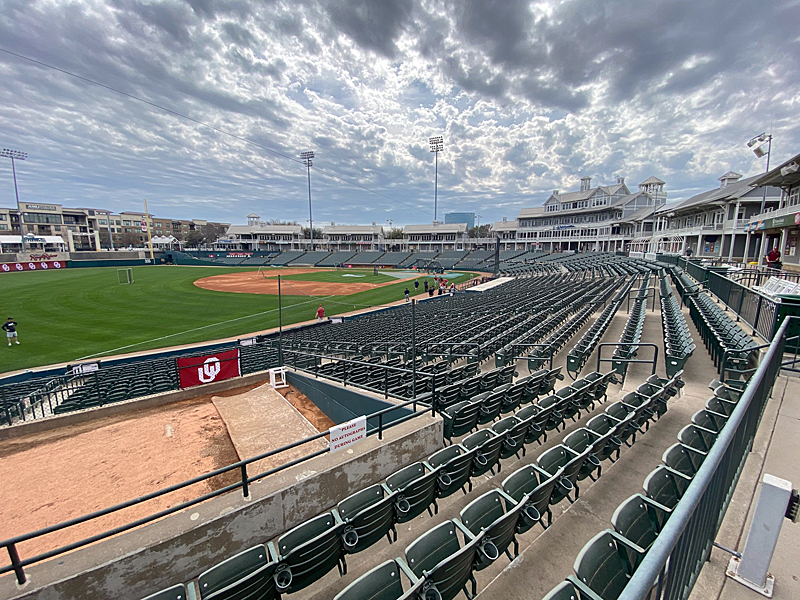 The Buckeyes are hoping to play well and get back to .500 in this weekend's Frisco Classic here in Texas…and with an eye on the future and even bigger wins, no doubt.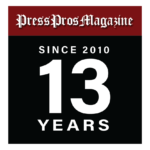 On the ground in the Metroplex (Dallas, Texas) in preparation for this weekend's Frisco Classic, there is always interest in Texas for baseball, and especially college baseball.
Thursday we met some local people who are knowledgable, and asked the inevitable question about the 2023 Ohio State baseball.
"How's a little of Texas lookin' on your Buckeyes?", said a contact at the Frisco ballpark when we picked up our credentials earlier today.
The reference, of course, was to coaches Bill Mosiello and Sean Allen who came to Columbus from TCU and the University of Texas, respectively, during the past off-season as part of
the Buckeyes' coaching change.
"Are they ready for this?", asked Don Motz, a daily reader on Press Pros, who follows the team faithfully.
Well the fact that they're here in Texas this weekend, playing in what is touted as one of the country's best college baseball showcases, reflects some of the impact of Bill Mosiello…as well as how a little bit of Texas baseball culture could look good on the Buckeyes' future, as well.
Cal Berkeley, Mississippi State, and Oklahoma reflects a definite upgrade with non-conference play compared to recent years when typically they would play that kind of competition later in the season – a Texas Tech, and Louisville, for instance. And it signifies Mosiello's pledge to appeal to the best recruiting prospects by his willingness to play anyone, anywhere, and anytime to showcase Ohio State baseball.
In fact, what it signifies is another Mosiello pledge…that a little bit of Ohio State is sometime soon going to look good on national baseball. So you gotta' start somewhere!
And it doesn't take a lot of imagination to figure this out – that with the addition of UCLA and USC to the Big Ten baseball lineup in 2024 – the Southwest and the west coast are in play for recruiting by the current thirteen Big Ten schools. And to that end, Mosiello and the Buckeyes are scheduling with a priority on western competition during next spring's non-conference, pre-Big Ten play. There is no trip to Florida planned for their traditional opening weekend.
But this weekend…it's Frisco, Texas, about 30 minutes north of Dallas and Frisco Stadium, home of the Texas Rangers Double A franchise, the Roughriders, in what the locals and Roughrider administration claim as the prettiest minor league ballpark in the America – for its unique architectural design as the centerpiece of Frisco's downtown business and retail community (see above).
The Buckeyes will play Mississippi State (6-3) on Friday at 6 pm (central time), with junior Isaiah Coupet scheduled to pitch. Coupet is 1-1 with a sparkling .069 earned run average.
On Saturday the play Cal Berkeley (6-1) at 5 pm (central time) with Texas transfer Justin Eckhardt making his third start, seeking his first win as a Buckeye. Eckhardt is 0-1 with a 6.75 earned run average.
Sunday's finale with 2022 College World Series runner-up Oklahoma (4-4) will begin at 3 pm (central time) with sophomore Gavin Bruni (0-0, 1.93 era) seeking his first victory as a Buckeye.
Both Coupet and Bruni were outstanding last weekend in Phoenix and the hope is that they can carry some consistency through these next two weeks of non-conference play as the Buckeyes prepare for league play and their Big Ten opener at Indiana on March 24, 25, and 26th.
Other Notes:
Shelby County readers will be interested in the below photo of Jared Haying's name as it appears on the Frisco Roughriders major league alumni board. Every former 'Rider that played in the big leagues is listed on a giant display behind the third base grandstand, with the years that a player spent with Frisco, along with this debut date in the big leagues.
Hoying, who lives in Fort Laramie, Ohio, played in the big leagues with Texas for parts of two seasons (2016, '17) before playing in the Korea for three seasons. In 2021 he made three plate appearances in two games with the Toronto Blue Jays.