One Division IV district semi-final was no question, and another was highly questionable as to how it finished.  But in the end the MAC was highly represented as St. Henry and Marion Local advanced Tuesday to Friday's District Final round at Wapakoneta.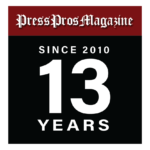 Wapakoneta, OH – The packed house that paid to see Tuesday night's Division IV district semi-final games at Wapakoneta's beautiful gym left, for the most part, believing that they'd seen what they thought they would see.
St. Henry (14-12), an up-and-down team throughout the regular season, characterized by aggressive defense and mercurial outside shooting on occasion, had one of those 'occasions' Tuesday at the expense of New Bremen.  The Redskins shot 60% from three-point range in the first half – 50% for the game – to atone for an earlier 73-63 loss to the Cardinals during league play, and won 58-45.
In the nightcap, Marion Local (21-4), also used the three-point shot – 7 of them – to stave off a second half comeback attempt by Fort Recovery…and benefited by one of those questionable moments in basketball at the end.  Fort Recovery's Cale Rammel had a shot at winning the game at the buzzer, was contacted on his shot attempt, and there was no call by the officials.  Marion, by fate, or by irony, barely squeaked by, 35-34.
It was one of those 'let the kids decide the outcome moments' – or one of those 'we don't want the officials to decide the outcome moments' – where the officials probably did decide the outcome.  No one can say for sure, of course.  But you could have cut the frustration, and the irony, with a knife.
One onlooker remarked, "He (Rammel) would have decided the outcome if he had gotten the chance."  Meaning, of course, if he had gotten to shoot a pair of free throws.
One thing that can't be questioned is the challenge of the Wapakoneta district tournament – for the fact of a preponderance of MAC teams that know each other's personnel and tendencies so well that there's no such thing as a sure thing.  And that very reality manifested itself again Tuesday with the St. Henry Redskins.
St. Henry was on fire from three-point range, shot 60% (6 of 10) for the first half alone, and used their aggressive pressure defense to totally disarm a New Bremen team that on most nights was equally disarming throughout the year.  New Bremen has scorers, Aaron Thieman and David Homan;  and the Cardinals had ranked second in the league for most of the year in scoring offense, second only to St. Henry.
But St. Henry was also a team that ranked third in the MAC in three-point shooting, and led by Luke Beyke (3 of 5), they finished the night shooting 8 of 16 (50%) from behind the line…while New Bremen couldn't throw the ball in a sink hole, hitting just 2 of 18 (11%), and didn't make a three-pointer at all until Alex Homan finally rattled one in at the 4:04 mark of the third quarter.  To that point they had been 0 for 12.
That said, however, New Bremen played hard, kept battling, pressuring the ball, doing their best to create turnovers and easy attempts at the rim in transition.  But that failed them, as well.  They had a lot of looks from point-blank range that just wouldn't go in.
St. Henry went to the halftime locker room leading 35-23, led 47-35 at the end of three, and then saw New Bremen finally make a couple of shots in the midst of a 7-2 run in the fourth quarter that cut the Redskins' lead to 51-43.  But fouls crept up on the Cardinals, Homan and Dylan Bambauer fouled out, and St. Henry extended their lead at the foul line, ultimately to a 13-point outcome…58-45.
St. Henry had three in double figures, with Luke Beyke leading the Redskins with 19 points.  Devin Delzeith had 12, and Evan Bowers finished with 11 points.  Between the three of them, they were 7 of 10 from three point range.
"I'm really proud of Luke Beyke because he hasn't been feeling well the last 48 hours,"  said St. Henry coach Eric Rosenbeck.  "For him to take care of his body and make sure he was ready to go was awesome.  And to me, I though Devin Delzeith was the difference in the game.  I think he had a double-double, filled up every stat line, and guarded Thieman (Aaron).  We asked him to do anything and everything, and he came through."
St. Henry's pressure defense was, as characterized, disarming, holding Aaron Thieman to just four points…while game-leader David Homan (21 pts.) and Evan Eyink (13 pts.) ended up with 34 of the Cardinals 45 points.
"I thought John Hartings, Hayden Boeckman, Devin and Curtis Puthoff did a great job on Thieman, because he's such an igniter for them,"  added Rosenbeck.  "If he hits one he's going to hit another one from 27 feet and they did that against us the last time we played.  We were able to take that away tonight.  And then we beat them on the glass (rebounds), 39-28, and that was a huge deal because the first time we played they just kept getting second-chance opportunities to score.  They got some offensive rebounds tonight, but it wasn't a lack of effort from St. Henry."
The night's second game didn't come anywhere close to the 103 total points scored by St. Henry and New Bremen, with Marion Local using the three-point shooting of forward Austin Niekamp (3 of 5) to outscore Fort Recovery 14 to 5 in the second quarter and ease into a 22-16 halftime lead.
And that's what people assumed…that Marion's physical play and defensive style would see them through and make it hard for the MAC's leading scorer, Cale Rammel, to outscore Marion's size with Jack Knapke and Austin Niekamp, along with premier outside shooter, Jadyn Mescher.
But Mescher came out cold, missing four of five three-point attempts in the first half before finally knocking one down just before halftime.  Niekamp, on the other hand, made up the difference.  The Flyers' 6'8″ sophomore coolly knocked down three of four first half attempts, all in the second quarter, and sent the Marion Local to the locker room with a 6-point halftime lead.
"We knew how hard this game was going to be,"  said Marion coach Kurt Goettemoeller.  "They have size, they have a great player in Rammel, and Austin (Niekamp) kept us in it in the first half.  We had nothing going on, and he hit three big 3s.  We had a 6-point lead at halftime, and I really thought we'd be fine in the second half."
But they weren't.
Fort Recovery senior Daniel Patch saw to that, scoring the first five points of the second half, and four minutes into the third quarter Recovery had tied the game at 22-22, holding Marion scoreless.  Niekamp finally broke Marion's scoreless string with a jump shot from close range;  and moments later Jadyn Mescher would hit the first of his two second half three-pointers to push Marion back out ahead.  On their following possession Luke Pohlman hit a three-pointer from the wing to give them 30-26 third quarter lead.
But they couldn't shake Rammel, who finally began to warm up to start the fourth quarter.  Trailing by two, 30-28, Rammel hit a three-pointer from the corner to give Fort Recovery its first lead of the second half, 31-30.
Tate Hess answered, scoring on a driving layup.  Rammel scored again, with a stick back and a pair of free throws to push Recovery back ahead, 34-32.
Then, on what turned out to be Marion's biggest possession of the game, Jadyn Mescher found himself open in the corner, in front of the Marion bench.  Hess found him with a pass, and without hesitation Mescher swished his final three pointer of the game to send Marion back ahead, 35-34.
There was plenty of time for Fort Recovery to come down, work some offense, and try to get an open look.  But Marion's defense clamped down on all the favorable options, forcing Recovery coach Bob Leverette to call timeout with 7.2 seconds remaining.  Out of that timeout they got the ball into the hands of Rammel with an inbounds pass from the baseline.  He dribbled to the foul line extended, and with three seconds on the clock attempted a jump shot over the outstretched effort of Tate Hess.  Hess made contact, Rammel's shot came up just short of the rim, and Marion was fouled as it claimed the rebound with a second remaining on the clock.
Fort Recovery's bench was stunned at the lack of a call, and the Fort Recovery fans were further incensed that Marion Local was the one who got the foul call, as well as the ball out of bounds with one second remaining.  Marion threw the ball the length of the court, where Mescher caught it as time ran out.
"Jadyn Mescher hit a huge 3 for us,"  said Goettemoeller, afterwards.  "He had some good looks that he missed tonight, shots that just didn't go down.  But when we really needed one he hit a big shot for us.  Those are the kind that you remember."
Austin Niekamp would lead Marion in scoring with 11 points, while Mescher had 9, and Tate Hess would finish with 6.
For Fort Recovery, Cale Rammel's outstanding career came to an end with 19 points, the only Indians player to score in double figures.  Daniel Patch finished with 8.
Basketball giveth, and it taketh away.   And Goettemoeller took the side of no call necessary on the Rammel shot at the buzzer that could have changed Marion Local's entire season.
"I held my breath, but in tournament time, I think the referees did the right thing because you gotta' let the kids decide it,"  he said. "It has to be an obvious foul, and I'd have to look at a replay.  But in my mind, unless it's obvious, you don't call that foul.  The players should decide the game."
And one play rarely decides a game, or does an official's call.
It's just that in this case it felt like it did…as it set up one of the MAC's classic basketball scenarios with Friday's 7 pm district final meeting between Marion Local and St. Henry.  When they played in January Marion won that game 68-52.  Given the competitive environment of the MAC, the familiarity between teams, and the fact of there are no secrets…there will be no betting favorite with a regional berth on the line.
"It's very, very hard,"  said Eric Rosenbeck.  "Tonight we shot the ball well – had a few more than they had go in.  A couple of years ago when we played New Bremen here, they hit a few more.  I love playing against the local teams…because everyone competes to the very end."