After a debilitating home loss to George Mason Saturday, the University of Dayton Flyers rebounded with a vengeance Tuesday night in UD Arena with a 77-53 demolition of La Salle, clinching a double bye directly into the quarterfinals of the Atlantic 10 Conference championship tournament in Brooklyn.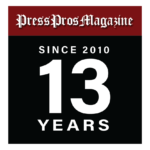 Dayton, OH. — If it was Toumani Camara's going away party, the University of Dayton basketball team sent their Belgian captain away with festive sunshine and rainbows.
It was Senior Night at UD Arena and there isn't a senior on the team. Camara is listed as a junior, but graduates this summer.
But he has a year of basketball eligibility left and could return. But, just in case he takes the money and runs to pro basketball, UD honored him as a senior before the game.
The game?
After giving the Flyer Faithful heart flutters and palpitations in the first half, and early in the second half,  the Flyers flogged La Salle Tuesday night, 77-53.
The victory sealed a double bye, a direct path to the quarterfinals of the Atlantic 10 tournament in Brooklyn.
This one seemed to come easy, then hard, then easy again. As the Flyers often have done this season, they burst to a big lead. Then they permit the foe to creep back. . .and sometimes snatch away a victory from the Flyers.
On this night, UD ripped to a 17-4 start and a 24-8 lead. Over and done? Not with the Flyers.
With a 33-18 lead. the Flyers didn't score in the final three minutes of the half and La Salle put on a 9-0 run to pull within 33-27 at the half.
Another crushing defeat like Saturday's demoralizer to George Mason? Not this time.
The Flyer let the Explorers hang around at 52-45 with 10 minutes to play. Then UD yanked the lamp shades over La Salle's heads and took away the party favors with a 10-0 run. That made it 62-45 and the Flyer finished the splurge with a 25-8 finishing rush.
**The 10-0 decisive run began with Mustapha Amzil wheeling a 360 to the right of the basket and knocking it down. Amzil came off the bench to score 10 points on five of six shooting.
**Next came an alley-oop pass from Malichi Smith to DaRon Holmes II for a dunk that was more like a grand slam. Smith finished with 10 assists and only one turnover. Holmes scored a team-high 16 points. . .a below average night on 7 of 13 shooting. But his 10 rebounds gave him 11 double-doubles this season.

"I thought Deuce's (Holmes) energy could have been better in the first half," said Flyer coach Anthony Grant, who pulled Holmes from the game early to sit a spell. "The second half he was able to pick it up and impose his will more."
**Next came a Koby Brea three-pointer, a specialty shot in which he has blind faith and is as majestic as Baryshnikov.
**Next came a three-pointer seemingly launched from Out Mongolia by Mike Sharavjamts.
The programming was briefly interrupted by two free throws from La Salle's Josh Nickelberry. Then the Flyer mayhem continued.
**Next came a free throw by Smith and when he missed the second the Flyers captured the rebound and Brea struck for another three.
**Next came a follow shot by Holmes and it was 68-47 with five minutes left and time for La Salle to gather the laundry.
"The last 12 or 13 minutes I thought we played the way we need to play," said Grant. "There was some spurts there early that I was not happy with, but the guys were able to fix that and come out with a victory."
Camara was not a part of the game-breaking run, but he hit a three early-on and scored seven of UD's first 13 and his second three-pointer gave the Flyers a 13-2 lead. He finished with 14 points on 4 of 5 shooting, 2 for 2 from three.
Camara began his collegiate career at the University of Georgia but transferred his talents to UD two seasons ago.
"He's been terrific to coach," said Grant. "From Day One he brought an energy with him into the building. He is an every day guy that is going to bring effort every single day. He is very coachable, great attitude, great teammate.
"He has grown as a player in the leadership role I asked him to play," Grant added. "I'm really, really proud of him and hopefully we can keep it going and extend this opportunity he has ahead of him."
Amidst the pre-game pomp and circumstance, Camara held his composure and played his usual Swiss Army knife game. .score, rebound, defend, lead.
Asked if it was the way he wanted to go out on Senior Night, he said, "Yeah. I wasn't worried about it. It's the last home game, so it's the same feeling for everybody. We came out with the victory. We played hard at the end. There were moments (early) when we were shaky, got a little to comfortable, but we were able to come back to our true identity and that was the most important thing.
"That's why we play the game of basketball," he said. "This atmosphere, to be able to play with my brothers. I play for those moments and I'm ready for it and I enjoy it."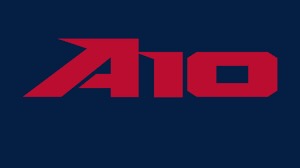 Camara isn't willing to commit or reveal his next move, whether he will next season play again with his UD brothers in the UD Arena atmosphere and enjoy more Flyer moments.
The Flyers won their 12th straight season's home finales and finished 14-2 at UD Arena.
"A huge thank you to our fans," said Grant. "Throughout the year we've had just an unbelievable atmosphere. It's two years in a row we've had the gym sold out for all our games before the seasons even started. From our entire staff and players, a big thank you to Flyer nation. It was awesome."