With Vanderbilt signee Madison Greene setting the tone, Pickerington Central handcuffed some of Dublin Coffman's prodigious three-point shooters and pulled away for a 60-52 regional semifinal victory. The Tigers will face Marysville, a 46-38 winner over Westerville South, for the regional crown and a trip to the Final Four on Friday.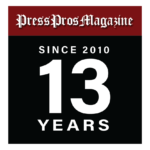 Westerville, OH – Chris Wallace peeked over his shoulder at the scoreboard after his Pickerington Central girls basketball grinded out a regional semifinal victory over Dublin Coffman Tuesday night and cringed a bit.
"Giving up 52 points is maybe not our best defensive effort," the Tigers' coach said. "We don't ever give up that many. But I guess when I think back on the end of the game, we certainly came up with some big defensive plays at key moments."
His players, however, were convinced that smoldering defense was the main reason Central came away with a 60-52 win before an overflow crowd at Westerville North.
"We knew defense was going to decide the game," Vanderbilt-bound senior guard Madison Greene said. "We saw their game on Saturday (when Coffman hit 16 three-pointers in a district final victory) and we knew we had to get out hard on their shooters."
Greene, in particular, did a bang-up job on Coffman standout guard Jenna Kopyar, holding her to one basket and just four points.
"Oh, we were definitely keying on her, and Madison was all too happy to draw the assignment," Wallace said.
Added Coffman coach Adam Banks: "Greene's a good one. That's what she does best is defend the perimeter."
Greene also hit five three-point shots and scored 19 points to pace the Tigers (23-4), who will face Marysville (25-2) at 7 Friday in the regional title game.
Backcourt mate Trinity Jackson added 16 points, including a huge three with two minutes left to help Central pull away down the stretch.
"Defense carried this win, especially in the second half when they got it close," Jackson said. "But the reason we got out to the big lead was that we were knocking down big shots against their zone."
Central raced to an 11-point lead, but Coffman gradually clawed its way back and took a 30-29 halftime lead on a 50-foot three-pointer from Tessa Grady as time expired.
Grady, a Wisconsin signee, turned in a fine performance for the Shamrocks with 23 points. Keiryn McGuff added 13 and was a force on the boards.
But that was the only lead Coffman would hold in a game of numerous steals, turnovers and tie-ups on traps.
Two free throws by Kopyar with 1:28 left cut Central's lead to 51-50.
The Tigers answered with an excellent feed from 6-1 Berry Wallace to Columbia-bound 6-1 post Olivia Cooper for a layup.
Cooper then made a steal on the defensive end and dribbled coast to coast for a layup to make it 55-50.
Coffman threw or dribbled the ball away three straight times and Greene and Wallace combined to sink 5 of 6 foul shots to seal the win.
"We finally were able to get some stops on Tessa late in the game and we got some transition baskets that helped us pull away," Chris Wallace said.
Central spanked Coffman 67-43 on Feb. 7, but players and coaches knew not to expect another rout.
"We knew they'd come out with a completely different game plan and we had to adapt," Greene said.
After watching Central go 1-for-20 from beyond the arc in the first half of a district final win over Tri-Valley, Banks wanted to goad the Tigers into settling for threes. But this time, they made them.
"They did a good job keeping their composure when we made our run at them, and they made a few second-chance baskets that really did us in in the fourth quarter," Banks said.
Marysville 46, Westerville South 38
Fresh off its first district title in program history, Marysville had to step out of its comfort a bit to repel feisty South, which thrives on an aggressive, in-your-face defensive style.
"We knew they would try to make this sort of an ugly game," Monarchs junior guard JoJo Eberhart said. "They're just really, really scrappy and hard to play against. But at the end of the day, we knew we had to take care of the ball and do what we needed to do to win."
Marysville coasted to a 22-4 lead and led comfortably, 39-23, at halftime.
But South (24-3) fought back ferociously, pulling as close as six in the final two minutes. But the Wildcats missed a breakaway layup on one possession and had three inside shots rim out on another.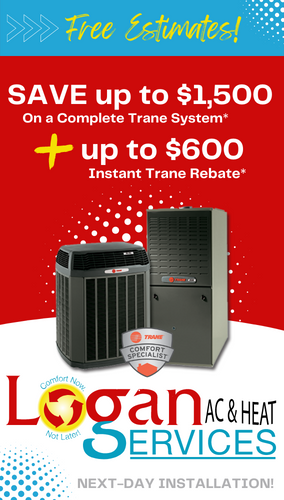 "It was an extremely tough battle … a dogfight just like we expected," Monarchs coach Klarke Ransome said. "Fortunately, we were able to respond and show some mental toughness down the stretch and pull this one out. In my mind, our response was the key to the game."
Ava Wilkerson scored 12 points and Eberhart 11 to pace Marysville, which has allowed only two opponents to top 50 points all season.
"With everything they were throwing at us, we just had to stay connected and continue to be strong with the ball," Wilkerson said. "It was critical to get out to the big lead. Getting that wiggle room turned out to be very helpful."
Zoe Guice had 12 points and Tamara Ortiz 10 for South.
"We started doing what we do best too late," Wildcats coach Jermaine Guice said. "We were scrambling a lot on defense because they execute their offense so well and stay so disciplined in it. They swing the ball and make the extra pass so well."