The Buckeyes head to Texas for what will be a very telling three-game series against three college baseball bluebloods, Cal, Mississippi State, and Oklahoma.  So how ready are they?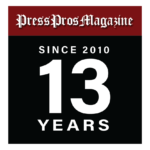 Columbus, OH – Back home in sinus valley…after five days in snot-free Arizona, and here's what we know now after two weeks of Ohio State baseball.
If you're a Buckeye baseball devotee', grab yourself a Claritin-D and dig in.  As challenging as it was in the Arizona desert over the weekend, they face their toughest non-conference test in years with this weekend's three-game series in Frisco, Texas.
What do we know?  It's different, with Bill Mosiello calling the shots;  and yet, you still have to do the things that win you baseball games, and they'll need that.
Perennial College World Series attendees Mississippi State and Oklahoma will be the opposition in two of the three games.  But Cal Berkeley, who enters at 6-1, may be the toughest of the three, according to their first two weeks' of play.  The Golden Bears are 6-1, having played Houston, Standford, Cal Poly, and UConn (a common opponent), and their pitching has been REALLY good.  Three of their four starters have yet to give up an earned run, and they stand 2.76 as a staff.
That said, they wear pants just like the Buckeyes, and they put them on one leg at a time.
As to the Buckeyes, here's what we've seen that makes them different…and yet, largely familiar to the issues that have identified them in the past.
One…it's very important that Trey Lipsey gets healthy and back in the lineup soon.  This team is athletic, but Trey Lipsey gives them speed at the leadoff position, and speed in left field, where he was flawless as a defender in 2022.  He could be just days away now, recovering from an upper leg pull suffered in Florida, and his presence in the lineup would be a plus – a huge plus!  It's thought that he'll be back for Cal-Bakersfield next week, but it's not out of possibility that he could be back in time for the Frisco series come Friday.
Two…there was some concern as to whether freshman Henry Kaczmar would handle the shortstop position on a daily basis.  There's no talk about that now.  Kaczmar has made the plays, has handled the bat, (8 for 30, .267) and his speed in the lineup is an upgrade over Zach Dezenzo last year.  He does have 4 of the Buckeyes' 9 errors over 8 games, but no one's wringing their hands over it.
"He's helped this team,"  says Mosiello.  "Obviously he's been a big boost to us, and if he wasn't ready to play he wouldn't be playing.  I'm super proud of what he and Graveline have done, their competitive spirit, and the fact that they're everything you want in a young player.  Now that said, my shortstop made 6 errors for the year last year, but that's part of being a freshman.  My guy last year was a senior, so this is going to be part of his progression."
Three…speaking of Matt Graveline, the catching position is a definite upgrade over 2022.  Senior Miami transfer Cole Andrews is leading the team in batting average (.375) and the combination of Andrews an Graveline have been error-free behind the plate over eight games and 74 put-out opportunities.  Arm-wise, Graveline is in a category all by himself and probably ranks already among the top five of Big Ten catchers.
Four…hitting-wise, the team average is .265 and that's an upgrade over the first two weeks of 2022, despite being 20 points under 2022.  How can that be?  This team has seen far superior pitching to that of Marshall, Indiana State, and BYU last year…both in velocity and experience.  But that will be tested this weekend, when the Buckeyes will see more of what they saw in Arizona – top talent, stretched out for seven innings, and ready to compete.  The one concern is Mitchell Okuley (.143, 4 for 28), who's just a slow starter, and no one's worried.
Five…Mosiello has campaigned on versatility and improved infield defense, and we've seen that.  Sophomore Josh McAlister (Flosmoor, IL) has been outstanding at second base, and his ability to turn the double play with Kaczmar is already ahead of 2022.  Good, too, that Nick Erwin is back healthy and in the lineup on a daily basis.  The Grove City native is off to a .345 start at the plate, and is relishing every day of his final year of college baseball.  Defensively, they're .970 at present compared to .955 for the year in 2022, and they're averaging about an error a game, compared to almost 2 per game in 2022.
Six…we know who two of the three starting pitchers are apt to be at this point.  Coupet has been electric, and sophomore Gavin Bruni looked like he was wired with 220 (volts) against Grand Canyon, hitting 96 a couple of times on the radar, and carried that kind of stuff through six innings, his longest outing as a Buckeye.  That said, the third spot is still a question between Justin Eckhardt and Josh Timmerman, who missed his start in Arizona in favor of George Eisenhardt.
Seven…the bullpen has got to embrace some roles, and quickly.  They have to be better, in the manner that haunted them last year – more efficient and confident to throw strikes.  Take a lesson from grad transfer Jonah Jenkins, perhaps, who in 7.1 innings has thrown to a 1.23 earned run average with 8 strikeouts and a walk.  Nolan Clegg has been a pleasant surprise – 2.45 with 6 strikeouts and 2 walks in four appearances.
But Beidelschies, Jake Johnson, Blayne Robinson, Jacob Gehring, and Wyatt Loncar are off to a 7.84 ERA (combined), and have 14 walks against 21 strikeouts in 17.2 innings.  That's too many free bases.  It's early, sure, but better bullpen means 5-3 instead of 3-5.  There's no question.
The better news?  If you take the time to compare the first two weeks with for Cal, Mississippi State, and Oklahoma, there are similarities.
Oklahoma lost in the CWS finals last year to Mississippi, and the Sooners are trying to settle the same roles as the Buckeyes have had over their first two weeks.  They're 4-4 and missing some of the parts they had in Omaha.
Mississippi State has more errors than the Buckeyes, but they're hitting 50 points higher.
Cal has the pitching, while struggling to hit.
It ought to be  interesting.
"It's a chance to compete, to show what we're made of.  It's going to be fun,"  says Mosiello.