It was there for the taking, but the bullpen could not protect a three-run lead over the final two innings… and the Buckeyes lose their third straight in the desert on a walk-off homer in the ninth.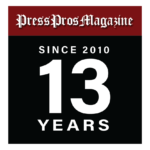 Phoenix, AZ – Baseball giveth…and yes, baseball taketh away.
And then sometimes you simply have to take what you want.
Such was the story in the desert Saturday night as the Ohio State Buckeyes (2-5) lost their third straight in this four-game weekend series on a walk-off home run in the bottom of the ninth, 7-5, their second loss in three days to the Grand Canyon 'Lopes (6-2).
To put it mildly, it was a crushing loss to Bill Mosiello's young Buckeyes, who again started a freshman behind the plate, one at shortstop, and shuffled his lineup Saturday to get as many confident-swinging bats as possible in the lineup.  Catchers Matt Graveline and Cole Andrews (DH) were both in the lineup because the two of them have made consistent hard contact along with Kade Kern, Nick Erwin, Henry Kaczmar, and Marcus Ernst.  No one, in fact, has hit the cover off the ball, but Mosiello rolled the dice in the above manner Saturday, and it paid immediate dividends.
Facing GCU lefthander Connor Markl in the second inning, Andrews singled, Mitchell Okuley followed with another single, and Andrews scored on an infield error off the bat of Josh McAlister to put OSU ahead, 1-0.
In the fourth Andrews led off with a solo homer to right center, his first of the season, to put the Buckeyes up 2-0.  And through the first six innings that appeared to be all they would need…because sophomore lefthander Gavin Bruni was dealing!
Stuff-wise, Bruni was the best he's been as a Buckeye, hitting as high as 96 on the radar gun, but more importantly…spotting the breaking ball and overwhelming the good-hitting GCU lineup when he did turn that fastball loose.
He struck out just 3, and walked 5, and pitched out of jams in the fifth and sixth when the Bucks' infield defense turned a pair of impressive double plays to clean up multiple GCU runners on base.  The Alliance, Ohio lefthander left the mound after six innings having thrown 91 pitches.  And for at least one night, and six innings, baseball had given the Buckeyes what appeared to be at least another third of their weekend starting trio, Bruni having improved on his  impressive debut last week in Florida against UConn.
But in the seventh the Buckeyes squandered a pair of possible runs when McAlister and Graveline both singled…and McAlister was thrown out stealing third base on a double steal.  One hitter later, Graveline was picked off second with Ernst and Kade Kern due up behind him.  One wonders, of course.
In the bottom of the seventh, and now facing the thrill-a-minute Buckeyes' bullpen, Jake Johnson got the leadoff out, then walked GCU's Eli Paton.  Mosiello immediately went to the 'pen to bring in lefthander Blayne Robinson.  Robinson threw a tailor-made double play ball with the second pitch he threw, but shortstop Henry Kaczmar bobbled it behind second base to put runners on first and second with no outs.
Mosiello again went to the 'pen for Jonah Jenkins, who struck out leadoff hitter Homer Bush, looking, for the second out.  But facing Tyler Wilson, the 'Lopes most formidable lefthanded hitter, Wilson roped a thigh-high fastball in the middle of the plate to right center to score two runs and wipe out the Buckeyes lead…2-2.  'Mo' again went to the 'pen to get freshman Landon Beidelschies, who promptly struck out Zach Gregory for the final out.
Tied 2-2 going to the eighth, the Buckeyes somehow manufactured three runs off GCU reliever Isaac Lyon without benefit of a hit.
Ernst led off by getting hit, Kern walked, Andrews hit a hard grounder to short that was bobbled to load the bases…and then Mitchell Okuley walked to push in a a go-ahead run, 3-2.  With the bases still loaded, Nick Erwin lifted a deep fly ball to right to score Kern.  Kaczmar then grounded into a fielder's choice to score Andrews…and the Buckeyes suddenly had a 5-2 lead.
But that lead was short-lived, regrettably.  Beidelschies went back out for the eighth, but wasn't as sharp as he'd been in his previous three appearances…leaving a fastball up for GCU's Maw Andeel, who drove it out of the park in left field to cut the lead to 5-3.
Beidelschies then issued back-to-back walks, and hit first baseman Eli Paton in the elbow with a pitch to load the bases.  He gathered himself to strike out second baseman Dustin Crenshaw for the second out.  But after getting ahead of leadoff hitter Homer Bush, he left another pitch up that Bush crushed into right center for a double that scored those back-to-back walks and tied the game at 5-5.
Ohio State's Hunter Rosson walked to lead off the ninth, but Matt Graveline hit the first pitch he saw from reliever Carson Ohl for a 6-4-3 double play…and Marcus Ernst flied out to center to end that threat.
The fateful ninth saw righthander Jacob Gehring come out of the bullpen, the fifth reliever in three innings, to face the heart of the Antelopes' order.  Gehring, making his second appearance in as many days, walked leadoff hitter Tyler Wilson on five pitches.  Zach Gregory came to the plate, took ball one, and on the next pitch drove it out of sight over the rightfield wall for a walkoff home run, and a dagger in the Buckeyes' heart.
Grand Canyon won the game with 7 runs on 7 hits and committed 2 errors, with Ohl being the winning pitcher of record.
Ohio State dropped its third game of the weekend with 5 runs on 9 hits, and had 1 error, with Gehring taking his second loss of the season.
As good as it looked in the beginning – as much as you can write about how Gavin Bruni deserved better and how he gave them a chance to win – it has to be written, too, that for the second time in two days the bullpen cost them that same chance – that sometimes, indeed, you have 'to take' what you want.  Between Johnson, Robinson, Jenkins, Beidelschies and Gehring, they gave up 7 runs on 4 hits, and in just three innings.
"I think the most impressive thing about Gavin tonight was the development of his breaking ball,"  said associate pitching coach Andrew See.  "He executed pitches, and he did it with runners on base in some tough situations.  He had some walks (5), but he executed and I was impressed with just how he executed the breaking ball, especially against so many lefthanders in their lineup.  Tonight was the best I've see Gavin since I've been here."
Beidelschies was not as fortunate, especially in the ninth with the back-to-back walks and the hit batsman, the mental workload having possibly caught up with him.  Saturday marked his fourth appearance in seven games, despite pitching just five innings in the first seven games.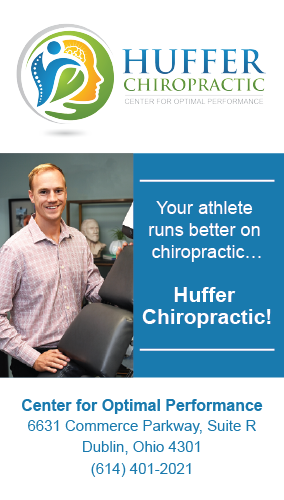 "With Landon, if you compare him to Bruni it's two different animals,"  added See.  "Bruni is effectively wild, throws enough strikes to keep you in there, but he's got such great stuff he gets by with it.  With Landon, when he hasn't had success it's a matter of being in the zone too much.  The home run was up on a 1-2 count, and we need to execute pitches better in those counts.  Tonight I think he just had a freshman moment when things sped up for him.  But he's going to be a big-time player for us, and he's a competitor.  We may not have turned the page quick enough with him tonight after the home run."
They wrap up the weekend series tomorrow, and need to turn the page very quickly in time for a noon encounter with Gonzaga, who was the manifestation of baseball taketh away Friday in that ten-inning 11-9 loss.
And it bears repeating…that this is a brutal run of games against some of the top teams in NCAA baseball.  There is no St. Joseph and Wisconsin-Milwaukee this year, and they say that iron sharpens iron, which in the long run is a good thing for Matt Graveline, Henry Kaczmar, and Landon Beidelschies.
They also say you can't reach your destination without the journey.  And right now…the road is just a little rocky!
Game Notes:
Prior to Saturday's game Ohio native Kyle Wooten, his wife Mandy, and their kids Stella and Dane were on hand to greet the Buckeyes at GCU Stadium.  The Wootens live out here now, but originally grew up in the Enon area.  Kyle is the nephew of David Dillon, a member of the Buckeyes' 1966 national championship team, and he had Dillon's championship ring as proof, which he proudly shared.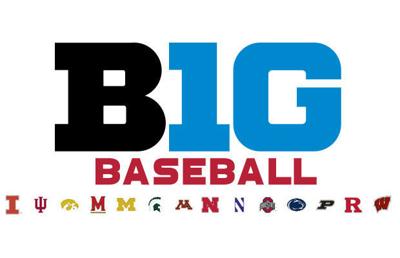 Gavin Bruni saw his earned run average dropped precipitously with Saturday night's outing…from 5.40 to 1.17.
Landon Beidelschies had his toughest outing of the young season, allowing 3 runs on 2 hits, walked 2, hit a batter, and had his ERA rise from nothing to 8.53 having work 1.1 innings.
The hitting stars were Cole Andrews and Josh McAlister.  Andrews was 3 for 4 with his first home run;  and McAlister went 2 for 4 to raise his average to .321.  Catcher Matt Graveline went 1 for 4 and sits at .313 with 5 hits, including a home run, in 16 at bats.
Josh Timmerman (0-0, 10.80) is scheduled to pitch in the weekend finale on Sunday, versus Gonzaga.