Using its physicality and defensive tenacity, Westerville South shut down Olentangy Liberty's potent three-point shooters and captured its third district title in five years. Dublin Coffman, Marysville and Pickerington Central also won big-school titles to set up a power-packed regional at Westerville North. The four qualifiers boast a combined record of 87-13.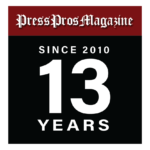 Columbus, OH – Despite an impressive regular-season resume that included only two losses, Westerville South never cracked the Division I girls state poll and was seeded fifth heading into the Central District tournament.
"We thought we were seeded a little too low for our liking," South senior point guard Tamara Ortiz said. "We've kind of felt disrespected all season and we fed off that today."
South used its athleticism, physicality and depth to knock off third-seeded Olentangy Liberty, 50-40, in the first of four district finals Saturday at Ohio Dominican University.
Liberty (23-3) came in ranked sixth in the final Associated Press state poll, just ahead of top-seeded Pickerington Central and second-seeded Marysville. There was some argument among fans and coaches which was the better of the three, apparently overlooking 24-2 South.
"Our only losses came (Jan. 14 and 16) to Example Academy out of Illinois and Cincinnati Purcell-Marian, a team you'll probably see in the final four with a Miss Basketball candidate," Wildcats coach Jermaine Guice said. "People didn't seem to recognize that. The girls and the coaches just felt we were a little better than other people think and we were determined to prove something today."
It was a tight affair into the third quarter with four lead changes and three ties. A three-point goal by Claire Mikola gave Liberty a 19-17 lead at the 6:46 mark.
What followed was a game-changing 13-0 run by South that featured eight points by Ortiz. Two of her baskets came on steals and layups in the backcourt.
"That's us. That's our brand of basketball," said Ortiz, who finished game-highs of 15 points and eight steals, along with six rebounds. "We got it done with defense. That's what started it all. We got locked in and got the game played in our style.
"We knew their style was spreading the floor and shooting threes and we knew we had to impose our will. I think we just wanted it more."
But Liberty (23-3) didn't give up without a fight, clawing back to 34-32 on Gigi Bower's back-to-back three-point shots of more than 25 feet.
In the final three minutes, however, Bower – an All-Ohio caliber player – was her own worst enemy. She spiked the ball in response to a foul call against her, then cursed to an official, drawing a double-technical and an automatic ejection.
South made four of the six free throws for a 41-32 lead.
Liberty fought back within five twice down the stretch, but the damage was done.
It marked the third district title for South, all since 2018. It was the first for Guice, a Hall of Fame Wildcat player and long-time boys assistant under Ed Calo.
"It's hard to win a district title because Central Ohio has some of the best talent around," he said. 
"We didn't shoot the ball particularly well today, but our aggressiveness tends to give people problems and that held true again today. We had some girls who really stepped up."
Usually the first sub off the bench, six-foot Deziah Dupree filled in admirably for freshman phenom Arianna Cradle, who presumably suffered a season-ending torn ACL in the South's semifinal game. Dupree was most responsible for setting the physical tone early.
"We just knew from the start if we played our game, we would beat them," said Dupree, who had 12 points. "We wanted to speed the game up and keep them from getting into a rhythm."
Zoe Guice added 11 points, eight rebounds and three assists. Her sister Nelia chipped in nine points.
Emma Karagheuzoff led Liberty with 14 points. Mikola added 11, and Bower was held to eight.
"We knew they got up in your face and played very aggressively defensively," Patriots coach Tom Waterwash said. "Physically, they were hard to deal with. We had a lot of uncharacteristic turnovers, some that I'm sure we'll look at the film and say, 'Why did we do that?' But to Westerville South's credit, they're good at doing that to people."
Westerville South will face Marysville at 6 p.m. and Pickerington Central faces Dublin Coffman at 8 p.m. Tuesday in regional play. The site was switched to Westerville North because of South's win.
Dublin Coffman 60, Grove City 30
Throughout most of the season, which has featured both brilliant and flat performances, Dublin Coffman has lived and died by the three-point shot.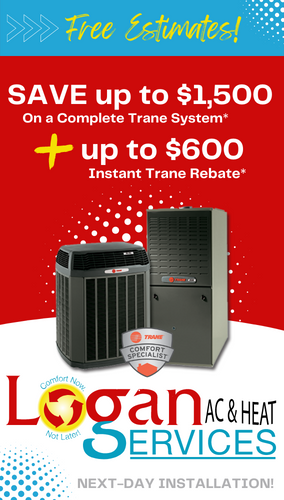 Fourth-seeded Coffman lived to see another day, burying 16 three-point shots in an eye-opening rout of seventh-rated Grove City. Fifteen of them came before the bench was cleared during a running clock in the fourth quarter.
"We knew coming in that they played a really tough zone that could present some problems," Coffman coach Adam Banks said. "We worked all week on different approaches to handle what they were throwing at us. But the bottom line was we had to create the openings to get those shots."
Jenna Kopyar and Ava Collins scored 17 points each, both nailing five treys, to pace the Shamrocks (20-5), which drew a regional matchup with top-seeded Pickerington Central. It marked the seventh district crown, and third in row, for Coffman, which was humbled by Central, 67-43, on Feb. 7.
"We're super excited. We have unfinished business," said Kopyar, referring to regional final defeats the past two seasons. She missed most of 2022 with a torn ACL.
Collins, daughter of long-time Coffman boys coach Jamey Collins, did her damage off the bench.
"That's my main role, being a three-point shooter," she said. "Watching the zone they were playing, my assistant coach whispered to me on the bench that this was my big chance. I was just feeling it. We all were."
Grove City (21-5) was hanging tough midway through the second quarter when senior standout Olivia Keeney crumbled to the floor while chasing a loose ball in the backcourt.
Coffman responded with a mind-blowing 29-0 run – with nine three-pointers – over the next 12 minutes.
"It's really unfortunate about (Keeney) going down," Banks said. "About that time, our defense settled in, we started moving the ball crisply and the kids started hitting. Shooting is a contagious thing. When one starts hitting, they all do."
Marysville 55, Reynoldsburg 35
Marysville's players, coaches and a huge throng of fans celebrated harder than anyone Saturday, and with good reason. After back-to-back runner-up finishes, the Monarchs finally claimed the program's elusive first district title, and did so by dismantling the defending state champion.
"It's just unreal for our team and our community," junior point guard JoJo Eberhart said after a typical stat-stuffing performance. "Nobody could possibly want it more than we did."
The second-seeded Monarchs (24-2) led from the get-go, using a 13-1 second-half run to trounce the sixth-seeded Raiders (19-7). Marysville held Reynoldsburg without a field goal for some 12 minutes before pulling the starters one-by-one with two minutes remaining.
After securing the lead, Marysville staged a clinic on breaking the full-court press, with Eberhart running the show at 6-1.
"It helps when you have a lot of girls who can handle the ball and pass the ball," coach Klarke Ransome said. "The girls have been extremely locked in and focused the past few weeks and we'll have to keep that up against a very good Westerville South team."
Eberhart and sixth player Addy Tweed scored 13 points each and Ava Wilkerson 10 for Marysville.
Daniya McDonald scored a game-high 16 points for Reynoldsburg.
Pickerington Central 63, Dresden Tri-Valley 30 
After his team went 1-for-20 from three-point range in the first half, Pickerington Central coach Chris Wallace offered this helpful suggestion in the locker room: "Forget the three. Lean on our defense and go to the rack."
Riding its overwhelming full-court pressure and half-court trapping, Central smothered Tri-Valley in a dominant second half.
Versatile 6-1 Berry Wallace, a hotshot junior recruit, led the top-seeded Tigers (22-4) with 23 points. Olivia Cooper, also 6-1, added 12.
"We created a lot of turnovers with our defense and got the ball in a better scoring position," Chris Wallace said. "It's a luxury to be able to mix up defenses with girls of so many diverse skills."
It marked the eighth consecutive district crown and 28th overall, dating to 1985, for Central.
Lexi Howe, daughter of former Mr. Football winner Buster Howe of Zanesville, topped Tri-Valley (19-6) with 11 points.