An admittedly tight Buckeye baseball team came out of a Sunday team meeting, ignored the weekend's previous frustrations, and jumped on Friday's nemesis to salvage a weekend finale win…and resurrect some confidence for next week.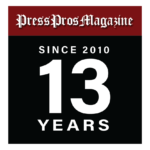 Phoenix, AZ – They needed a win, and badly…and they got it Sunday.
The Buckeyes captured the finale of their four-game set with host Grand Canyon and visiting Gonzaga with a noon start and 8-2 win over the 'Zags' to finish the weekend 1-3.  They improved their season mark to 3-5 and now look to Dallas next week where they'll play Cal Berkeley, Mississippi State, and Oklahoma.
But it was the 'mental' manner in which they secured Sunday's win that may have set the tone for a more prosperous trip to Big 'D', where the Buckeyes will take on the afore-mentioned in a three-game set called the Frisco (Texas) Classic.
Bedeviled by consecutive losses – 1-0 to Grand Canyon on Thursday, 11-9 (ten innings) to Gonzaga on Friday, and 7-5 to Grand Canyon on Saturday night, accented by bottom-of-the-ninth walk-off home run – Sunday's finale was preceded by a team meeting prior to boarding the bus to the stadium that freshman shortstop Henry Kaczmar described this way.
"We talked about relaxing and just play.  Have some fun.  We had nothing to lose."
Kaczmar then went out and went 2 for 6, with a double and a pair of RBIs.
If it was only that easy, eh?  But in baseball sometimes the easiest way to fix yourself is the most obvious way.  And obviously, there wasn't much fun the previous three days, and that included first-year coach Bill Mosiello, who talked about the weekend prior to Sunday's game.
"We've got some young kids who are playing outstanding, and if they weren't playing outstanding they wouldn't be playing.  Let's remember that.
"And we've had some great things happen.  It's been an interesting seven games, considering they've all been a dog fight.  We've haven't been really 'beat' one time, we've been in every game, and we've lost to experienced teams who've been in the regional tournament.   These are teams that know how to win, and right now our guys haven't won a lot of games in their career – they haven't gotten over that hump that coaches talk about…about how to win.  It sounds corny, and I scoffed at it when I was an assistant.  But now that I'm living it, yeah…the teams we're playing are finding a way.
"But even the really good teams aren't perfect, and what we've been through is going to make us such a better club when it's said and done.  I had the grand allure that we were going to be 18-0 and start off by waking up college baseball that Ohio State was here…but it's not that easy, and I understand that now, for sure."
As for great things happening, he turned to Xavier transfer George Eisenhardt as Sunday's starting pitcher, making his second appearance of the weekend.  Eisenhardt's only previous appearance for the year was an inning in relief on Friday against Gonzaga when he was anything but settled, and anything but great.  But whether it was the message from the pre-game meeting, or whatever…Eisenhardt flipped his own script.  He pitched four near-perfect innings, allowing no runs, no hits, struck out two and walked one..while the eight position players behind operated, or executed, with a noticeable air of relaxed confidence.
To wit, after a scoreless first two innings Marcus Ernst led off the top of the third with a line drive home run to right, his second, to break the ice and put the Buckeyes on the board first.
In the top of the fourth second baseman Tyler Pettorini led off with a 380 foot triple off the wall in right center.  Nick Erwin and Mitch Okuley followed with walks off Gonzaga's Ty Buckner to load the bases, Caden Kaiser grounded out to score one run…and Kaczmar roped a double to the gap to score two more.  By inning's end they led 4-0.
Eisenhardt was done after four innings and 42 pitches, and Mosiello and pitching coach Sean Allen turned to the bullpen once again, but this time with a different confidence, and a different result.
Blayne Robinson was first, throwing 1.2 innings of 2-hit, shutout ball, striking out three.
He was followed by Jonah Jenkins, who went 2.1 innings, allowing 3 hits and a pair of earned runs in the bottom of the seventh.
And Michigan transfer Jaylen Jones got the eighth, pitching a shutout inning with one hit and one strikeout in his second appearance of the year.
Offensively, in the top of the seventh the Buckeyes built on their 4-0 lead (at the time) by inducing four consecutive walks from the Gonzaga bullpen, then a single by Nick Erwin, an RBI sac fly by Kaiser, and after three pitching changes by Gonzaga they walked away with four runs on just one hit.
And while Henry Kaczmar was a topic of pre-season concern for being asked to play the most difficult of the infield positions as a freshman, he's taken to the responsibility like a duck to water.  He had two more hits and a pair of RBIs on Sunday…having more fun than he ever had at prom.  He's now 8 for 30 on the season, with 6 RBIs, playing a very dependable shortstop in Division I college baseball, and absorbing it all like a sponge.
"I'm learning not to think too much, especially in the box," he said following Sunday's game.  "When I think too much, or swing too hard, it's a lot less successful than when I'm just free and easy.  After the meeting this morning everyone was in a lighter mood.  It was a beautiful day, and I think everyone came out to play and have fun…because we really had nothing to lose."
They're young, yes, but this is apparent.  They want these opportunities.  They want to earn the respect of the new staff and take on Mosiello's intense competitive nature.  They just have to learn how to channel it successfully.
"Today was awesome for me,"  echoed George Eisenhardt.  "We'd lost three close games, it was tough on the team, and I didn't know until last night that I was going to get the start.  I wanted the opportunity, to prove to the guys that we could win a close game,  and that they could count on me if they want.  Today was a team effort, but I also think we played great [as a team] all weekend."
The Buckeyes won Sunday with 8 runs on 8 hits and played error-free baseball.  Gonzaga lost it with 2 runs on just 6 hits and committed 1 error.  Jonah Jenkins was the winning pitcher of record, his second win in as many weeks out of the 'pen.
Mosiello and staff will now turn their attention to next week's Frisco Classic, in Frisco, Texas, and what will undoubtedly be the toughest three-game, non-conference series for this program in years.  Cal Berkeley will come to Texas with a 6-1 record (through Sunday), Mississippi State, perennial College World Series program, is 6-3 (through Sunday), and Oklahoma, a 2022 College World Series finalist, will be no worse than 4-4 (through Sunday).
This is what he promised when he took the job in June – the challenge of establishing a higher expectation for Ohio State baseball, and Mosiello was not backing off one bit when he talked about next week following Sunday's win.
"I'm glad we played looser today,"  he began.  "That's always the goal and I'm disappointed for them that they thought they weren't playing loose before today.  That's what we want everyday.  Just stay with the process, do what they do, what they know how to do.  And it's always good to hear that they're having fun.
"You play better when you pitch well and when you play nine innings and give up two runs you've always got a shot.  We could have won all four games, so let's be real honest.
"We won one, but next week will be an even bigger challenge.  What's good for us is that it's a three-game series and that makes it easier to navigate a pitching staff."
Pausing, he reiterated.  "We're going to be tested.  It's going to be fun."
This is the vision for which he came, except maybe the part about having a freshman playing shortstop, and  hitting .300.
Who's having more fun than he ever had at prom.
Game Notes:
Kaczmar (2 for 6) and Marcus Ernst (2 for 5) were the only Buckeyes to have a multiple-hit game. 
Caden Kaiser got a rare start as DH, and responded with a 1 for 3 days with a pair of runs batted in.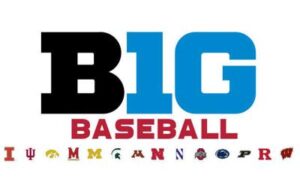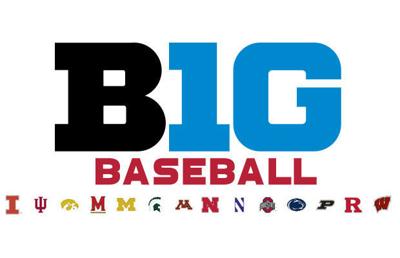 The Buckeyes could have done more in terms of production, having left 11 men on base.  However, it does give you an idea about the quality of pitching they faced this weekend from a pair of 2022 NCAA tournament teams.
Leftfielder Trey Lipsey did not make the trip, and has missed the past week with a pulled leg muscle.  He stayed back in Columbus for treatment and is thought to be day to day.