Starting out with a grand slam homer in the bottom of the first, the Buckeyes had all the momentum in the world.  By game's end, they had a shopping list of issues that cost them a 9-7 loss to Gonzaga.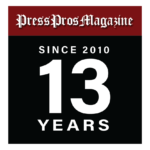 Phoenix, AZ – Typically, when you score 9 runs on 13 hits, start the game with a grand slam home run before you even make a mistake, the odds are favorable that momentum and an overtone of confidence will see you through to a win.
With the operative word being typical, however, there was nothing typical about Friday afternoon's 11-9 loss to Gonzaga at Grand Canyon University.  As it turned out, that 4-0 lead became just a footnote for a game with more twists than a Snyder's pretzel.
The grand slam, for that matter, was the highlight in a scenario where if the worst can happen, it will.  And no amount of comebacks, pitching changes, and momentum swings seemed to matter.
And it should also be noted that the umpiring crew had its own impact on the game.  Frankly, NCAA Division I baseball deserves better than the WAC Conference trio that worked Friday because they lacked hustle, decisiveness, positioning…and frankly, just seemed disinterested.
Gonzaga starting pitcher Payton Graham loaded the bases with one out in the bottom of the first with a pair of walks and his own throwing error…before freshman Matt Graveline sent a 91 mph fastball over the scoreboard in left for his first collegiate homer, and a 'slam', at that.
Buckeye starter Justin Eckhardt seemed to settle in nicely around that cushion, pitching two scoreless innings before things began to leak in the third.  Gonzaga scored on a one out double and a two-out RBI single to cut the lead to 4-1, but no harm seemed apparent.
The Bulldogs added an additional run in the fourth on a double, a single, and a fielder's choice to make it 4-2…but still no sign of apparent implosion.
The implosion part came in the fifth when Gonzaga strung together a walk, a single, a two-RBI triple with one out and chased Eckhardt after 4.1 innings with a 4-4 score.  Blayne Robinson came on to face one hitter, and that hitter, Enzo Apodaca, hit the triple. Robinson was taken down for Nolan Clegg,  who promptly gave up a two-run homer, his first earned run of the year, and the Bulldogs suddenly led, 6-4.
The Buckeyes would answer in the bottom of the fifth, with a leadoff double by Hank Thomas and a two-out single by Nick Erwin to score Thomas.  Mitch Okuley followed with a long double off the center field wall to score Erwin…and when a throw got away in the infield Okuley attempted to advance to third base;  and apparently did.  However, third base umpire John Gustafson had other ideas, if he saw the play at all.  He called Okuley out for sliding into the tag at third, denying the Buckeyes at least an opportunity to take the lead as Okuley was the third out.  The score stood tied, 6-6.
Clegg was succeeded in the sixth by Wyatt Loncar, who went walk, strikeout, walk, strikeout…and a fortunate fielder's choice to get out of the inning unscathed.
But he wasn't that lucky in the seventh.  Gonzaga went double, single, double to score a pair of runs with no outs before Landon Beideschies came on to put out that fire, Gonzaga leading after three outs, 8-6.
Jake Johnson pitched a scoreless eighth, and in the bottom of the eighth Ohio State countered with a run when Okuley was hit by a pitch with one out.  Josh McAlister singled, Tyler Pettorini singled to drive in Okuley, who narrowly scored ahead of the throw at the plate.  Pettorini, in the meantime tried to go to second on the throw home and was thrown out for the second out.  While this was happening McAlister rounded third and tried to score and he was thrown out at the plate.  Bill Mosiello has promised aggressiveness on the base paths all along, and had Gonzaga not made two perfect throws with snap instinct it probably would have worked.  As it was, it didn't, and the Buckeyes trailed 8-7.
George Eisenhardt came on to pitch the top of the ninth, trying to hold that one-run deficit.  He couldn't, giving up a run on a hit batter, a double, and an RBI single in what was another messy inning.
But trailing 9-7, the Buckeyes came up in the bottom of the ninth to have Marcus Ernst lead off with a walk against Gonzaga closer, Jake Rutherford.  Kade Kern stepped to the plate and promptly hit a rocket shot about 430 feet and over the top of the centerfield batter's eye to tie the game at 9-9.  Again, all the momentum in the world…….
Except, Jacob Gehring came out to shut down things in the top of the tenth to get the Buckeyes to the bottom of the tenth.  And after retiring the first two outs routinely, he gave up a walk, a double, and intentional walk to load the bases…then a 2 RBI double to pinch hitter Tommy Eisenstadt….11-9, Gonzaga!
How many miracles can you expect?
Apparently not one more, as in the bottom of the tenth Nick Erwin led off with a walk, only to have Mitch Okuley follow with a searing ground ball right at the second baseman.  6-4-3, and the inning is cut off at the knees.  Tyler Pettorini struck out for the final out.
An ugly game, and one in which there were as many ways to win as there were to lose.  But the neon focal point was again the bullpen – 5.2 innings, 7 runs on 9 hits, five strikeouts and five walks, and pretty much a group effort.  Jacob Gehring took the loss, his first decision of the season.
"I'm at a loss for words,"  said Mosiello before boarding the bus for the hotel.  "We had plenty of chances to win.
"We did some weird things offensively, some base running,"  he added, his voice trailing off.  "I'm not used to seeing things like this.  It's really hard to watch."
But a lot of their issues Friday, and dare say in the future, come down to accountability, and how they handle the unpredictable.
Yes, you have to be better in the bullpen than they were again on Friday.  Seven runs on nine hits over a five inning span is not going to win you many games.  Considering, too, that the Buckeyes played error-free baseball during this swirling maelstrom.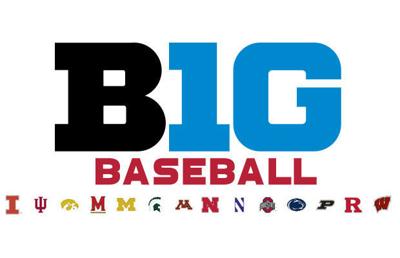 Final line:  Gonzaga won it with 11 runs on 14 hits and committed 2 errors.  Ohio State lost it with 9 runs on 13 hits and committed no errors, at least physically.
They have a night to rest, recover, and regroup before Saturday's 9 pm (mountain time) rematch with Grand Canyon.  Now standing 2-4, this is a schedule designed to test.  It's not for the feint of heart.  And frankly, it's an open audition for those capable of playing good baseball against the likes of  Grand Canyon, Gonzaga, Oklahoma and Mississippi State (next week).
Are we having fun yet?
No, but there's a chance.  We're only six games in.