The Russia Raiders pride themselves on defense. Raiders Nation was beaming in the third quarter when Russia went on a 20-6 run in the third quarter to pull away from Botkins and advance to their first D-IV district final since 2018.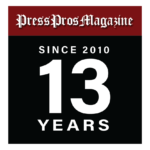 PIQUA, Ohio – There are days when Zane Shappie is glad it's game day. Not because he hates practices, but because sometimes he and his Russia Raiders teammates can use a breather.
That's no knock on any Russia opponent, and certainly not the Botkins Trojans … who were Friday's opponent in the Division IV district semifinal. But with a team that borders on going 10 players deep and all of them relentless on defense, sometimes practices are as physical and demanding as games. That's saying something in the rugged Shelby County Athletic League.
"Coach Spence (Spencer Cordonnier), he's gotten after us because JV has given it to us on defense, too," Shappie said. "It's a great challenge."
Those practices helped prepare Russia for Friday night's district final victory, a 53-38 win in a game that was tied at the half. It was classic SCAL basketball with bodies battling inside, perimeter sharpshooting and aggressive defense. That resulted in a 19-19 tie at halftime.
The second half … well, practice makes perfect.
Four different Raiders scored in an 11-0 run to open the third quarter. Mix in Russia's final five points of the first half and the Raiders scored 16 straight points during the stretch. Better ball movement and screens on offense forced Botkins (15-10) out of its zone defense. The Raiders' (22-3) defense did the rest.
"We told them at the beginning of the season if you can't guard you can't see the floor," coach Cordonnier said. "Maybe shame on me for being that way, but they all get after it in practice."
Botkins, which dropped both regular-season games to Russia including a 56-33 loss three weeks ago, gave it their best shot but many of them simply didn't fall. SCAL Player of the Year Carter Pleiman worked hard for his team-high 13 points after being shadowed by Russia's Felix Francis, Brayden Monnin and Benjamin York.
"He's a fantastic player and can score in many different ways," coach Cordonnier said. "I thought Felix, Brayden and Benjamin did a phenomenal job."
"Every team. All the way through you know they're going to play their best," Shappie said of the level of SCAL play. "Those top teams … they're all great and it's a dog fight every time out. That's kind of our motto, 'Be Dogs Every Night.'"
That pack mentality came out in the second half. Monnin scored in the first 10 seconds for the 21-19 lead. Shappie hit a 3-pointer a minute later. Xavier Phlipot scored on a fastbreak at the 6:25 mark. Thirty seconds later Cordonnier stole a pass and scored. And with 4:42 left in the third Phlipot went up strong inside for the 30-19 advantage.
Pleiman ended the run with an offensive rebound with 4:25 to go.
"Our goal was to try and slow them down," Botkins coach Phil Groves said. "We tried to go zone to slow the pace as much as possible. I thought we did a good job of that in the first half."
Monnin led Russia with 15 points. Shappie and Hayden Quinter each added 10. Cordonnier had seven and Phlipot six as eight different Raiders scored. Russia traded free throws for baskets in the fourth quarter with Botkins forced to foul. The Raiders finished 10-of-17 from the line in the fourth, taking all but two of their free throws in the fourth.
Russia, ranked No. 6 in the final D-IV state poll, advanced to its first district final since 2018. Russia plays the winner of Cedarville and Springfield Catholic Central at the University of Dayton Arena at a date to be announced. Cedarville (20-4) and Springfield Catholic Central (16-8) play their district semifinal Saturday.
"They play very well together. They all love each other. They really do," coach Cordonnier said. "We all know what happened at the beginning of the season. But they have put their best foot forward. We say it before every game. That's who we're playing for. This season is dedicated to Dave (Borchers). This is what he's taught those guys. Whatever happens just play like dogs. They're being rewarded by getting out of this sectional, which is so hard to get out of, and getting down to the Arena."
"It's your last go-around so you're giving it 100 percent every time out," said Shappie, one of four seniors on the roster along with Phlipot, Ross Fiessinger and Colby Monnin. "It's all you've got left. Especially in tournament you don't want this to be your last game."
That's one reason Shappie won't mind a few more of those physical practices, as tough as they can be.
"We're playing 5-on-5 and everyone is just as good as each other. We're going at it every day in practice. Everybody gets better," Shappie said. "You get tired (in a game) and you know another guy is coming in who can do just as good as you. You trust in each other. Everyone knows the other team can't focus on one guy. We all just want to win and all of us can help do that."
Shappie, Quinter and Monnin combined for all 19 of Russia's first-half points. In Russia's 20-6 third quarter run, seven different Raiders contributed points.
"You get to this point … and games become possession games and a game of runs," coach Cordonnier said. "I knew if we continued to guard the way we were – and we were doing a fantastic job on Pleiman – we would be alright in the second half."
In addition to Pleiman's 13 points, J.J. Meyer added nine, Collin Doseck seven and Jordan Herzog six to pace the offense. The Trojans, which won the D-IV state championship during the 2020-21 season, graduate a pair of seniors in Pleiman and Brandt Boerger.
"The bright side is we do bring back six guys out of our top eight in our rotation and we have a solid JV squad next year," Groves said. "We have a lot to build on but we're definitely going to miss our instrumental seniors."