Junior Isaiah Coupet pitched his heart out…on a night the Buckeyes offense got blinded by another talented lefthander.  Buckeyes fall to Grand Canyon in a painful opening loss.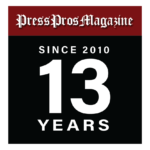 Phoenix, AZ – If pitching is 80% of baseball, then it's also the only sport where you can be 95% on top of your game…and still get beat.
In capsule, that's exactly what happened to the Ohio State Buckeyes Thursday night at Grand Canyon Stadium in a 1-0 loss that took a mere 1:56 to play because the respective pitchers, Ohio State's Isaiah Coupet…and GCU's Zach Thornton…collectively struck out 20 batters while allowing just 11 hits in the first sub-two hour nine-inning Buckeyes game in six years.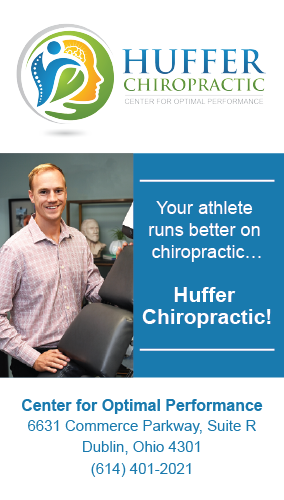 Unfortunately for Coupet and the Buckeyes, they ended up on the short end of an absolute pitching gem in the opening game of their four-game weekend series with GCU and Gonzaga.
The Flosmoor, Illinois lefthander was magnificent, allowing just 6 hits over 7 innings, striking out 9 without issuing a walk, and threw just 89 pitches to do it.
"He was really good, and when he had a little traffic on base he didn't try to do anything different,"  said OSU pitching coach Sean Allen.  "He stayed himself, even when they tried to make him get the breaking ball up.  They made adjustments, but he threw the breaking ball for strikes…and it worked out tonight."
Unfortunately, a GCU lefthander named Zach Thornton matched Coupet pitch for pitch through six innings, striking out 11 of the 18 outs he recorded;  and the Buckeyes would eventually strike out 15 times for the game.
Thornton allowed just 4 hits, and the only hard-hit balls were a leadoff triple by Josh McAlister in the first inning, an opposite field double by designated hitter Zach Freeman in the second, and a leadoff single to center by Henry Kaczmar in the third.  But Thornton mixed speeds, spotted the fastball, and effectively snubbed the Buckeyes of any kind of opportunity  to make the most of those hits.
Kaczmar's single in the third was followed by McAlister getting hit with a pitch.  But with two on and no one out, Thornton proceeded to strike out Marcus Ernst, Kade Kern, and induce Nick Erwin to pop up for the third out.  That was their biggest threat of the night.
The top five of the order struck out nine times…and even the reliable contact hitters like Ernst could not time up the GCU lefty.  Ernst went down swinging three times.
"He just mixed things up,"  said Nick Erwin, afterwards.  "He was good."
With his own pitch count down, Coupet was extended through the seventh inning, where he maintained his velocity and ability to spot the breaking ball.  His top fastball on the scoreboard radar was recorded at 91 miles per hour.
Thornton was taken down after six for reliever Cody Tucker, who picked up where Thornton left off, striking out Henry Kaczmar and McAlister to close out the top of the seventh.
But in the bottom of the seventh GCU's Cade Verdusco left off with a fisted single into center field.  And after striking out GCU's most dangerous hitter, Tyler Wilson, first baseman Zach Yorke ripped a fastball down the right field line for his second double of the game, driving in Verdusco from first base with the game's only run.
Coupet went out for the eighth, but when GCU's Eli Paton reached on an error, he was replaced by reliever Nolan Clegg, who made his third appearance of the season, and was as effective in the desert as he was last week in Florida.  Clegg recorded the final three outs, and struck out one in a scoreless inning.
Tucker hit the leadoff hitter to start the ninth – Mitchell Okuley – then proceeded to close things out with a fly ball by Cole Andrews, a strikeout of Hank Thomas, and a deep fly ball to center by Tyler Pettorini.
GCU won it to go 3-2 on the season with 1 run on 6 hits, and committed one error.  Reliever Cody Tucker got credit for the win, allowing no runs on 4 hits while striking out 4.

OSU dropped to 2-3 with no runs on 5 hits, and likewise, committed one error.  Coupet slips to 1-1, absorbing the loss.

Bill Mosiello is known for his ability to generate hitting and offense from a batting order, but didn't mince words over the Buckeyes' inability to do much with Zach Thornton.
"I guess you've got to tip your hat to him (Thornton),"  said Mosiello.  "We consistently swung through pitches, he mixed well and threw the breaking ball in fastball counts.  So you tip your cap to him.
"But it's hard to watch what a poor approach that was, the lack of competitiveness by not putting balls in play…really embarrassing.  Sometimes I guess you just have to tip your hat because they made a lot of good pitches."
And hard to watch because of the effort by Isaiah Coupet, whose effectiveness and efficiency rivaled that of Seth Lonsway's 17-strikeout effort against Indiana in a seven-inning complete game win in May of 2021.
"Coupet pitched his tail off,"  'Mo' acknowledged.  "They hit some balls hard, but he filled up the strike zone all night.  He was awesome – a great competitive night – I'm super proud of him.  It's just crushing when a guy pitches that well and we can't scratch out a run for him, so we've got to come back tomorrow.  No other choice."
The Buckeyes will meet Gonzaga in a 2 pm (MST) game on Friday, with righthander Justin Eckhardt scheduled to pitch, looking for his first win as a Buckeye.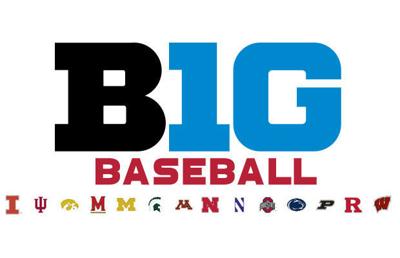 Game Notes:
After busting out of Florida on a hot streak on Monday, the top of the Buckeye batting order went quietly on Thursday, just 1 for 17 from McAlister, Ernst, Kern, Erwin, and Okuley.
Freshman Henry Kaczmar raised his average to .353 with a 1 for 2 performance Thursday, and continues to play dependably at shortstop.
The Buckeyes turned their second double play of the season, a 4-6-3 combo to end the third inning.
Nolan Clegg made his third appearance out of the bullpen, and the converted outfielder from Toronto (Ohio) is yet to be scored on in three innings of work, and has yet to give up a hit – with 5 strikeouts and 2 walks.