Fan mail on Buckeye baseball is optimistic, and asks if four games is enough sample size to make a statement about the Buckeyes. And, what we mean when we use the term "half full", and "half empty?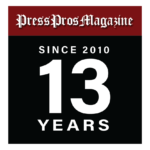 Phoenix, AZ – From several emails received pertinent to our opening weekend coverage of Buckeye baseball, a number of followers expressed optimism over what they either observed via streaming or by reading on Press Pros.
From Ironton, Adam writes: "Love the coverage and the opportunity to compare what Ohio State is doing with Mosiello, and what Marshall is doing down here with Greg Beals. Marshall swept its opening weekend, and the Buckeyes split. Any thoughts?"
PPM: Yes, Marshall played St. Louis and Ohio State played UConn, a team that won 50 games last year and advanced to the West super regional in the NCAA tournament. So, there is a clear disparity in competition. UConn can pitch, and confidently mixed and matched out of its bullpen. Second, the Huskies showed why they hit .300 last year as a team. That said, I'm a big Beals fan. He's the perfect man for that job in Huntington and he will build Marshall baseball. But there's a reason why the Herd was picked to finish where they were in the Sunbelt Conference, and it wasn't Beals.
From Tom in Columbus: "You've written a lot about the glass being half full, and half empty, but I'd like to hear more specifics after playing UConn. 2-2 tells me the Buckeyes were equal to a team that missed going to the CWS by one game. Please fill in some blanks."
PPM: Any smart baseball man is going to tell you two things…that it's good to be good, but there's always a bit of luck involved, too. If pitching is 80% of baseball this team will need to create more of its own luck. I thought Coupet's was clearly the best performance by either team. I thought Justin Eckhardt pitched well enough to have won on a different day. As it was, he left too many pitches in harm's way and UConn didn't miss. They could have, but they didn't. Hence, he could have been luckier! Timmerman showed good stuff, but neveres, as well. He's clearly going to be better down the road. Bruni looked like a guy that's ready to learn how to be a big-time Big Ten pitcher, and there's no question about if the can. Loved the relief performance by Jonah Jenkins, who clearly commanded the game. Landon Beidelschies showed me some of that.  I expect the hitting to fill in its own blanks by the time they get back to Columbus. For one week, that's specific enough.
From Groveport Ken: "Why do you write that the outfield is the best in the Big Ten…and can Nick Erwin stick as an everyday player?"
PPM: Trey Lipsey, at this point, is a four-tool big league prospect – runs, hits, catches everything, and throws the ball OK. Kern plays center as well as anyone I've seen with he same four tools, and I expect more power this year. Okuley started slowly last weekend, but he's going to hit and he played right field as well as anyone during the second half last year…and I'm not sure anyone noticed he hit .390 over the last twenty games. Like Casey Stengel once said, "You could look it up." Can Nick Erwin stick? He's already proven that, as long as he's healthy. Nick's always been a favorite of people around the program because he came from one of the Ohio's best high school programs (Grove City, coach Ryan Alexander), he's a great glove, and he has a veteran approach at the plate – of working counts and getting big hits when you need one. He's one of the best 'cripple' hitters in the lineup.
We appreciate your taking the time to write, and if you want to contact us with a question simply click onto the contact us icon at the top right of the page.  We'll get it.
Clearly the Buckeyes have some opportunity to build on the momentum of Monday's 10-5 win over UConn.
Grand Canyon is a team that matches up very favorably on paper, but four games is not much of a sample size. Like the Buckeyes, they need to play, but I expect to see some good pitching from the 'Canyonites'. They've been good for years, because they get a lot of talented recruiting remnants that Arizona State and Arizona pass on, and their coach was a candidate for one of Mosiello's assistants before changing course and taking the head job in Phoenix. GCU would compare very favorably to a Campbell and USC Upstate (from South Carolina) both of which wore out Ohio State last year.
Gonzaga got beat around pretty good by Texas Tech in four games over last weekend, but Texas Tech was clearly the better team. I want to believe that the Buckeyes are, too, and they have the opportunity to show that out here. Look for a good weekend from Ernst, Kern, and Okuley from the plate. Yes, I think Mitch Okuley's glass is half full. And the pitching should take a bigger step this time out.
As to being 'specific', that's about as specific as you can be after four game about anyone. There's a reason why big league teams play 34 games in spring training…and a lot of them still don't now what they have when they go north.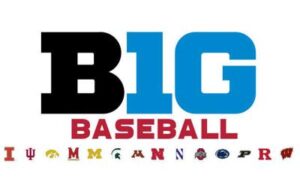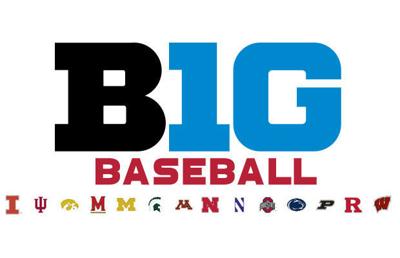 No one probably noticed, but the Big Ten did very well last weekend, and showed surprise from teams you may not have suspected for this early in the spring.
Penn State, for one. They lost 2 out of 3 to Miami (Florida), but the Lions have pitching, and if they hit enough to reward that pitching you're going to have to play well to beat them. Former Buckeye Josh Newman is the pitching coach there and I've always liked the way he teaches kids to compete at this level.
Michigan State showed VERY well, with wins over Michigan, Fresno State and Grand Canyon. I think they finally have some people back who missed a lot of time the last two years.  And I know that Jake Boss loves the hand he's finally drawn.
Maryland apparently hit well last week, while splitting their series with tough South Florida.  And we know that Rob Vaughn has the pitching to be in every game, against any lineup. Michigan's young talent looked ready for the challenge, and Iowa's Rick Heller could not have been more optimistic in Florida, or about how good he believes Indiana will be. In the meantime, Heller's Hawkeyes were perfect for the weekend against Indiana State and Quinnipiac. Illinois is going to pitch well, that's apparent. and Dan Hartlieb always recruits well out of the great high school baseball state of Illinois.
To be more specific…my big surprise in Week 1 was Michigan State. Don't take Sparty lightly!