The Russia Raiders got what they needed without getting anyone hurt, moving on to the weekend finals of the Division IV sectional.  The only thing hurt was Triad's pride, perhaps.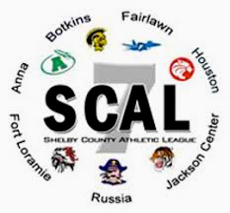 Piqua, OH – No one expected the double-digit seed (#13) Triad Cardinals (6-17) to seriously contend with #2 seed and #6-ranked Russia (21-3) in Tuesday's Division IV sectional semi-final.
But it is sectional tournament basketball.  It is the road to Dayton, to borrow from CBS and the NCAA tournament.  And to quote Churchill, the truth is incontrovertible. Like it or not, there it is.  People expected it to be better than Russia 85, Triad 22.
The bad news…it wasn't.
The good news…Russia got through it, got some things accomplished they wanted to improve, didn't get anyone hurt, and will move on to play the winner of Tuesday's second semi-final game between Botkins and Lehman.
Russia had struggled to guard and struggled to shoot the ball in three of their last four outings, albeit against some good teams – Loramie and Marion Local.  They improved both, dramatically, against Triad, and it appeared there was nothing the Cardinals could do about it.
The Raiders forced nine turnovers, defensively, in the first quarter, alone, on their way to a 26-2 lead by quarter's end.
They forced 16 for the first half, and scored 24 points off those turnovers, on their way to a 48-6 halftime lead.
Concerned about their shooting of late, they perfected the layup, as time after time they stripped the ball from the Cardinal ball-handlers and raced to the other end to shoot it from point-blank range.
The jump shots began to fall, as well.  With the pressure of tournament basketball removed Hayden Quinter, Braylon Cordonnier, Felix Francis (and anyone you can name) relaxed, and saw shots react in a more friendly fashion.  Braylen Monnin hit a couple of threes – Ross Fiessinger hit one, too.
Ironically, Triad did score 32 seconds into the third quarter to cut the deficit to 50-8, but would not score again until the opening moments of the fourth quarter when they finally hit double figures, with 10.  But by that time Russia led by 72-10, the mercy clock was running like a DP&L meter in a blizzard, and Russia had to adjust its defensive goals.
"I thought for a while we were going to hold them to 16 points,"  said Spencer Cordonnier.
No chance of that as the Cardinals finally warmed to the task against the Raider JVs, Caleb Thomas hitting a couple of three-pointers, and Gage Heitman slinging in a couple of baseline layins.  Unfortunately for them, the game started at 6 pm and they just ran out of time.
For Russia, thirteen of the fifteen players dressed ended up scoring, led by Felix Francis' 15 points.  Quinter finished with 13, Colby Monnin had 12, and Brayden Monnin had 12.
Russia improved to 21-3 for the year, and Spencer Cordonnier was pleased to just get through it unscathed, and a bit more confident for whatever comes next.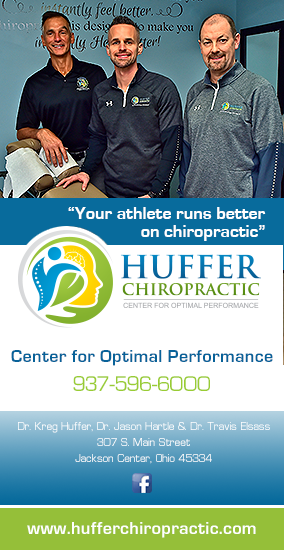 "I told them over the weekend that if they wanted to get to where they want to go they'd had to guard better, and I think we did that tonight, especially in the first half."
For the game, Russia forced 26 turnovers and scored a nearly-unheard-of 40 points (unofficially) in transition.
"Regardless of what happens on the offensive end, if you guard you're going to be in the game,"  added Cordonnier.  "They didn't get many good looks, and we kept the ball out or the paint.  That's what we had to do."
They won't get many games where they shoot 60%, but all the easy looks Tuesday certainly made the offense at least feel like it did when it was humming in December and January.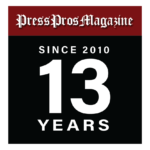 "For most of the year our defense led to a lot of offense for us, and that's a big part of what we do,"  he added.  "We got that going early tonight, and even at halftime we talked about defense.  We had to guard in the half court in the second half.
"Hayden hadn't been playing as well, and we got him going tonight.  Brayden Monnin hadn't shot it that well, but he's shot it pretty good now the last two games.  So from this point on whoever we play is going to be pretty good, they're going to come after us, and tonight we had a chance to relax and get ready to play another game."
That game will be against Botkins, in the sectional final, who squeaked by Lehman on a last-second shot by JJ Meyer…35-32.